A la rencontre de ceux qui fabriquent votre vêtement Tinsels

Avant de retrouver nos vêtements en boutique, il se passe pleins de choses. Sylvie, responsable de la production, revient sur son voyage en Hongrie.

Tinsels en visite chez ses fournisseurs

Nous allons régulièrement en Hongrie pour rencontrer nos fournisseurs. On commence par faire le point sur les productions de la saison précédente en abordant les points d'amélioration, par exemple, des problèmes suite à des retours clients négatifs.
On échange également sur la production en cours. Contrairement aux saisons précédentes, cette fois-ci, nous nous y sommes rendus un peu plus tard, quand les vêtements étaient déjà en train d'être produits.
C'est enrichissant pour nous de venir à ce moment-là car on voit vraiment leur manière de travailler et on pourra mieux s'y adapter par la suite.
Ensuite on leur présente la collection de l'année suivante. On leur ramène les prototypes conçus en interne pour que quelques exemplaires puissent être produits pour la présentation lors des salons.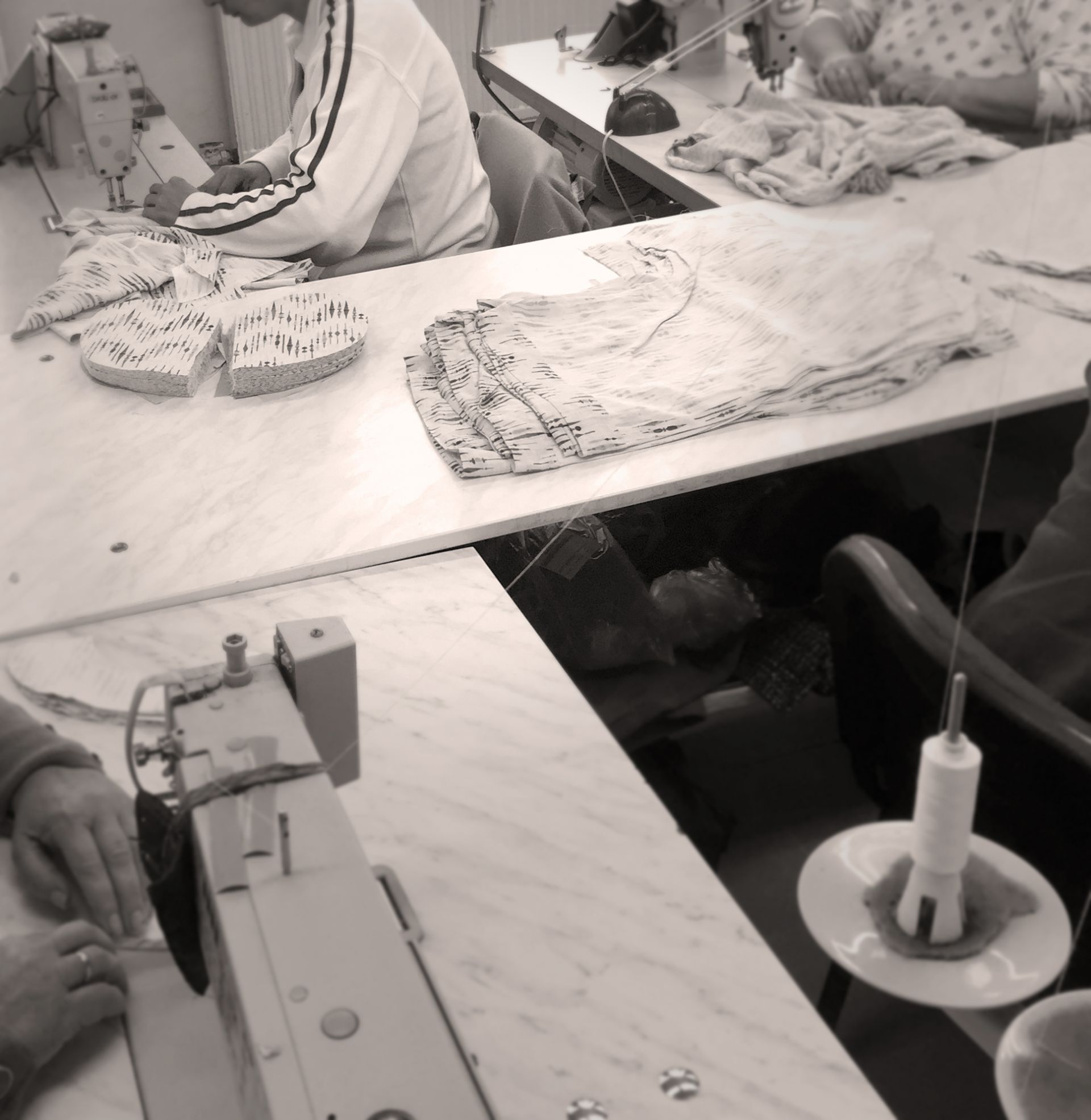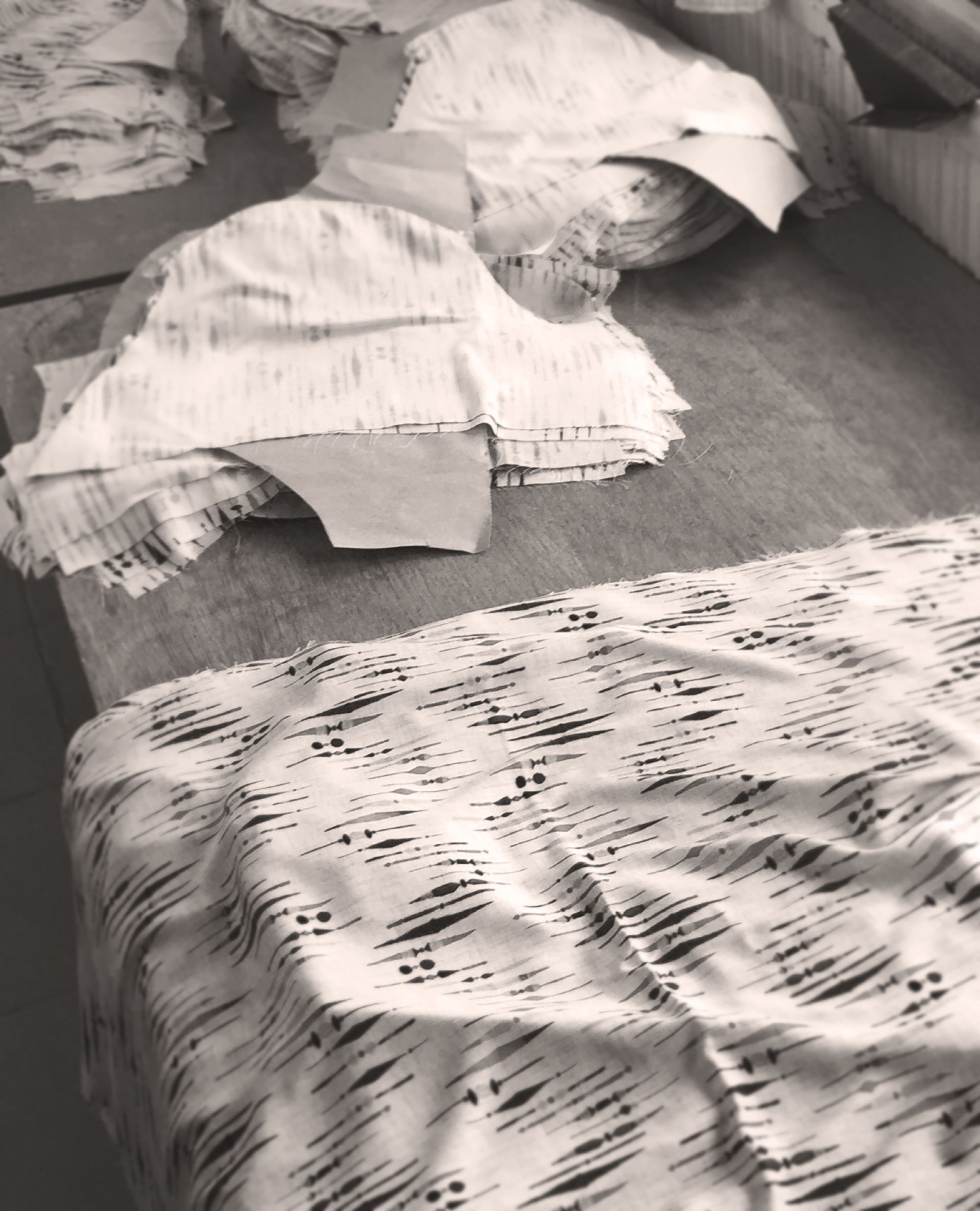 L'importance de se rencontrer

C'est important pour nous d'aller rencontrer nos fabricants sur place car on a un lien physique bien plus enrichissant qu'avec les contacts par mail.
On est toujours très bien reçus par nos fournisseurs. Ils ont vraiment la volonté de bien faire et de toujours s'améliorer. Par exemple, une de nos usine à laquelle on avait fait la remarque que leurs boutonnières étaient peu qualitatives a investi dans de nouvelles machines, principalement pour nous.
Et la Hongrie ?

Nos usines étant réparties dans des régions différentes, ce voyage de quelques jours représente vraiment beaucoup de trajets… On a juste eu le temps de s'imprégner rapidement de l'ambiance chaleureuse de Budapest avant Noël, avec ses lumières et son marché de Noël. J'aimerais bien retourner visiter cette ville le temps d'un weekend.

Pour la langue, nous passons par un interprète, mais nous avons aussi appris quelques mots !
Je sais dire « Jó napot », bonjour, « igen », oui et le plus important, « köszönöm » ou merci !
Pour Tinsels, c'est important de valoriser les personnes qui fabriquent les vêtements que nous vendons. Ayez aussi une petite pensée pour eux la prochaine fois que vous porterez nos pièces !
Made in Hungary: meet those who make your Tinsels clothes

Before our garments get displayed in stores, a lot of things happen. Sylvie, our production manager, talks about her trips to Hungary.

Visiting our suppliers

We regularly go to Hungary to meet our suppliers. We review the production of the previous season and talk about the improvements, such as customer returns or low-quality finishes.
We also discuss the current production. This time, we went to Hungary a bit later compared to the previous seasons. The garments were already being made, so we have been able to answer the questions they had in real timing. It was interesting for us to come at that time as we were able to really see the way they worked. We can now better adapt to it later on.
We then present them the next collection. We bring prototypes that are made in our office in France and we show them so that they can produce the first samples for our trade fairs. This time, we had, for example, developed new assembly techniques, so we wanted to be sure they were understood.
The importance of meeting

It matters to us to meet our suppliers because we then have a physical link that is much more enriching than email contacts.
We sometimes need to repeat some important key-points to be sure they are perfectly understood. On the other side, each of our suppliers has their own field of expertise and their advice is useful to us.

We always feel very welcomed by our suppliers. They really want to produce good work and to always improve themselves. For example, one of our factories invested into new machines that sew buttonholes after we noticed the poor quality of their previous finishes.
What about Hungary itself?

Our suppliers are located in distant areas, so we spent the most part of this short trip in cars… We just had time to quickly absorb the warm atmosphere of the Christmas lights and market of Budapest. I would love to go back to this city on a weekend trip.

Regarding the language, we had an interpreter, but we did learn a few words.
I can say "Jó napot", hello, "igen", yes, and most importantly, "köszönöm" or thank you!
It matters to us to accredit the people who make the products we sell. Spare a little thought for them next time you wear our garments!