Nous avons récemment rendu visite à l'un de nos partenaires et en profitons pour vous montrer une des étapes qu'il réalise pour nous.
Le partenaire en question est un imprimeur textile lyonnais spécialisé dans l'impression sur t-shirts : il va réaliser ceux de notre prochaine collection hiver. Comme c'est la première fois que nous travaillons avec lui, nous l'avons rencontré pour faire des tests d'impression. Nous sommes accueillis par une équipe jeune dans un lieu inattendu : l'atelier se cache dans une maison mitoyenne assez banale.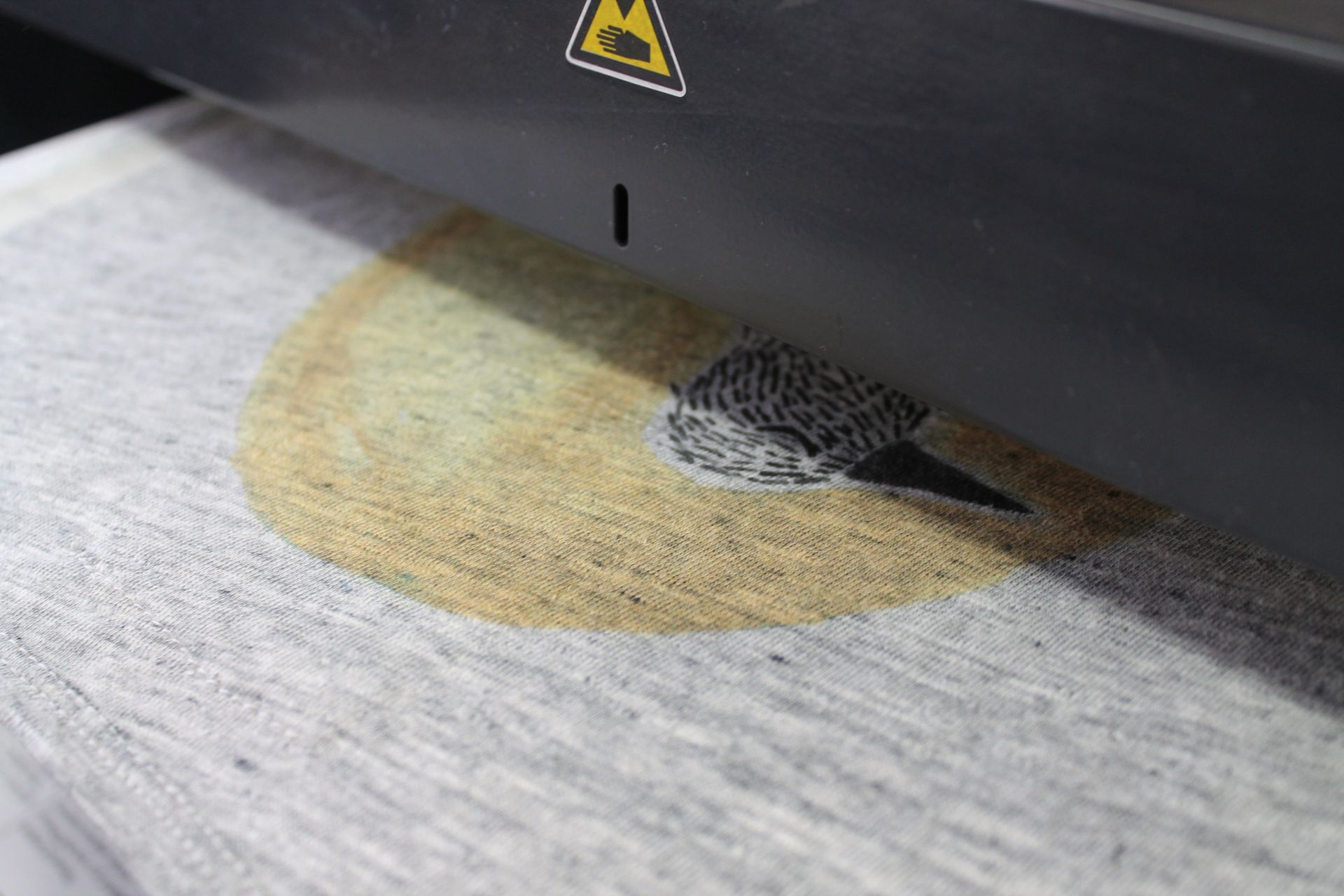 Nos t-shirts sont imprimés par impression numérique, technique qui permet d'obtenir une palette de couleur infinie, et donc de faire ressortir les nuances des dessins peints à la main par Rémi.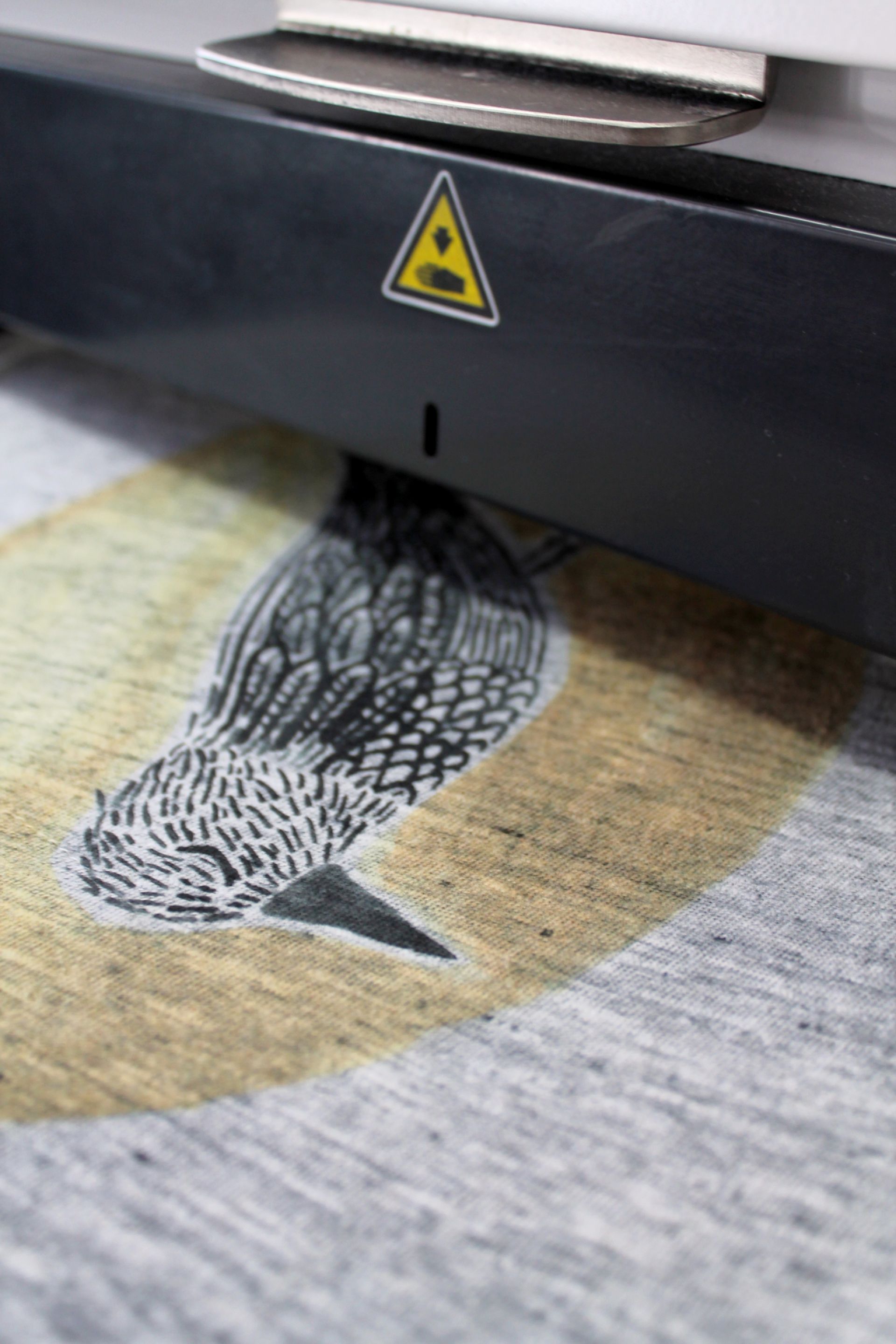 Comment ça se passe ? Une imprimante numérique pour t-shirts ressemble ni plus ni moins à votre imprimante personnelle, simplement en plus gros.
On pose le t-shirt sur un plateau, quelques réglages, et hop en moins d'une minute, c'est fait ! Magique !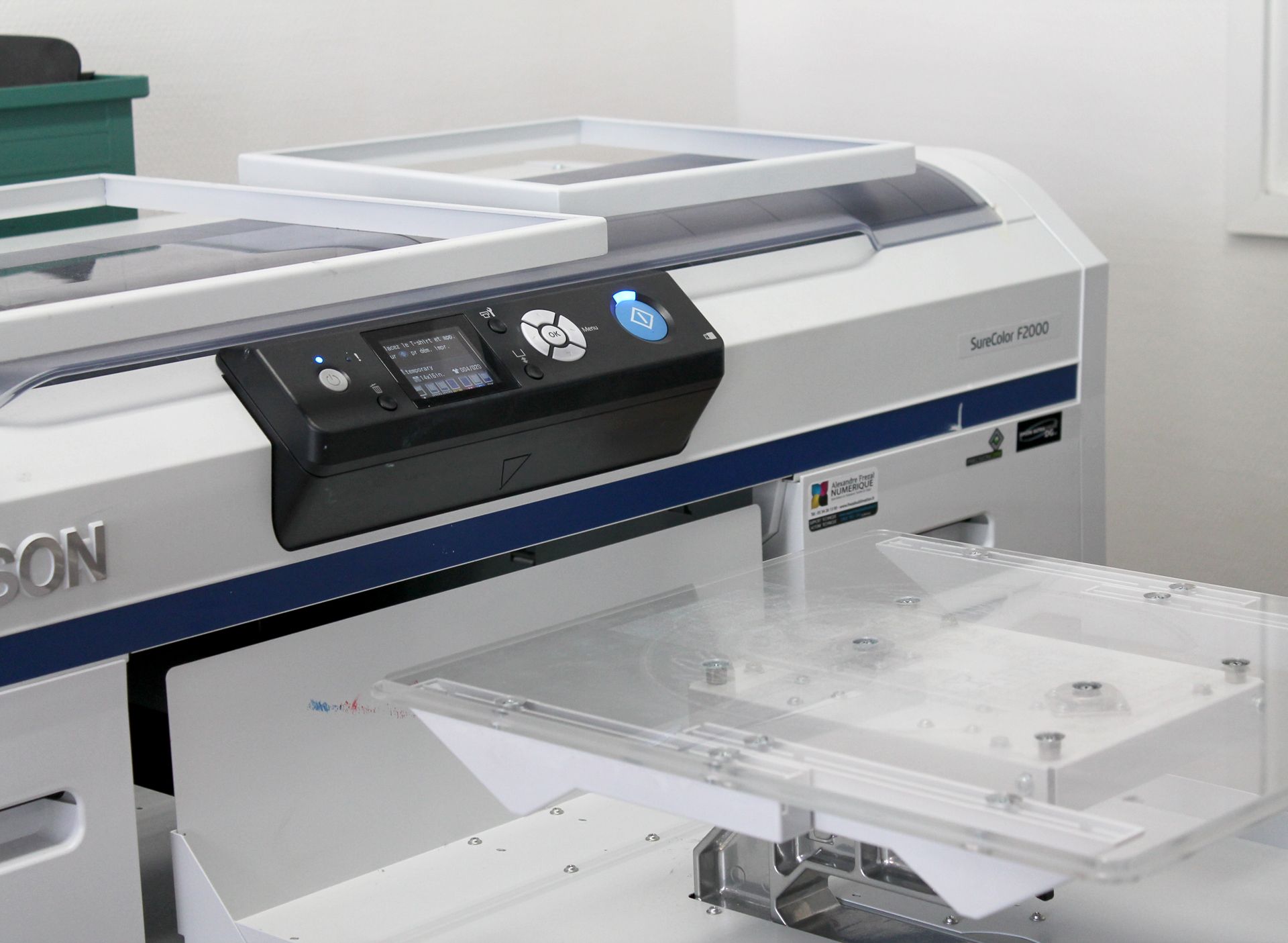 Le t-shirt passe ensuite quelques secondes sous une presse thermique pour fixer la couleur (et on touche le motif seulement quand c'est fixé, pas avant hein ! ;p …)

S'en est suivi un échange entre connaisseurs autour de la qualité de l'impression : on juge de l'éclat des couleurs, important sur les fonds gris de nos t-shirts hivernaux, et de la « main » du tissu imprimé, c'est-à-dire si l'impression donne ou non un effet rigide au tissu, ce qui a tendance à arriver avec les couleurs très vives qui nécessitent plus de pigments.

Ensuite, de notre côté, nous avons fait des tests de lavage pour voir si les couleurs conservent bien leur éclat. Et on approuve, donc c'est bien ici que seront imprimés les t-shirts que vous retrouverez en vente à l'automne, et qui incluent entre autre ces deux motifs que vous avez pu découvrir avant l'heure !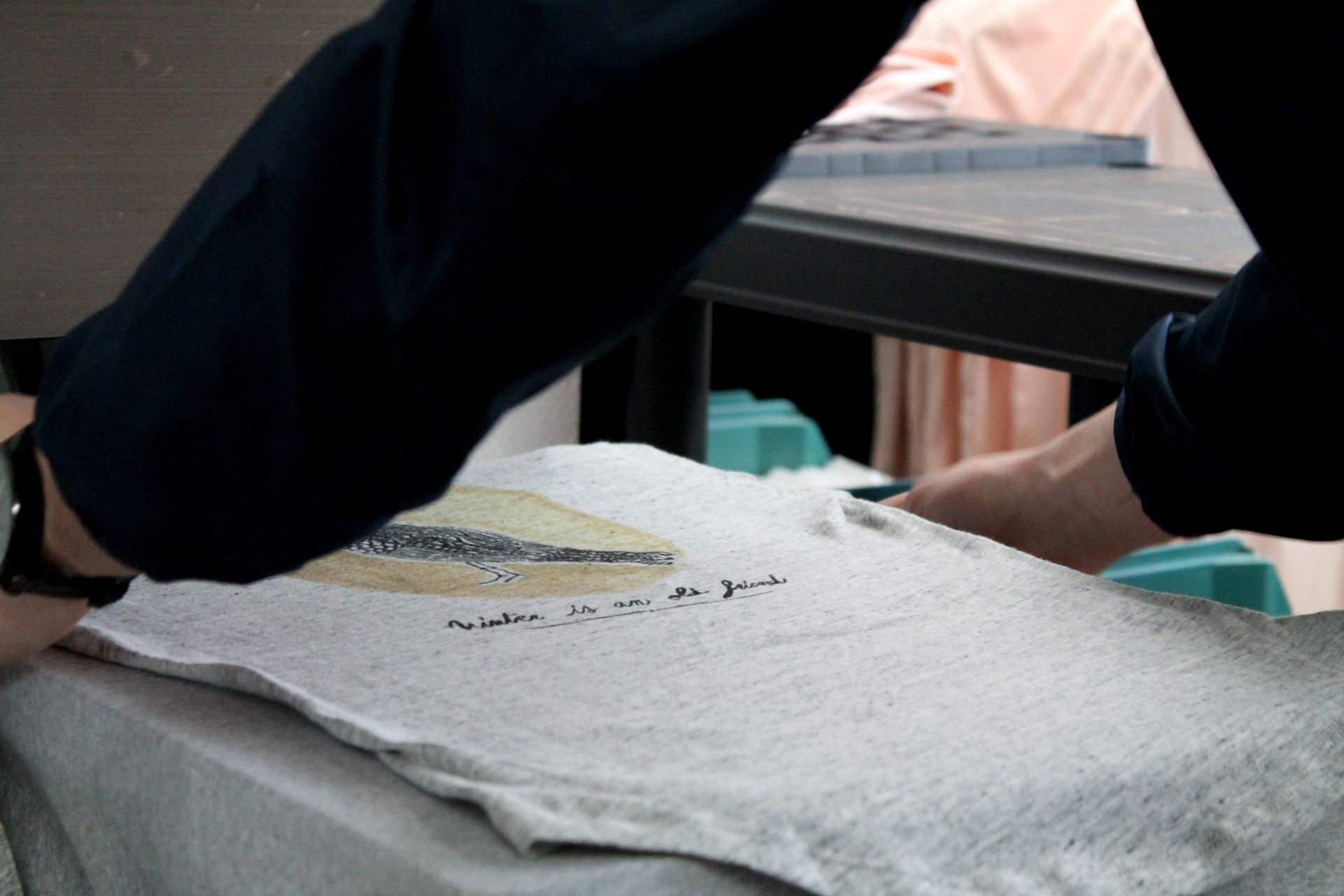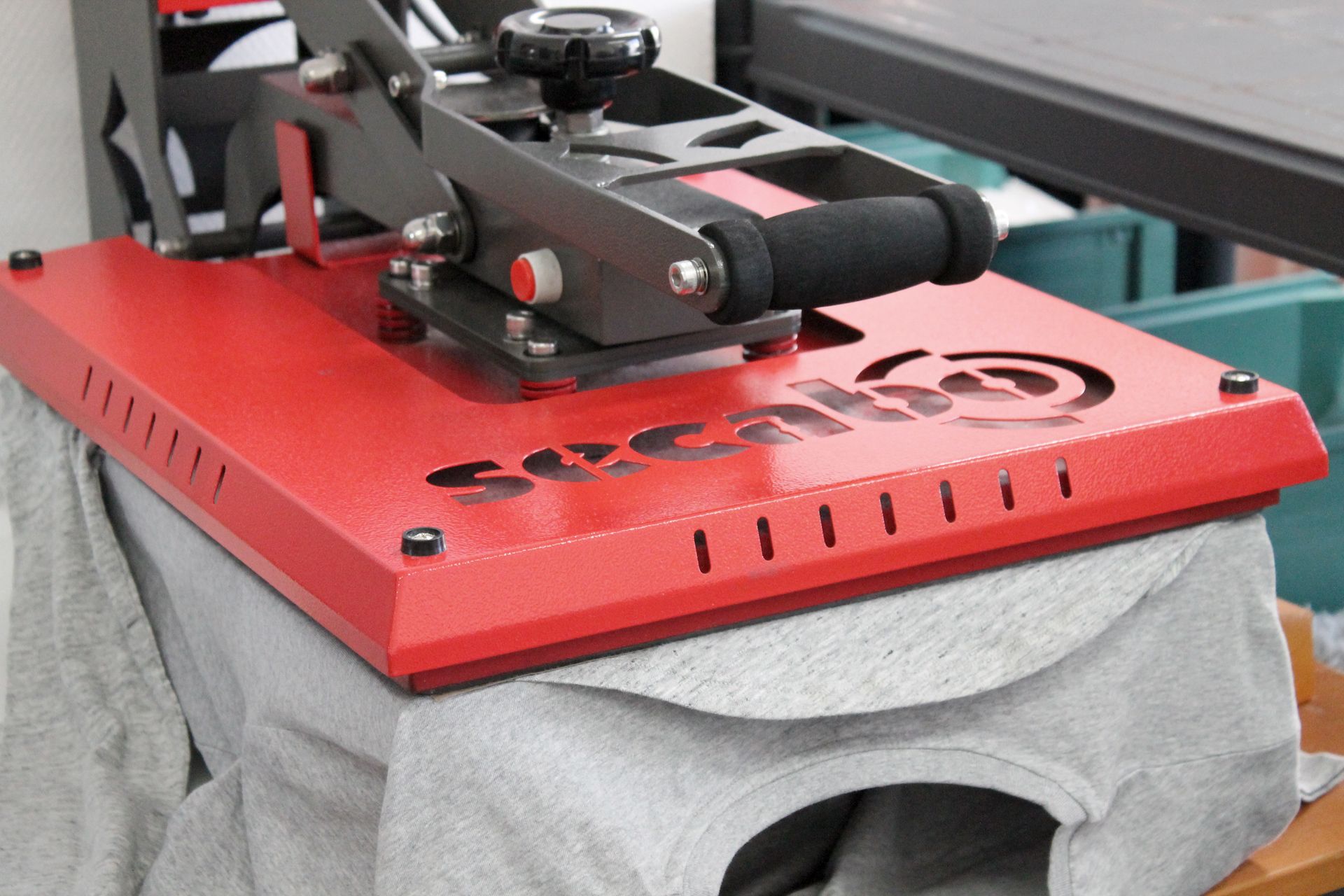 The printing of our t-shirts
We recently visited one of our partners and while we were at it, here we present you what he makes for us.

This partner is a textile printer based in Lyon, which specialty is t-shirt printing: he is going to print ours for the next fall-winter collection. As it is the first time we work together, we met him for a printing test. We were welcomed by a young team in quite an unexpected place: their workshop is hidden in a common adjoining house.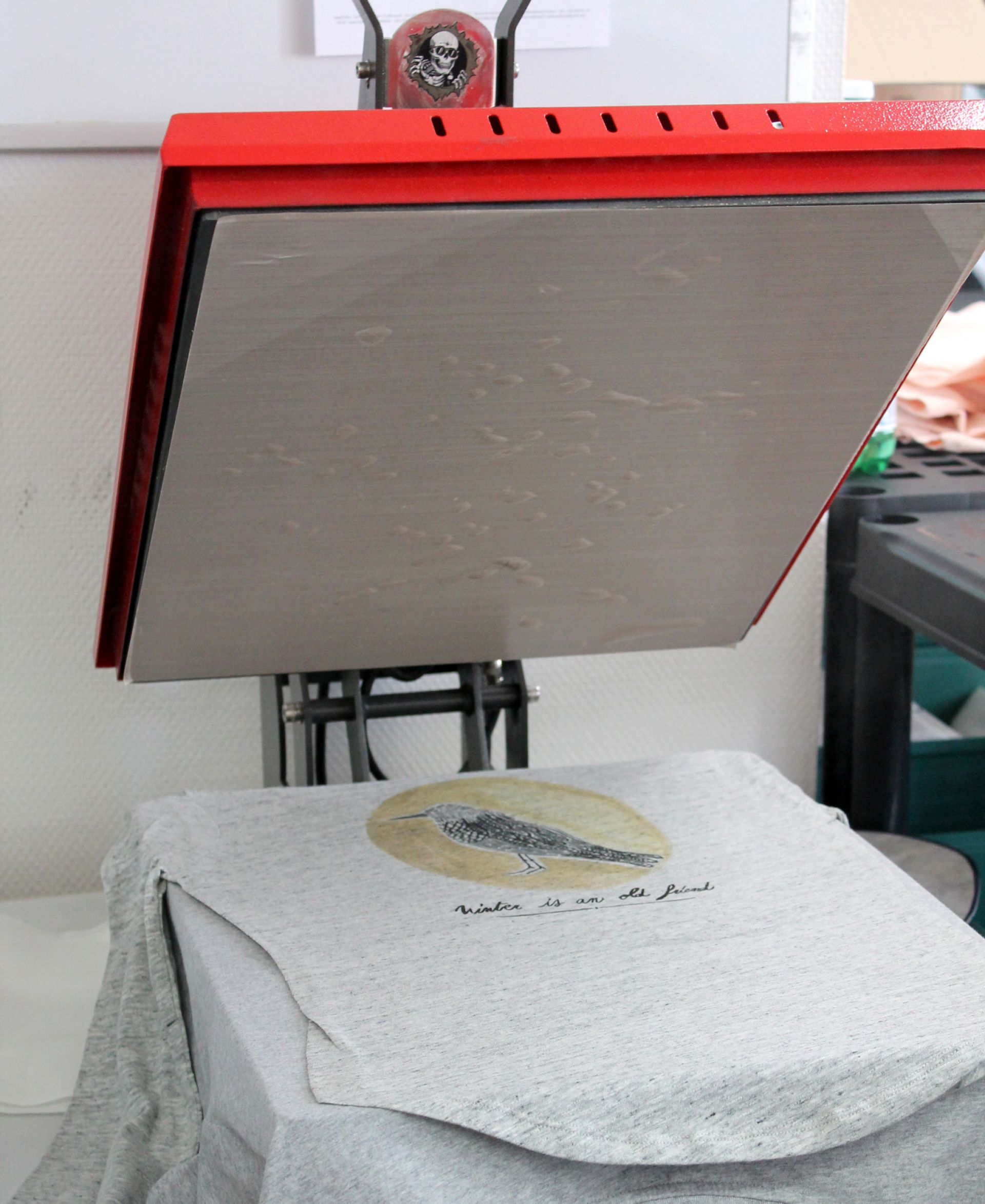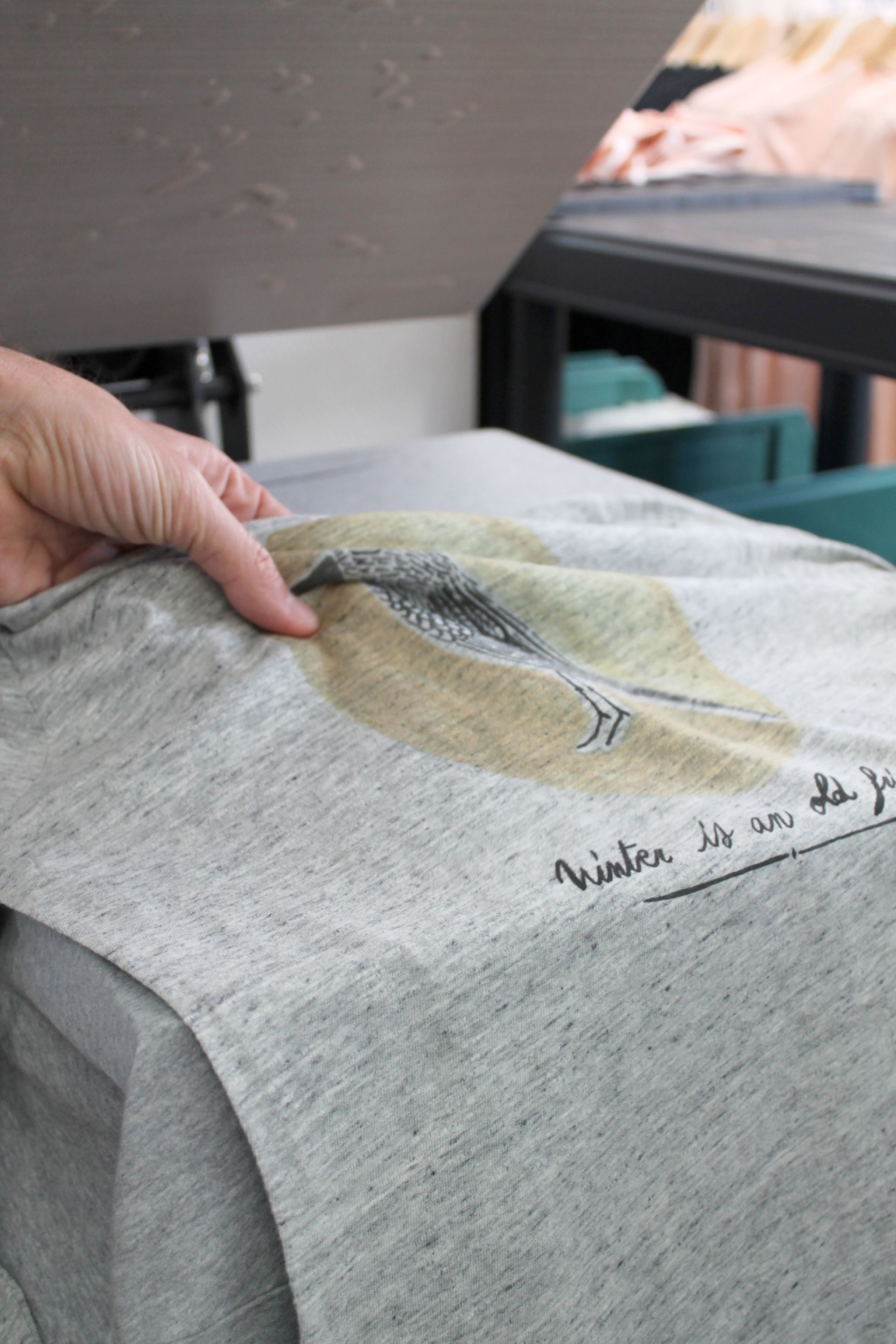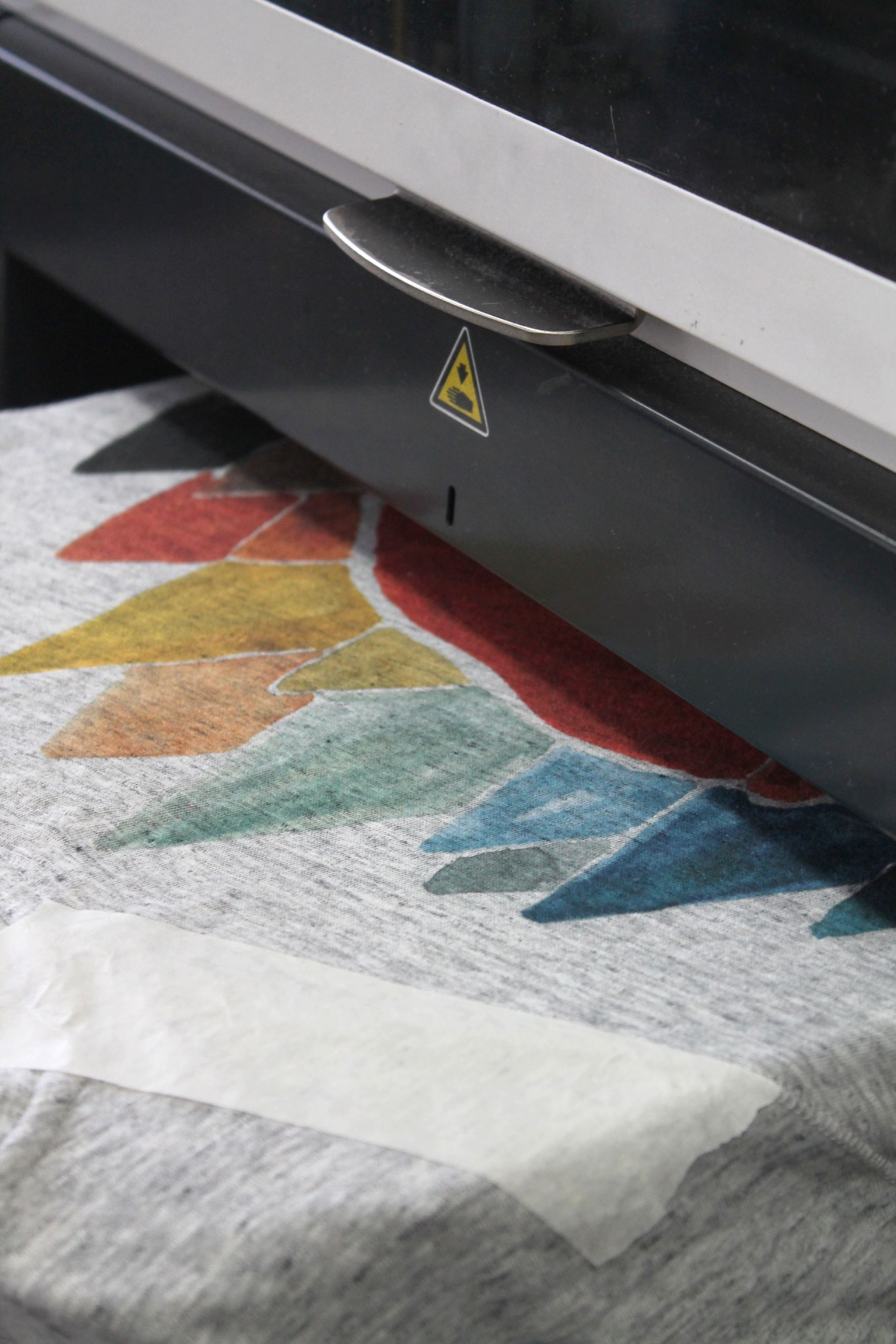 Our t-shirts are digitally printed: this technique allows an infinite colour range, which is appropriated for the subtle shades of our hand painted drawings.

So how does it happen? A digital printer for t-shirts looks more or less like your personal printer, it is just bigger.

T-shirts are put on the support, short fine-tuning, and there you have it, in less than a minute! Fantastic!
T-shirts are then heated a few second with a hot press to fix the colour (and the pattern can be touched only after being fixed, not before, right ! ;p … )

Then a conversation followed between experts speaking about the quality of the printing. The brightness of the colours was judged, important for the visibility on the grey base of our t-shirts, as well as the touch of the fabric, if the printing gives a rigid aspect to the fabric, what tends to happen with bright colours that need more pigments.

As for us, we later made a washing test to see if the colours remain bright. And we approved them, so the t-shirts you will shop next fall will definitely be printed here, including these two patterns you we are lucky to preview!