Rémi est souvent en train de dessiner à son bureau. Normal, me direz-vous, il est designer, et dessiner, ça fait partie de son métier. Voici une série de photos pour que vous puissiez vous pencher par-dessus son épaule et voir ce qu'il dessine en ce moment.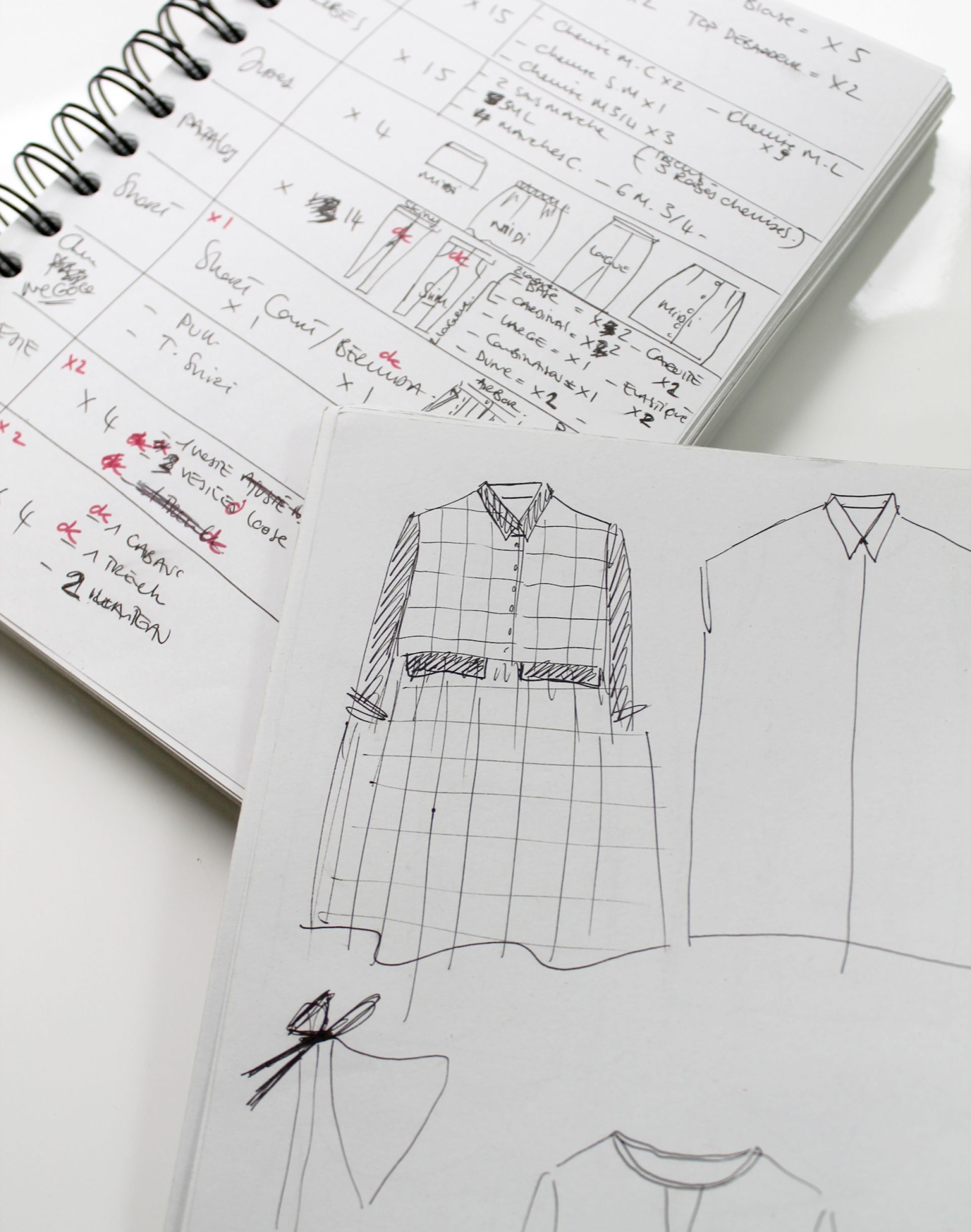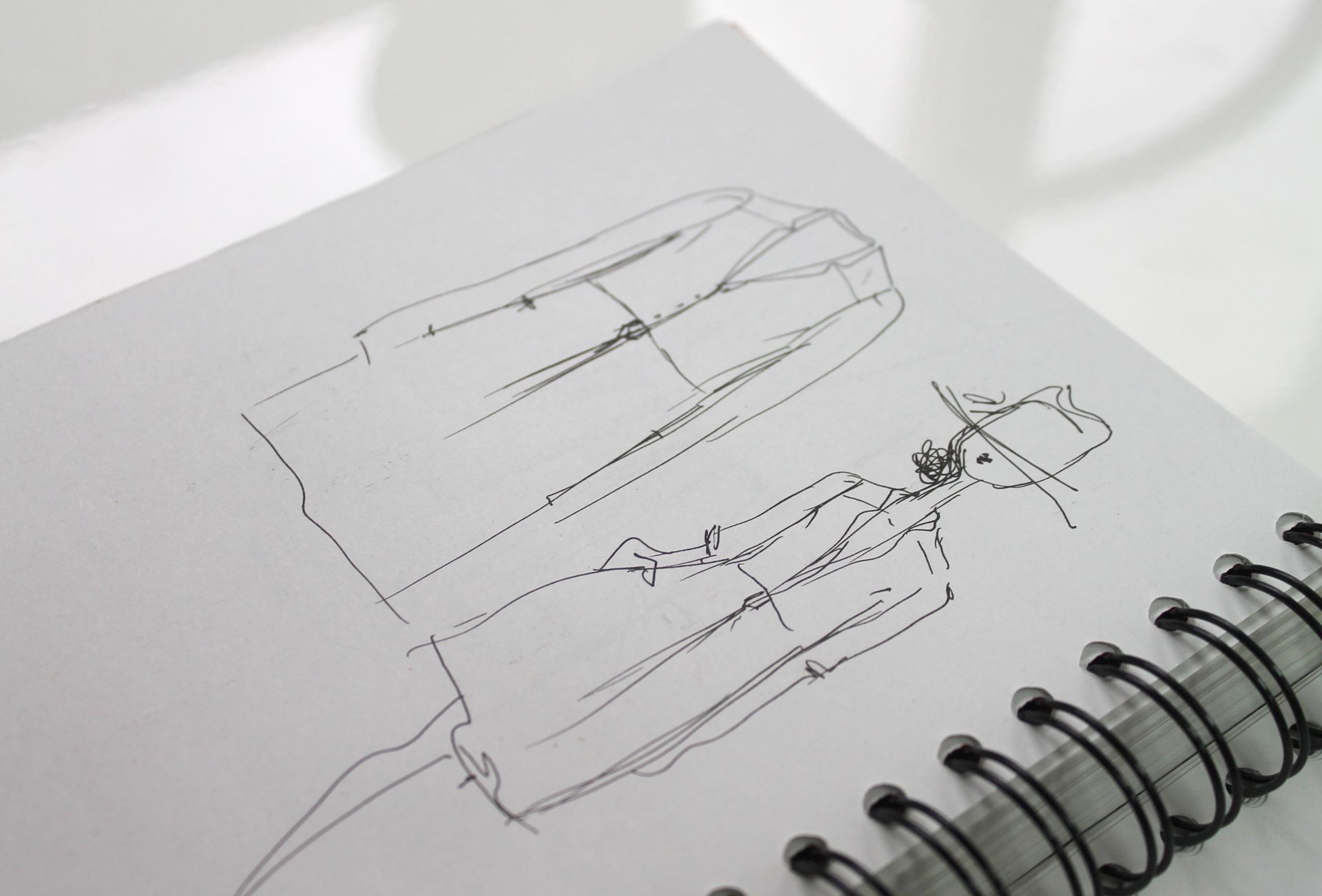 Le dessin intervient dans plusieurs étapes de l'élaboration des collections.
Tout commence avec des croquis de recherche griffonnés rapidement dans un carnet.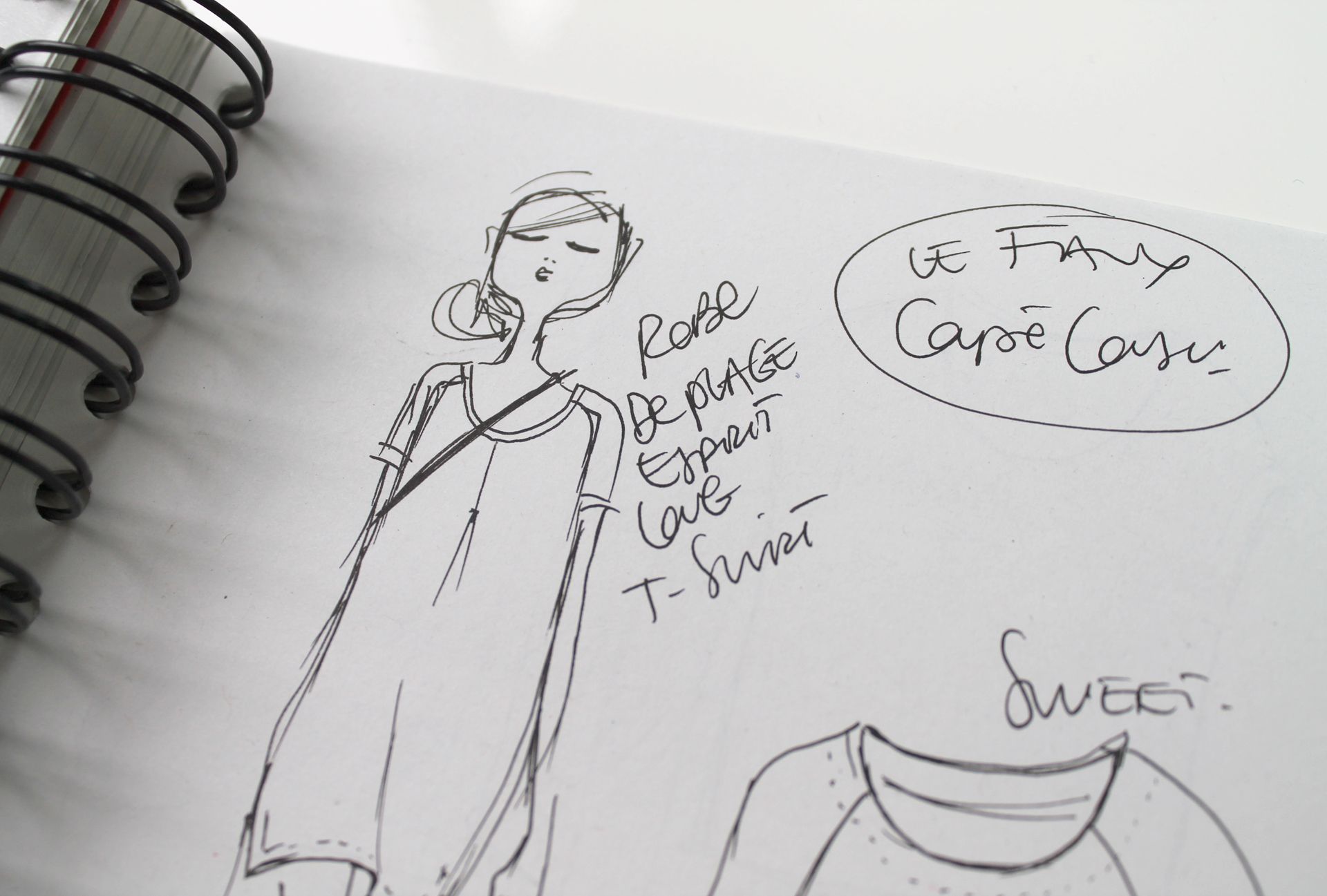 Le dessin intervient également dans la conception de nos propres imprimés inédits. Rémi peint les motifs qui seront imprimés sur nos tissus et sur nos tee-shirts.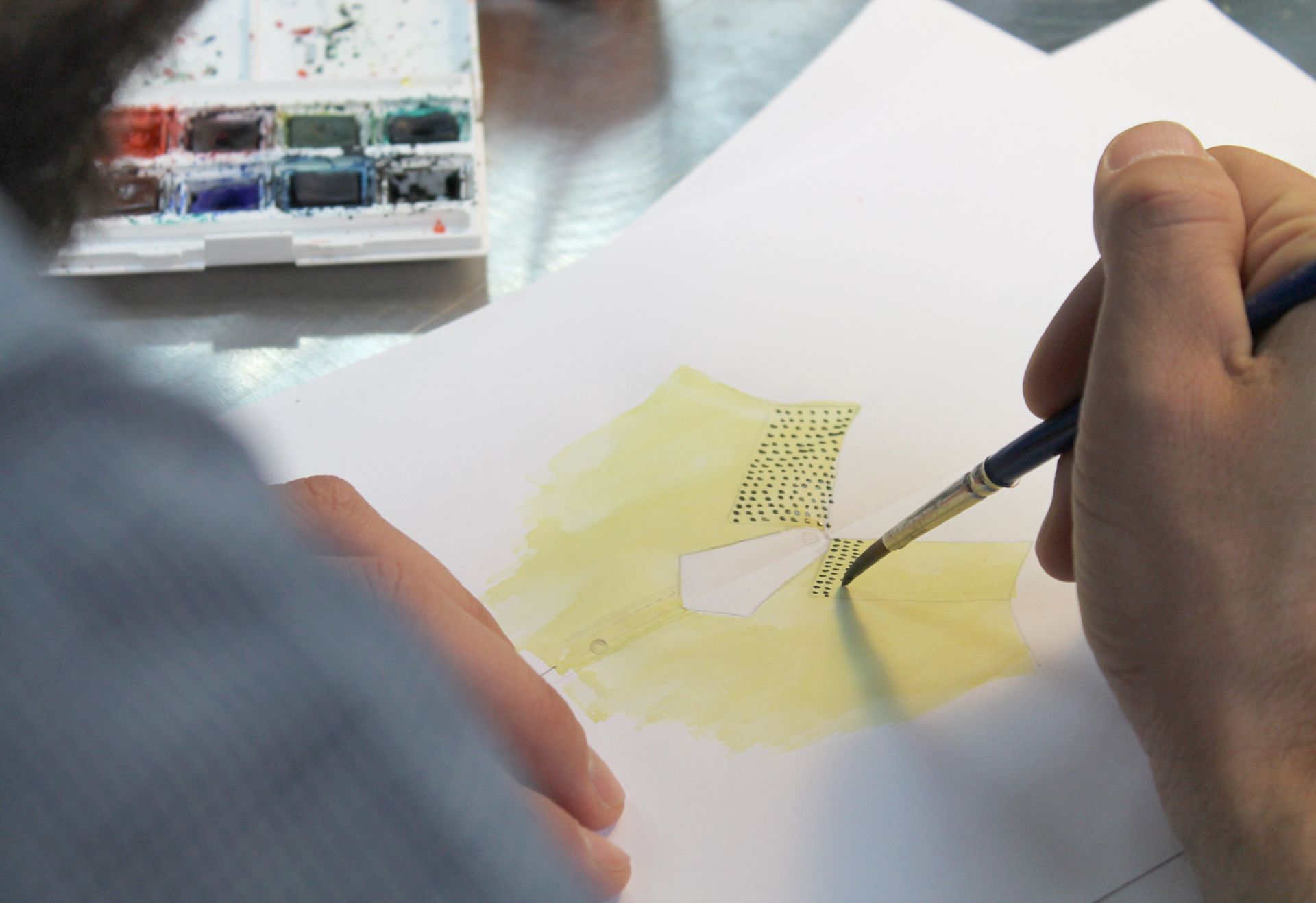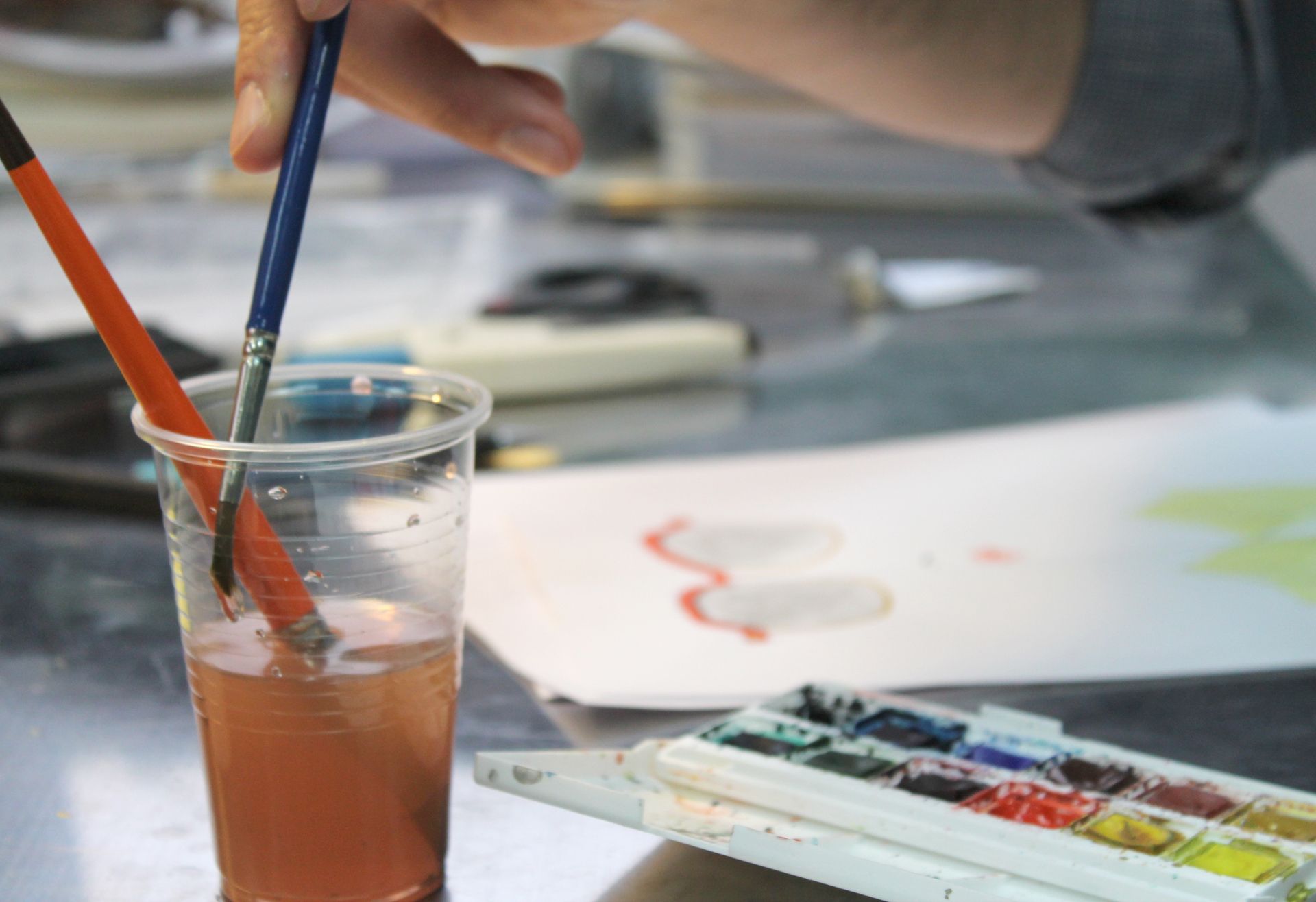 Il peint beaucoup à l'aquarelle, mais il l'utilise à sa façon, c'est-à-dire « comme de la gouache ».

Ce style propre en peinture lui permet « de faire des choses assez précises et dans une palette de couleurs infinie ».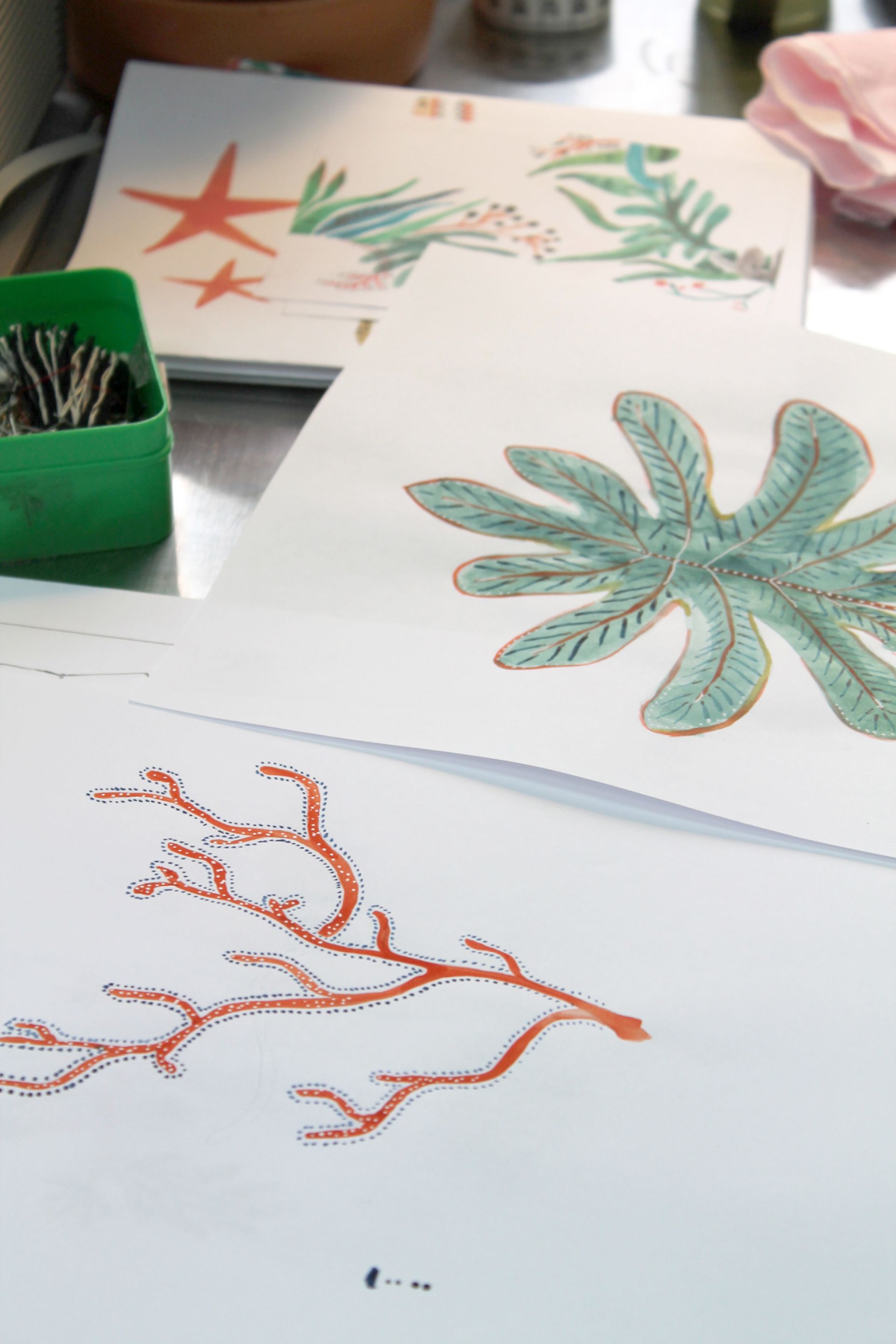 Les feuilles qui recouvrent son bureau sont des simples feuilles de papier machine (au moins, pas de regret si l'une d'entre elle est parfois furieusement froissée quand « ça va pas ! »).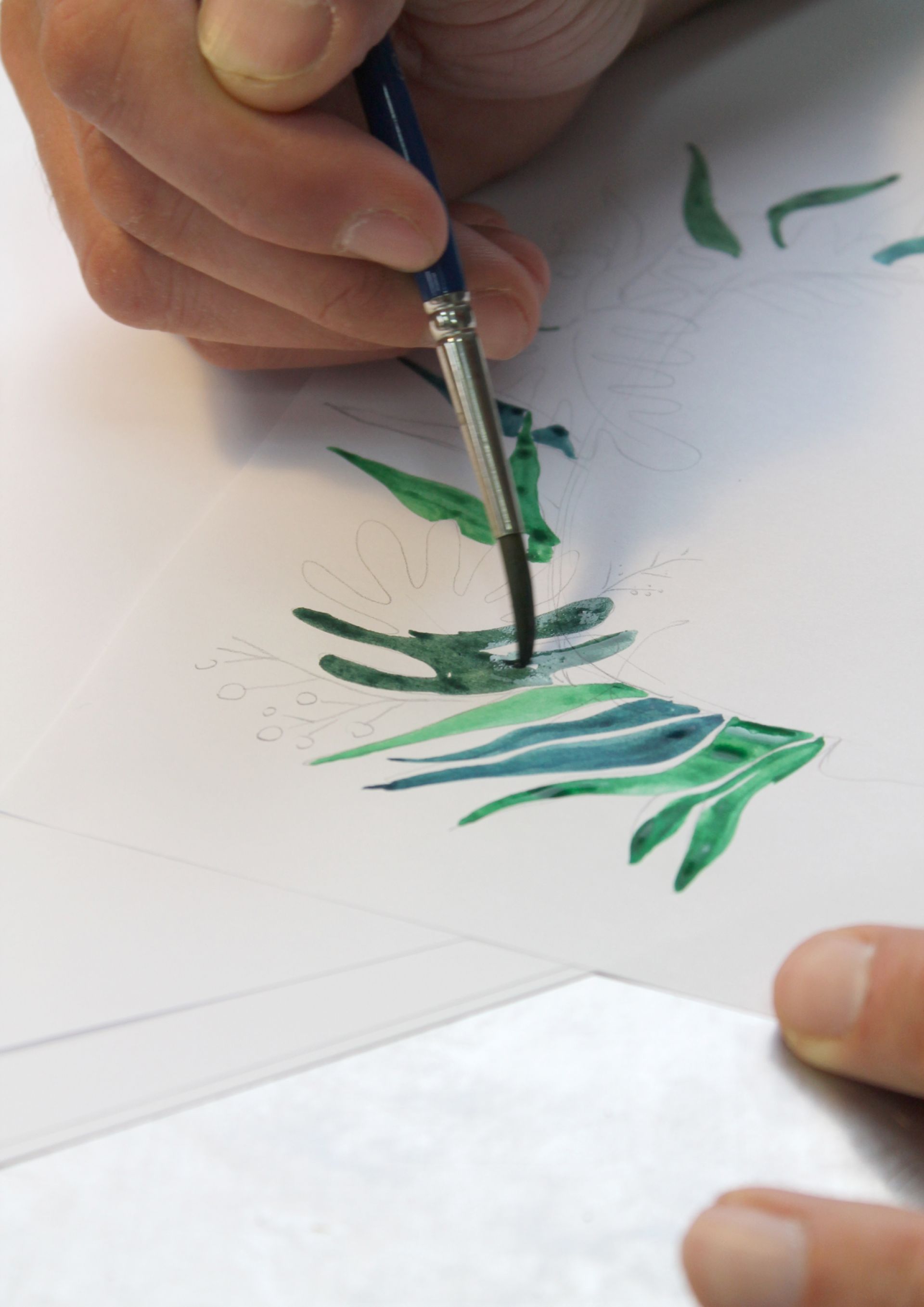 Une fois la collection finalisée, Rémi dessine également tous les dessins techniques des vêtements qui sont ensuite confiés à nos modélistes.
Faire les dessins techniques à la main, c'est assez rare pour être remarqué, car un certain logiciel a remplacé la main pour ce type de dessins dans bon nombre d'entreprises.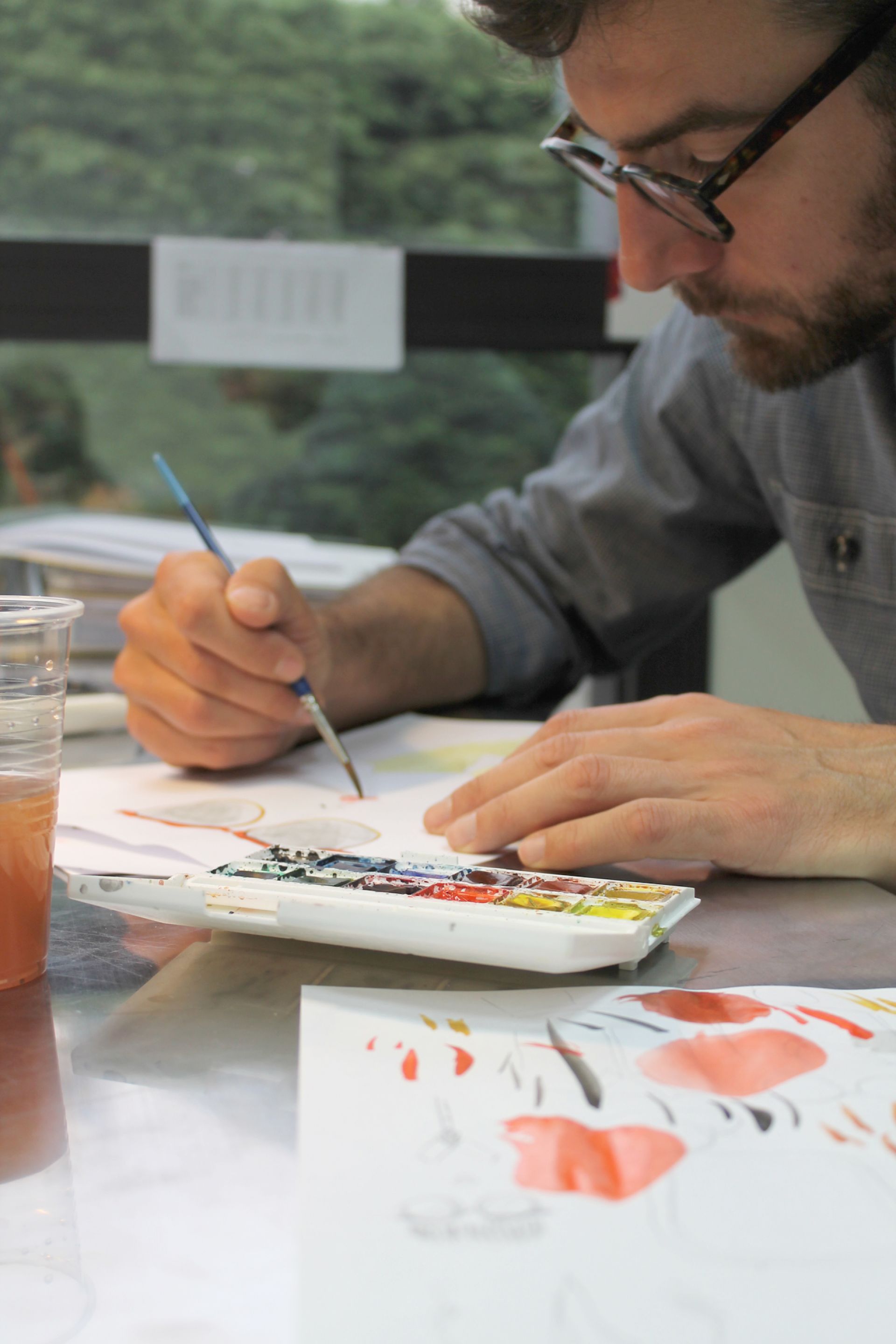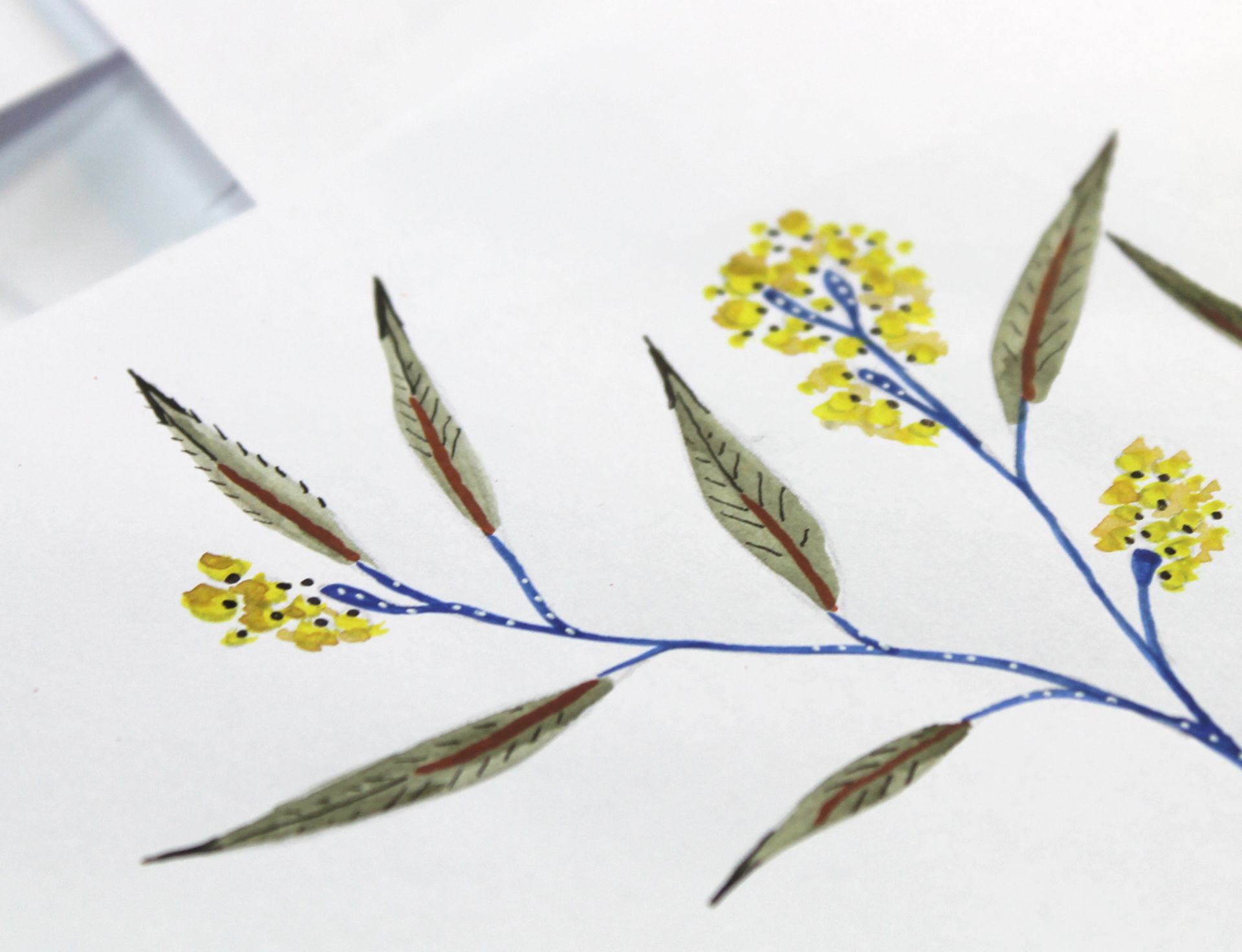 Rémi 's drawings
Rémi is often drawing at his desk. Normal, would you say, he is a designer, and drawing is a part of his work. Here are a few pictures for you to see what he is drawing right now.
The development of a collection includes drawing activities at different steps.
It all starts with research sketches quickly scrawled on a notebook.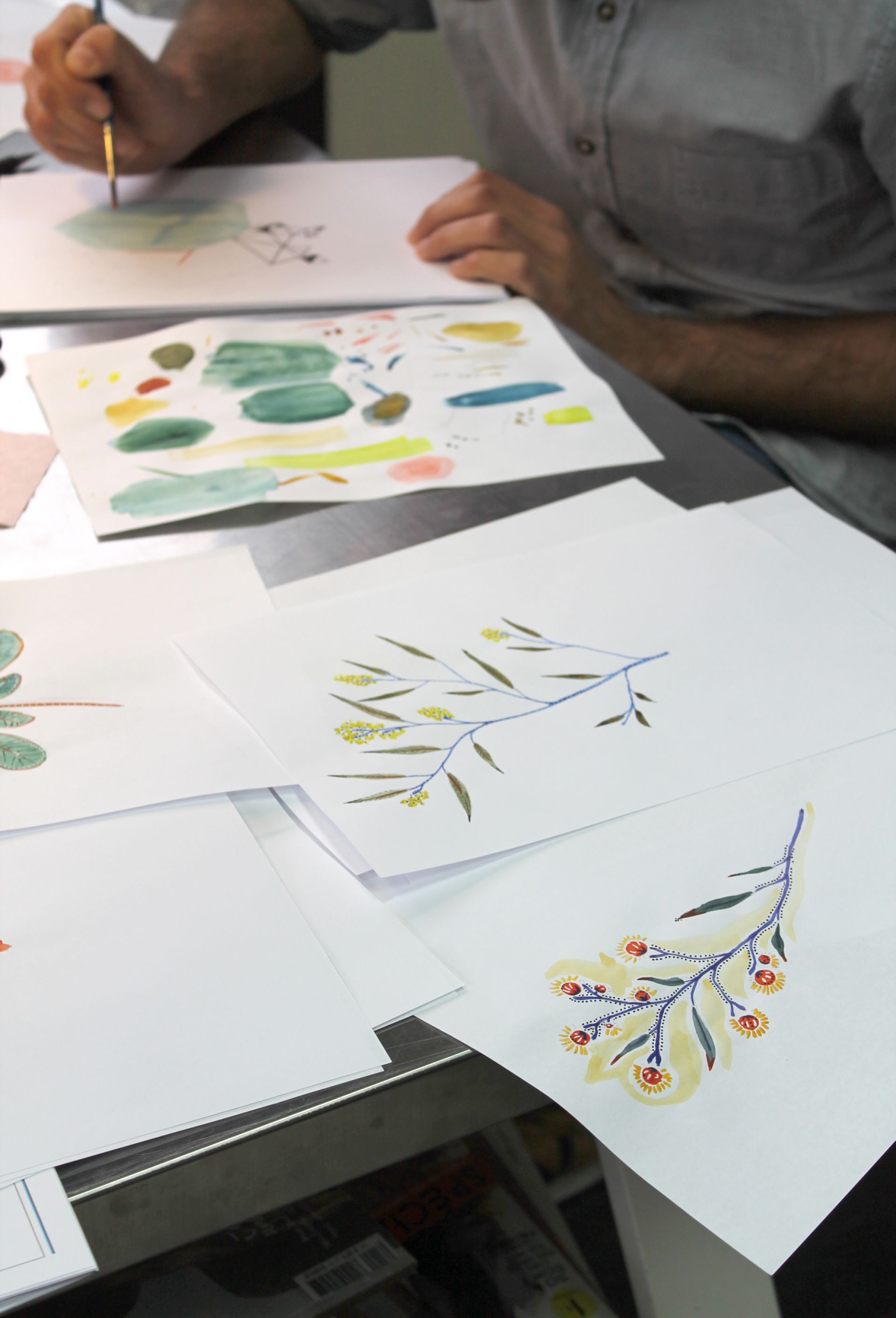 Rémi draws the exclusive patterns which will be printed on our fabrics and tee-shirts.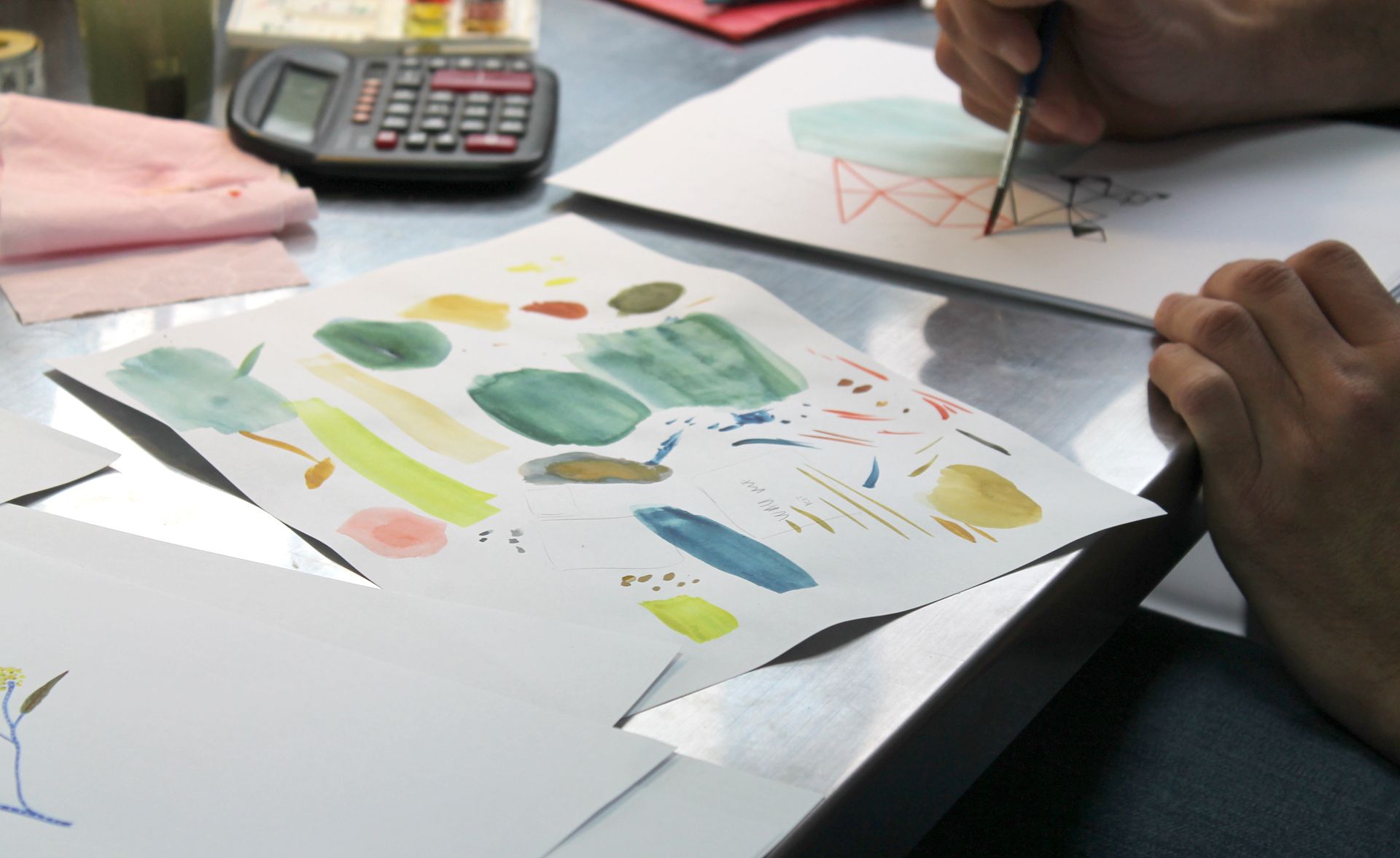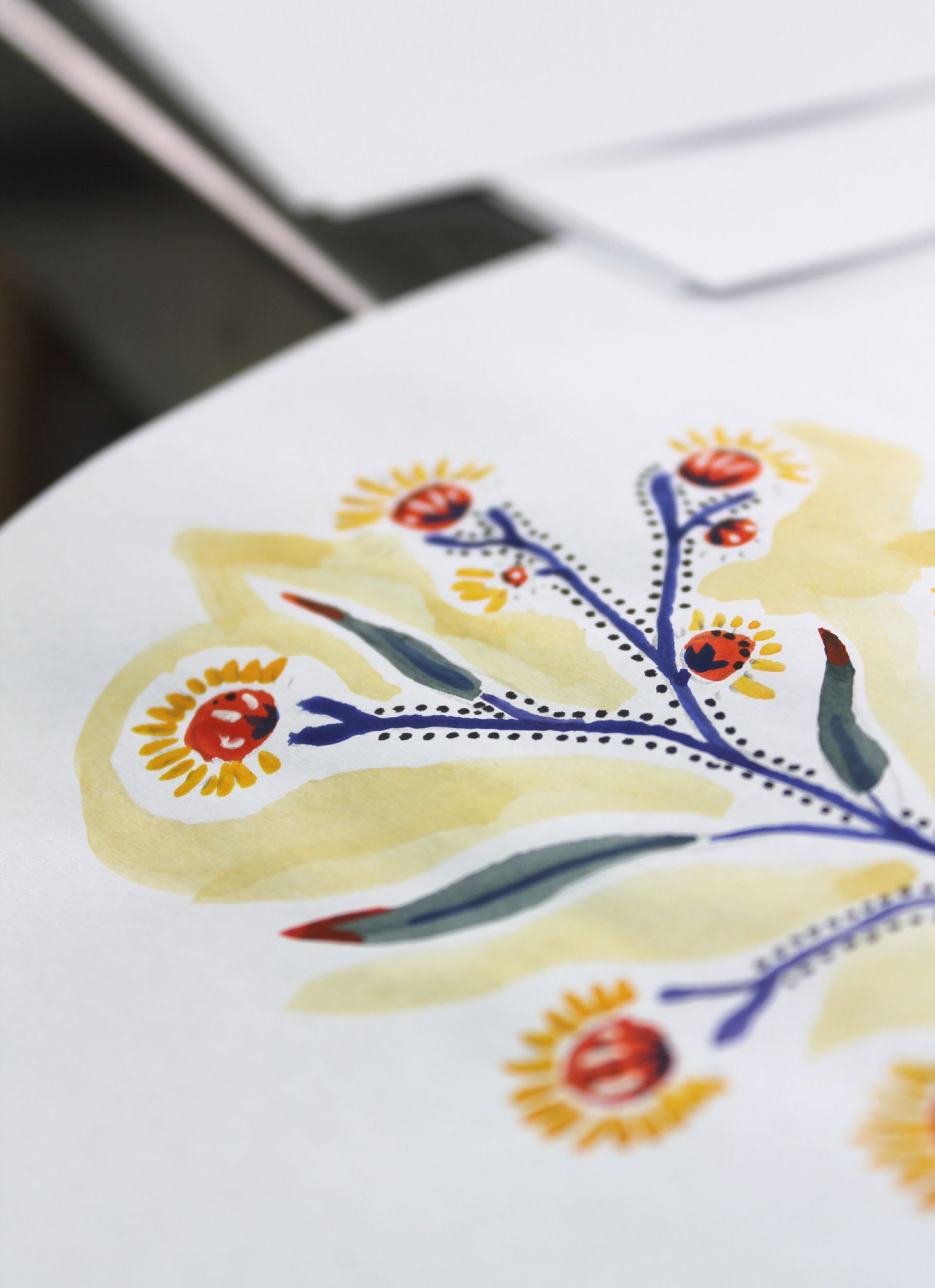 He paints patterns with watercolour, but he uses his own way, that is to say "like gouache".

This personal style in painting allows him " to make relatively precise stuffs, and in infinite colour palette ".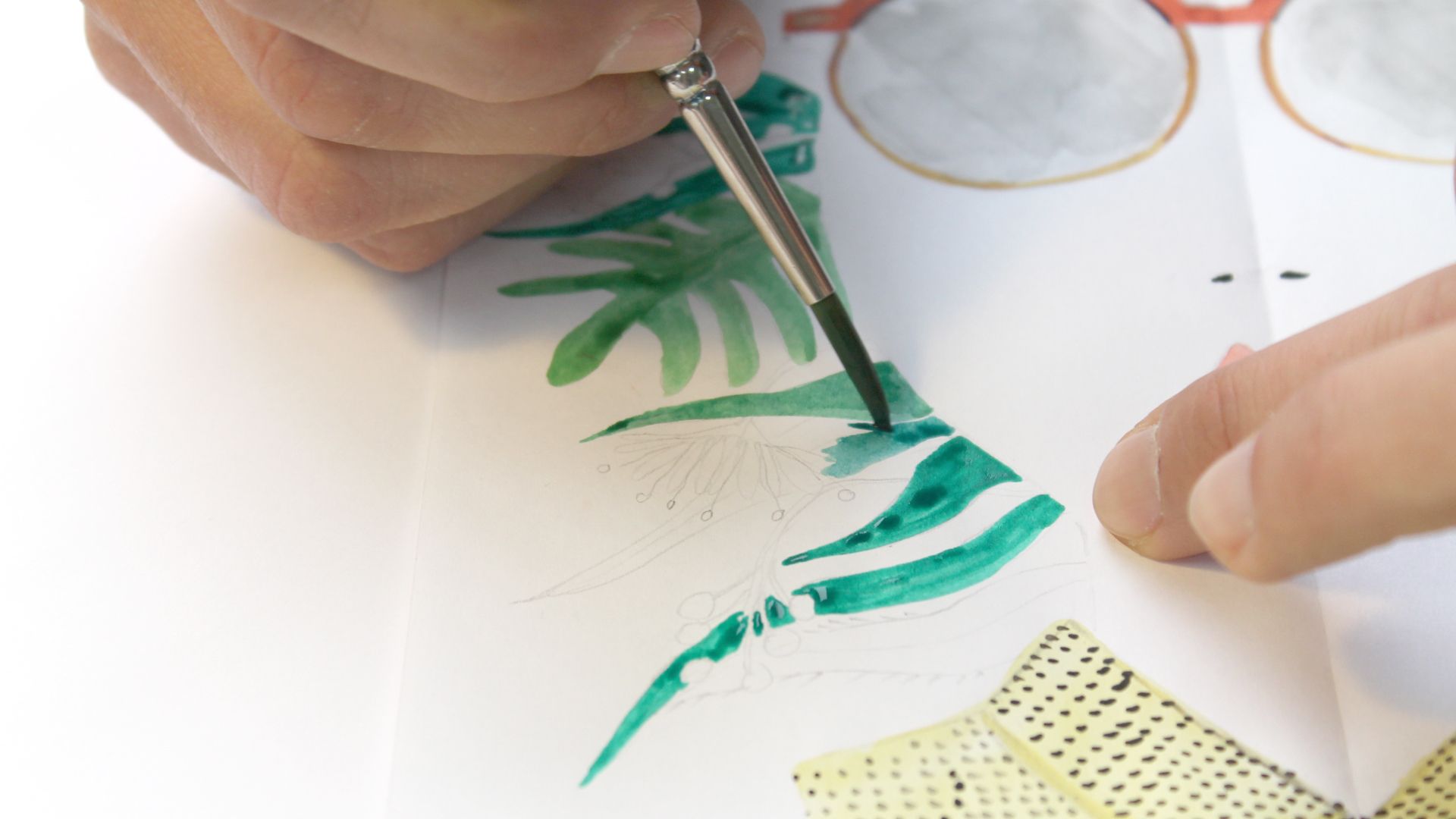 The sheets that cover his desk are simple typing paper (at least no regret if one of the sheet is furiously creased when "it's not OK !")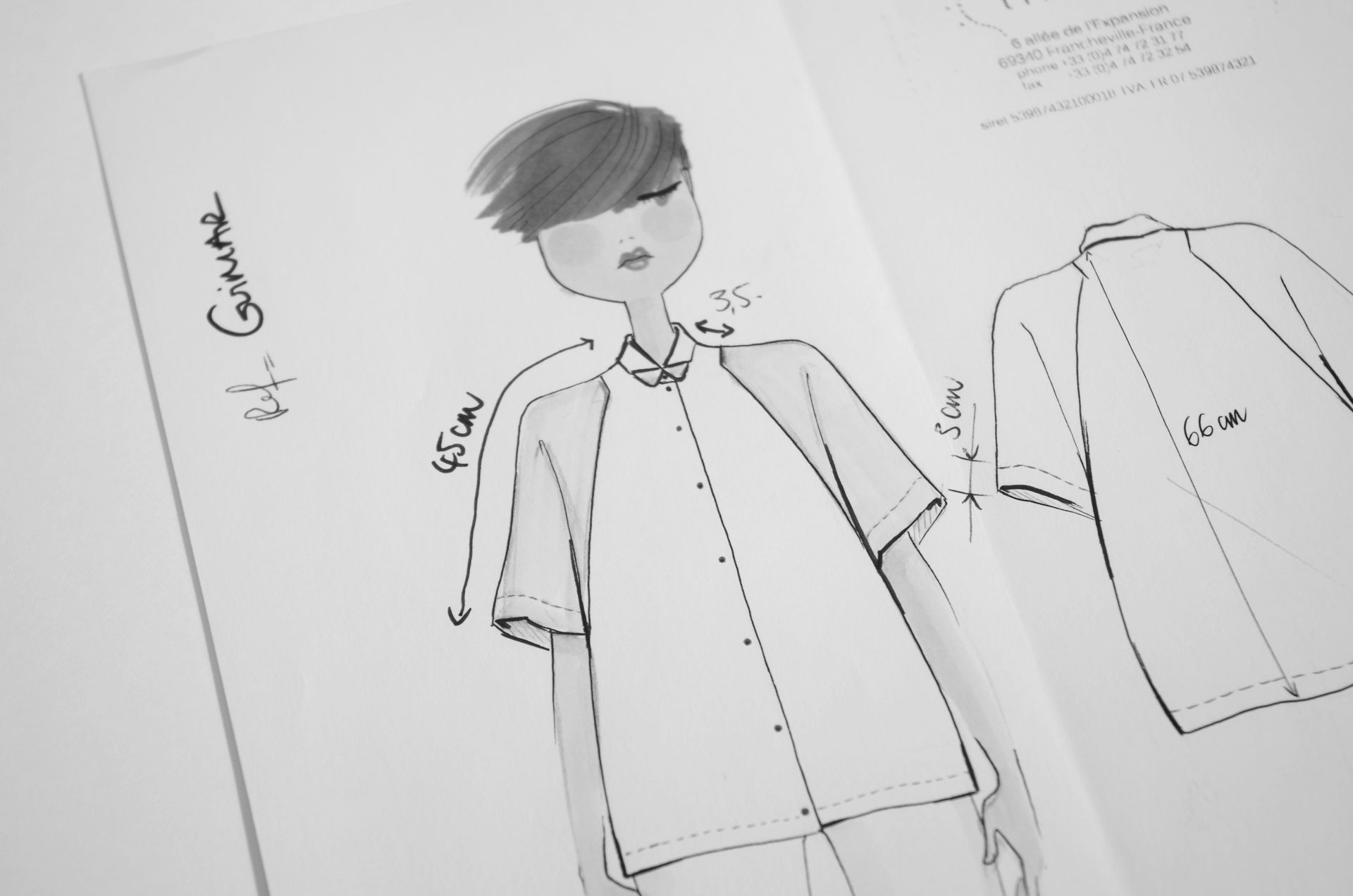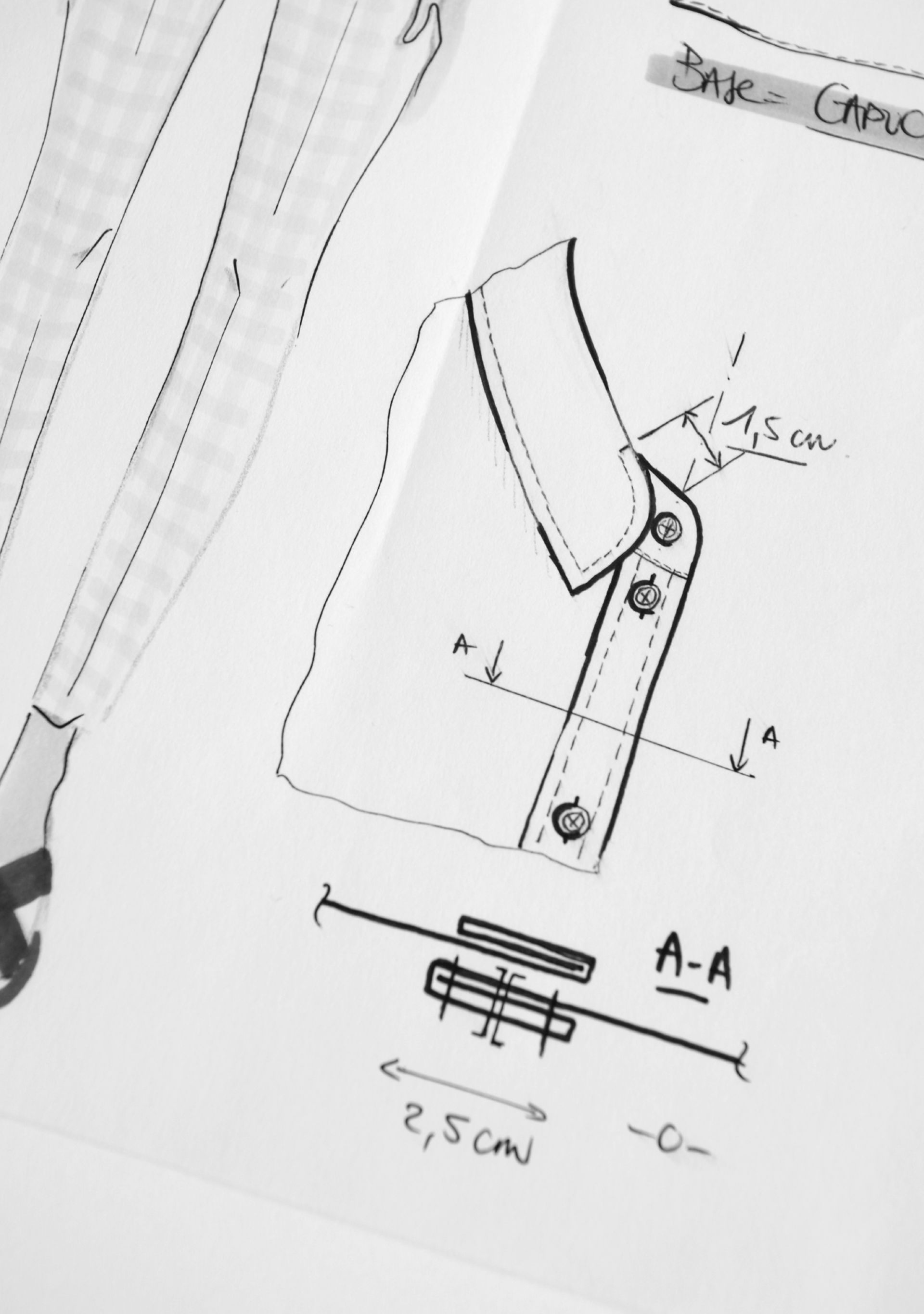 Once the collection is finalised, Rémi draws all the technical drawings of the garments, which are then handed to our pattern-makers.

Making technical drawings by hand is rare enough to be noticed, because, a well-known software has replaced the hand for this kind of drawing in a large number of companies.