Bienvenue dans l'atelier de couture de Tinsels. C'est ici que nous réalisons les premiers prototypes de chaque collection. Nous vous avons préparé une série de photos pour que vous puissiez observer ça de plus près.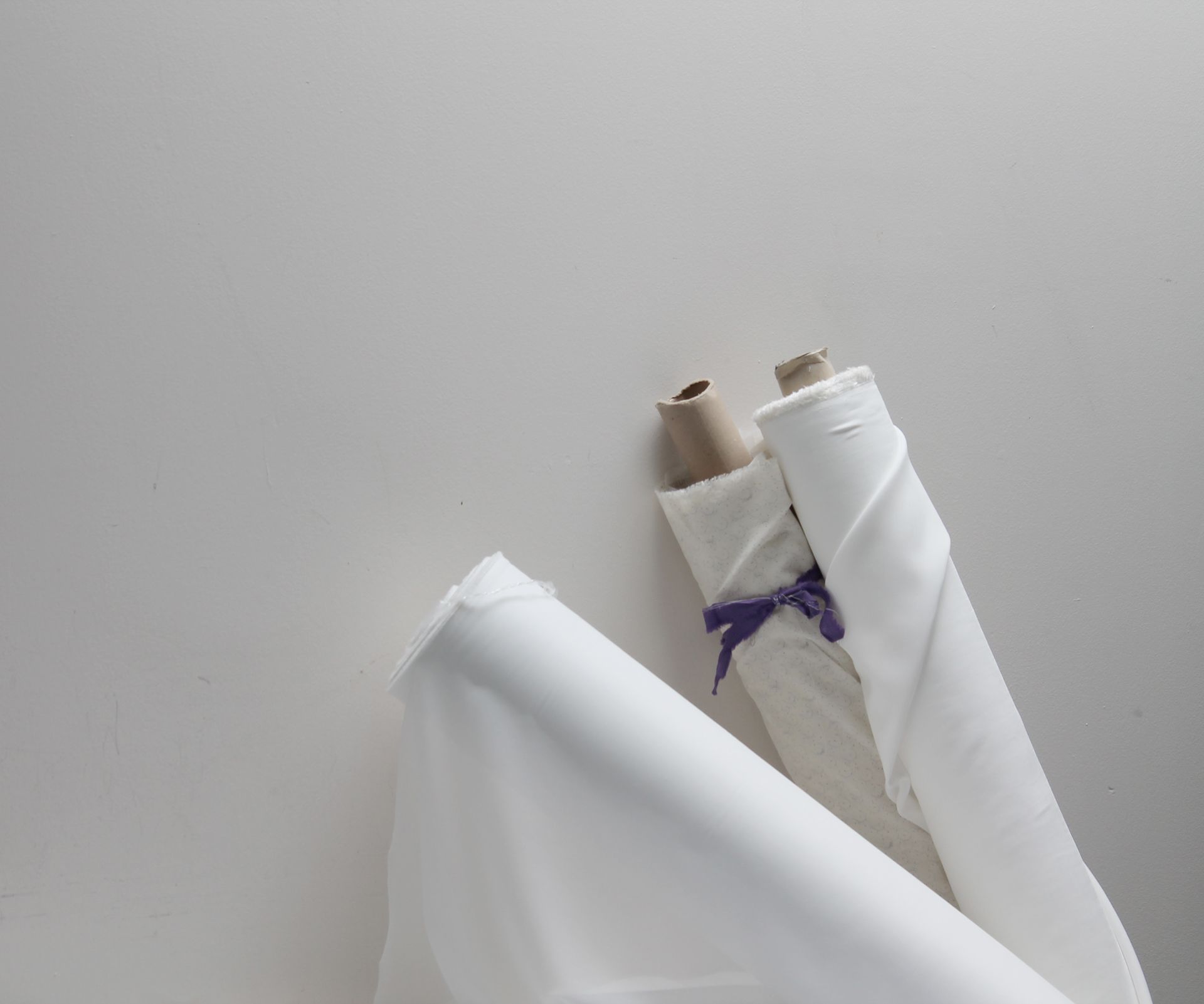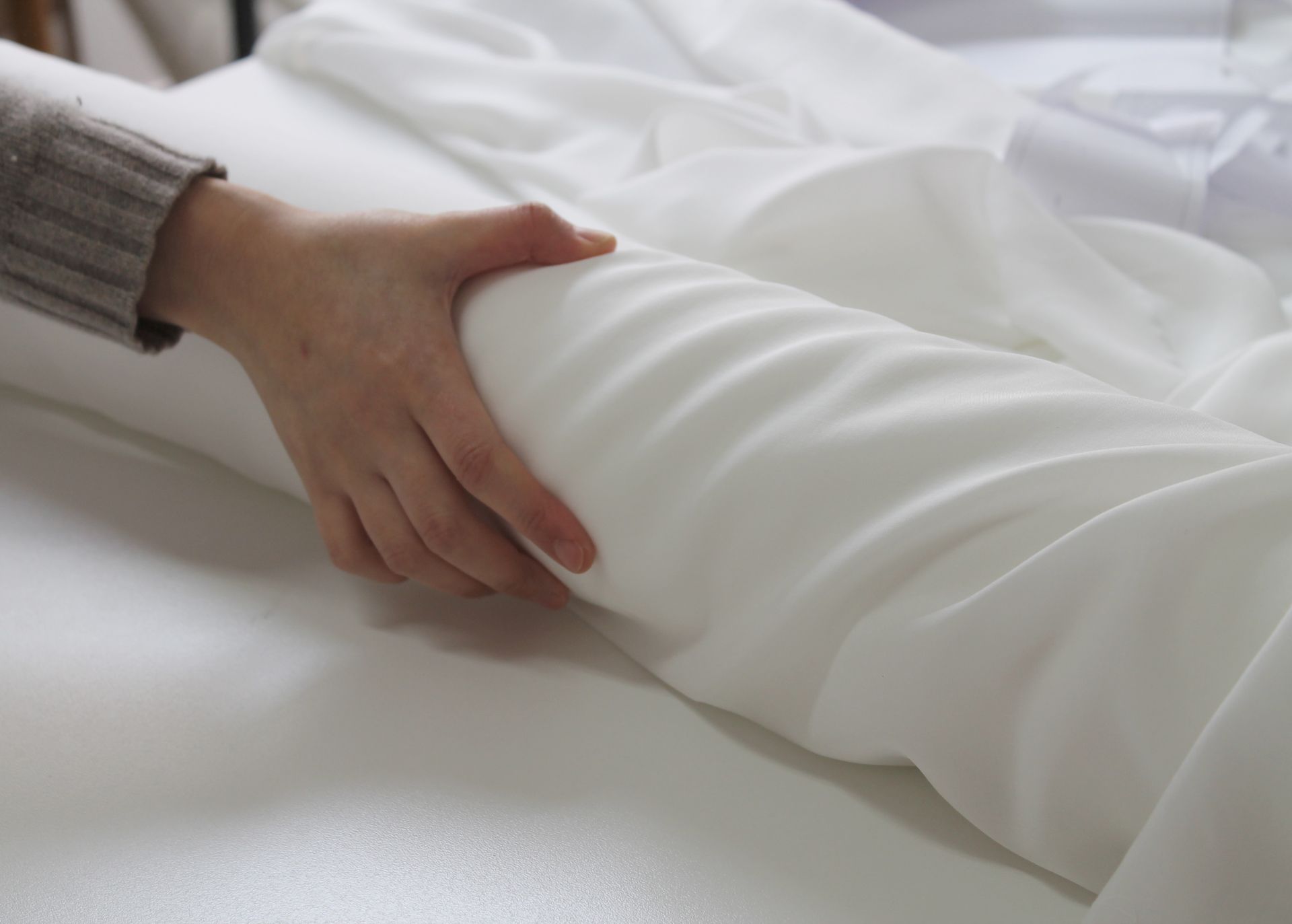 Deux fois par an et pendant presque deux mois, notre atelier de couture, bien vide le reste du temps, reprend vie.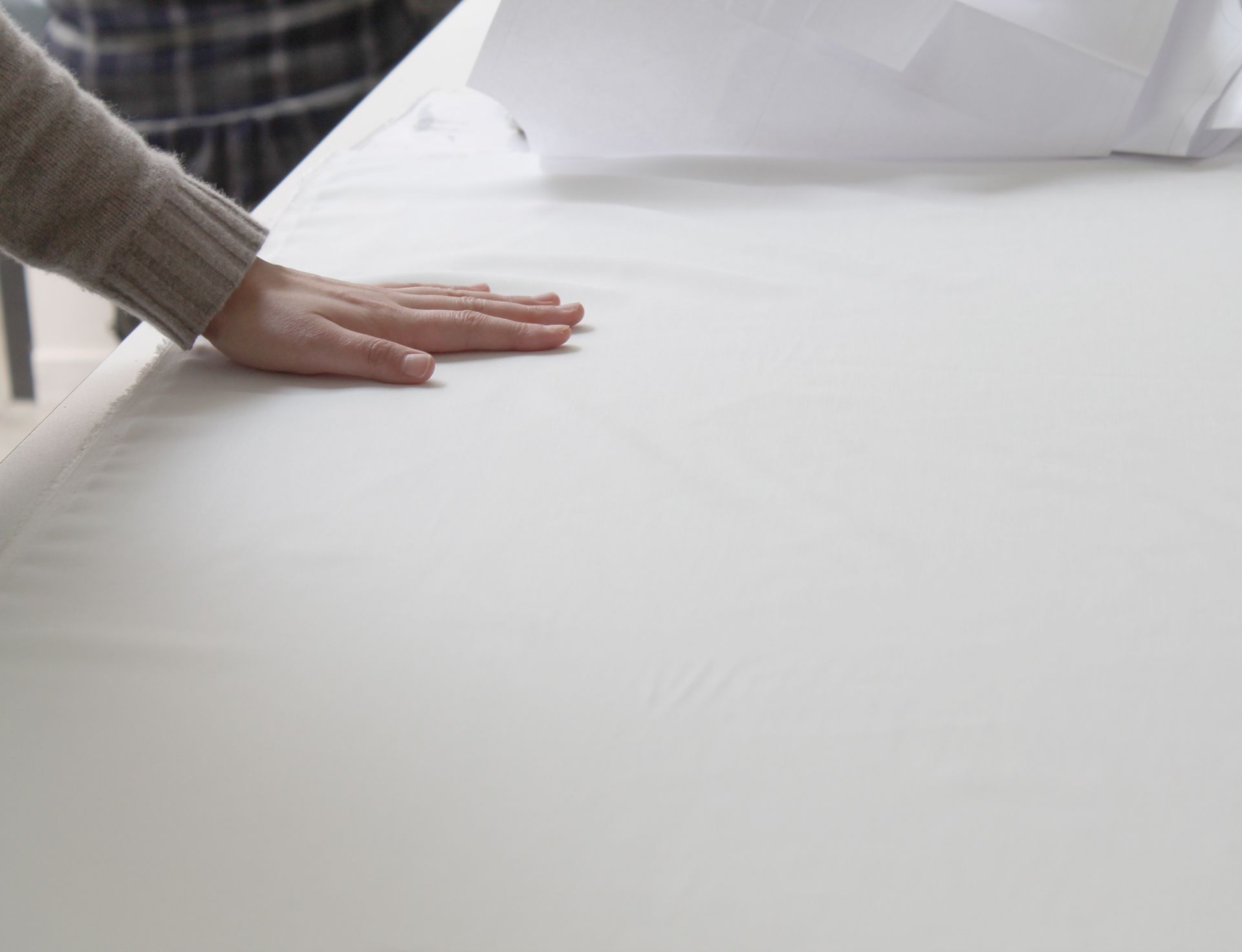 Le silence fait place à différents bruits : le bruissement du tissu, le tintement des épingles, le crissement des ciseaux, le léger vrombissement de la machine à coudre, et le frémissement du fer à repasser. Cette discrète symphonie est le fruit de mains qui s'animent à la réalisation des prototypes : les patronages en papiers réalisés par notre modéliste sont coupés dans du tissu puis cousus.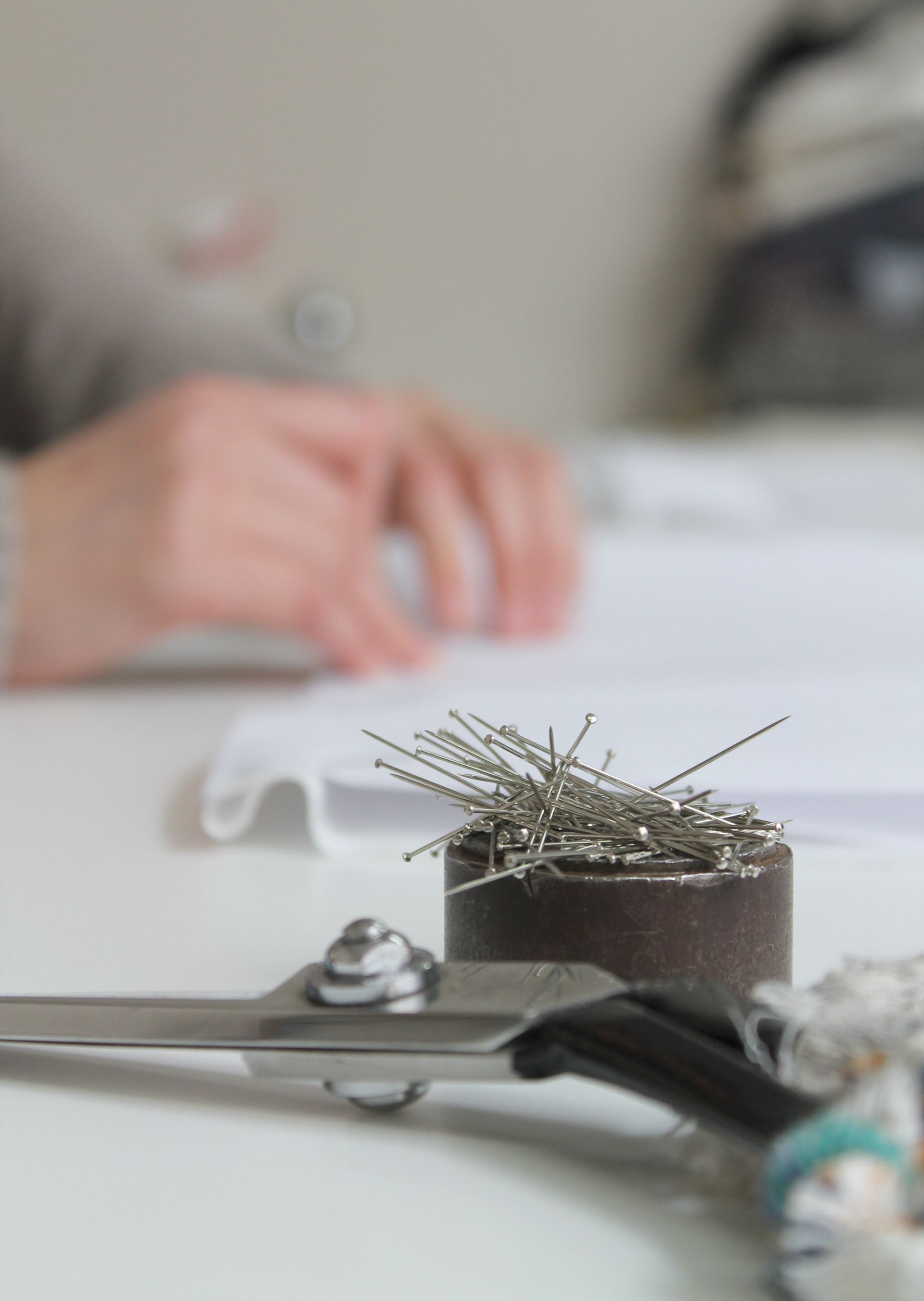 L'atmosphère est très concentrée.
On s'attèle à placer les pièces de vêtement de façon à économiser le tissu, mais aussi à ne pas se tromper dans l'assemblage du tissu entre l'endroit, l'envers, la gauche et la droite... (C'est si vite arrivé en cas de déconcentration, même à une couturière chevronnée. Une seule option alors : découdre et recommencer…)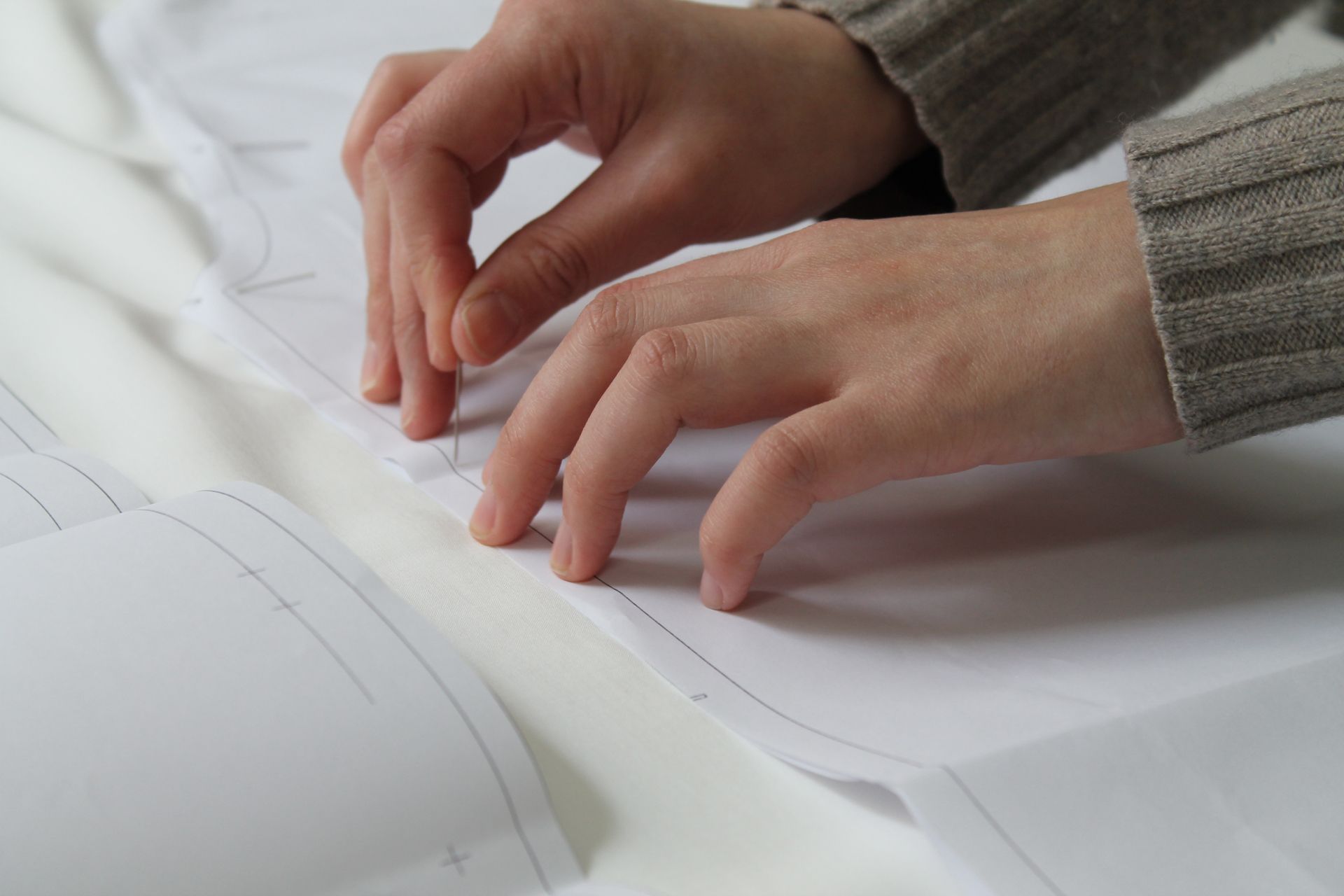 Petit à petit, au fil des étapes, le tissu est transformé en vêtement, de la 2D à la 3D…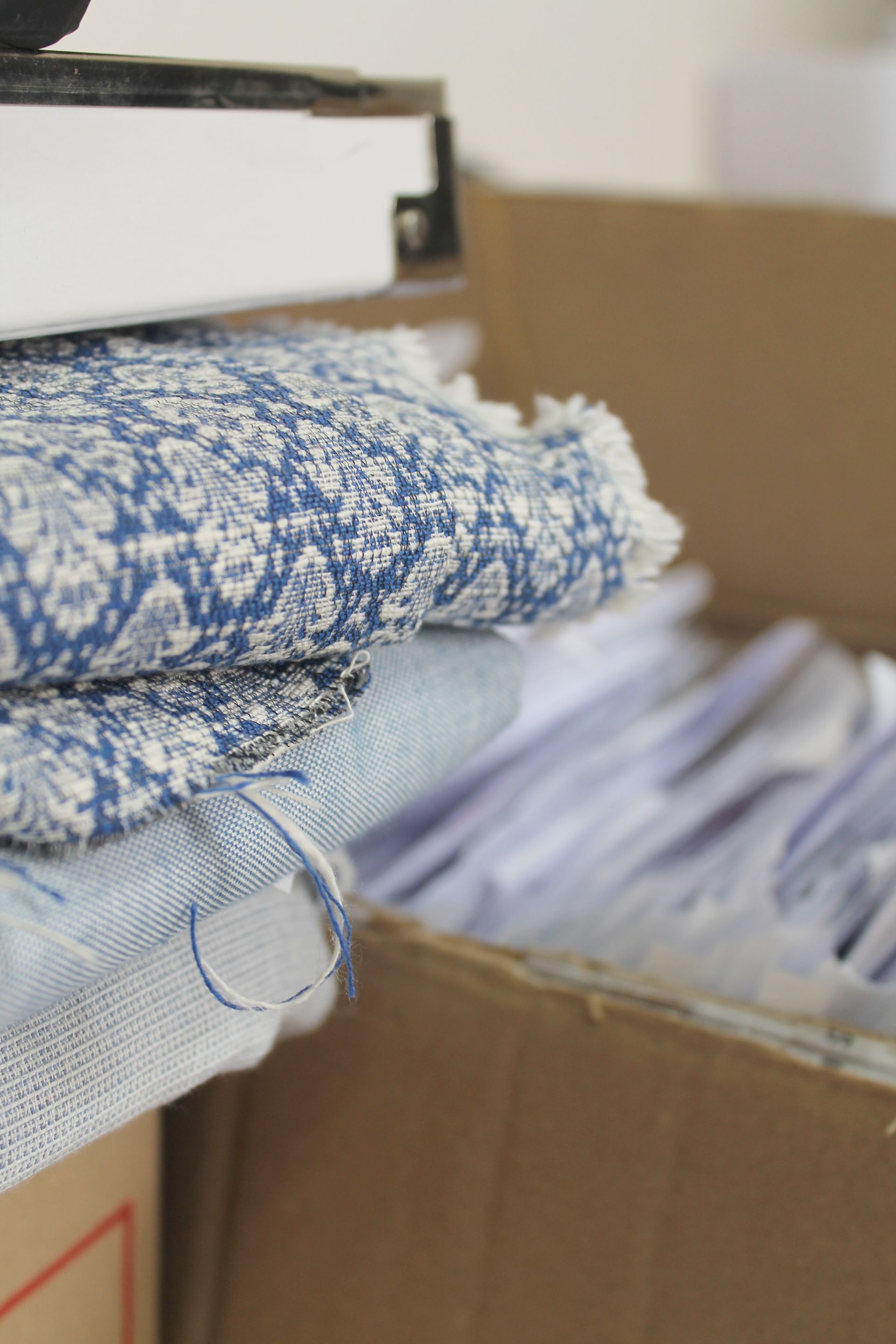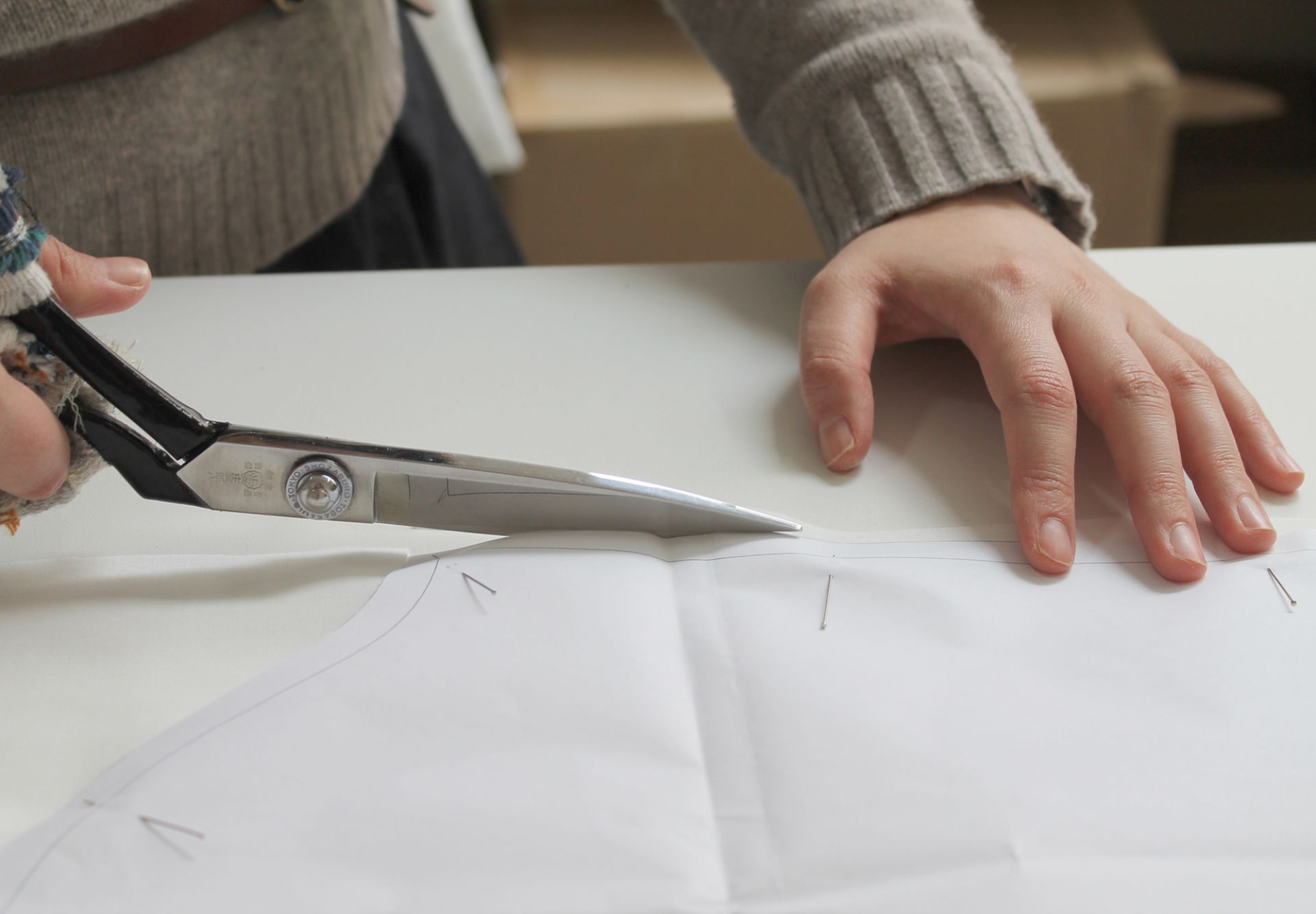 La suite du processus, ce sont les essayages pour déterminer s'il y a des retouches à faire sur les modèles. Lorsqu'ils sont validés, nos confectionneurs réalisent quelques exemplaires qui servent au shooting et à la présentation lors des salons.
Les prototypes du moment sont ceux de la saison printemps-été 2017, pour les voir en boutique, il vous faudra donc encore un peu de patience !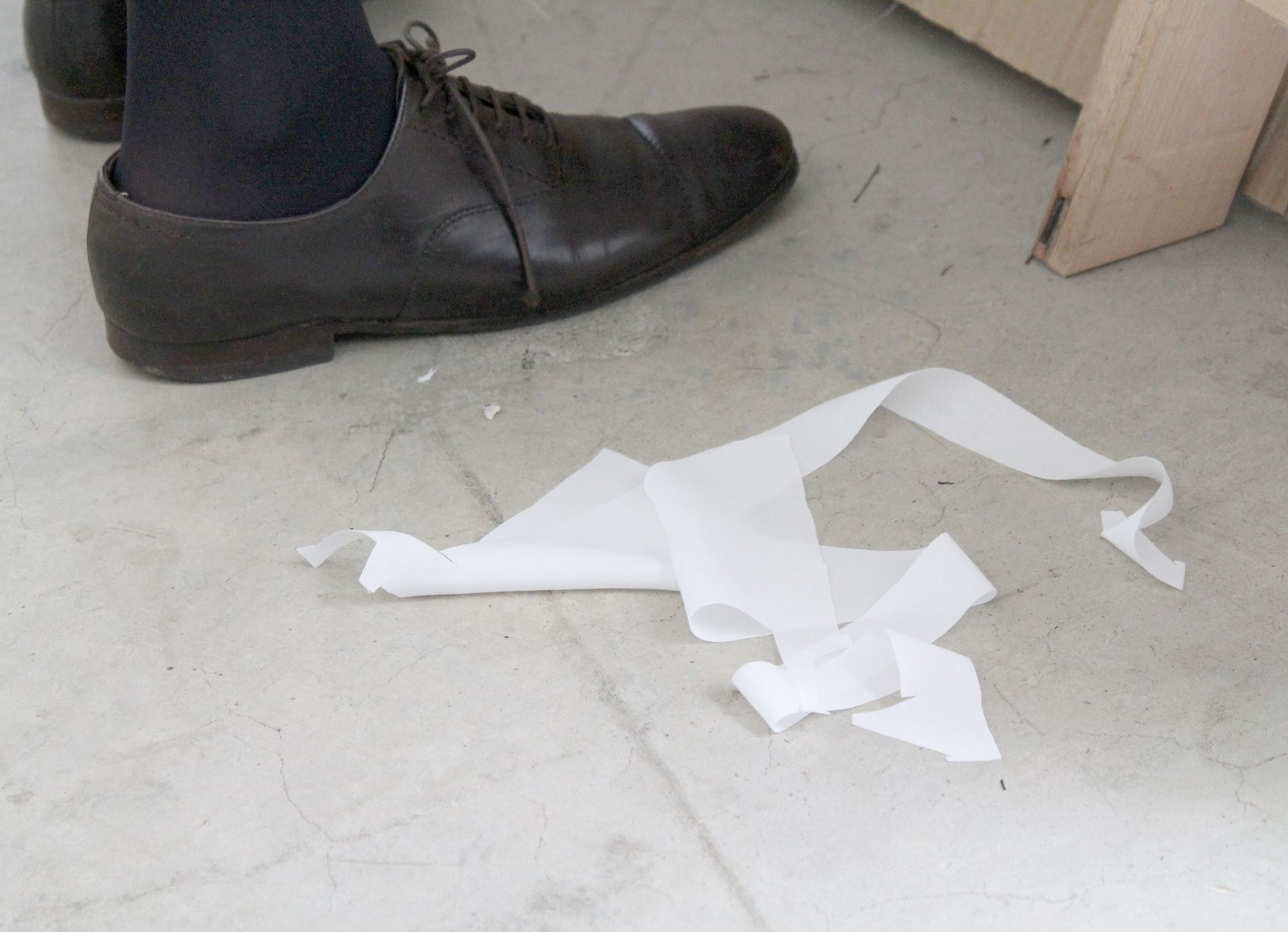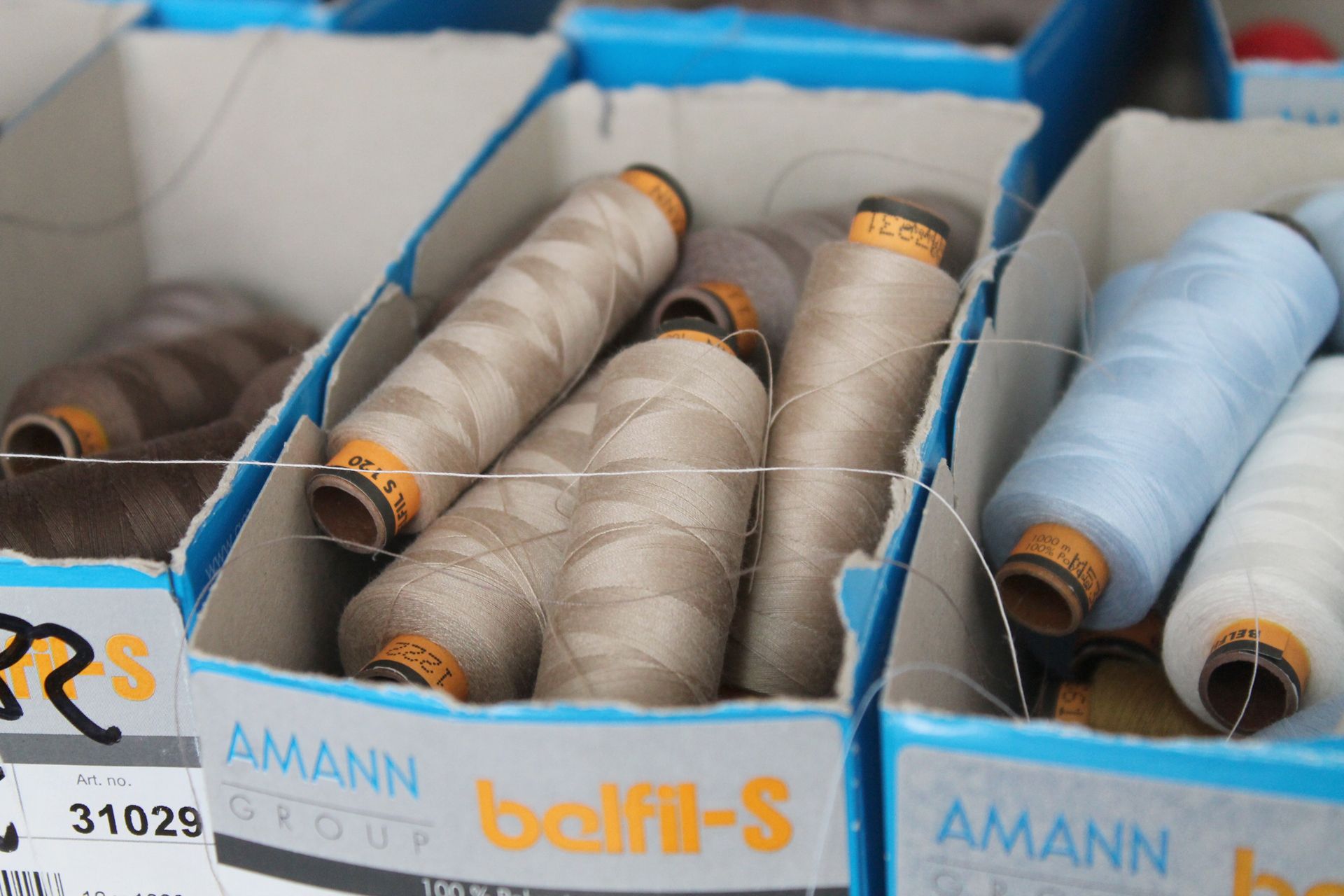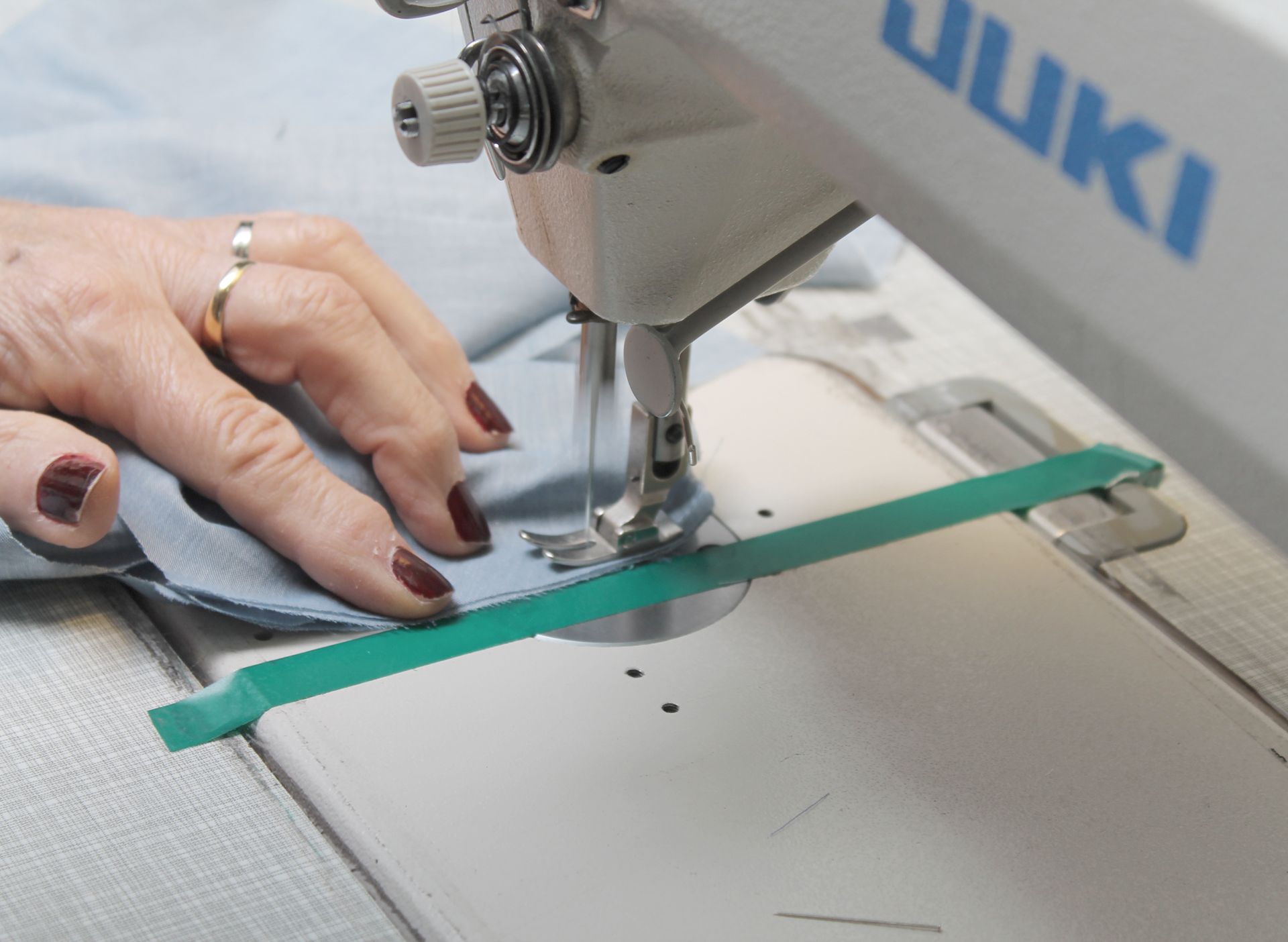 Tinsels' sewing shop
Welcome in Tinsels' sewing shop. Here we make the first prototypes for each collection. We prepared a few pictures for you to see closely what's happen here.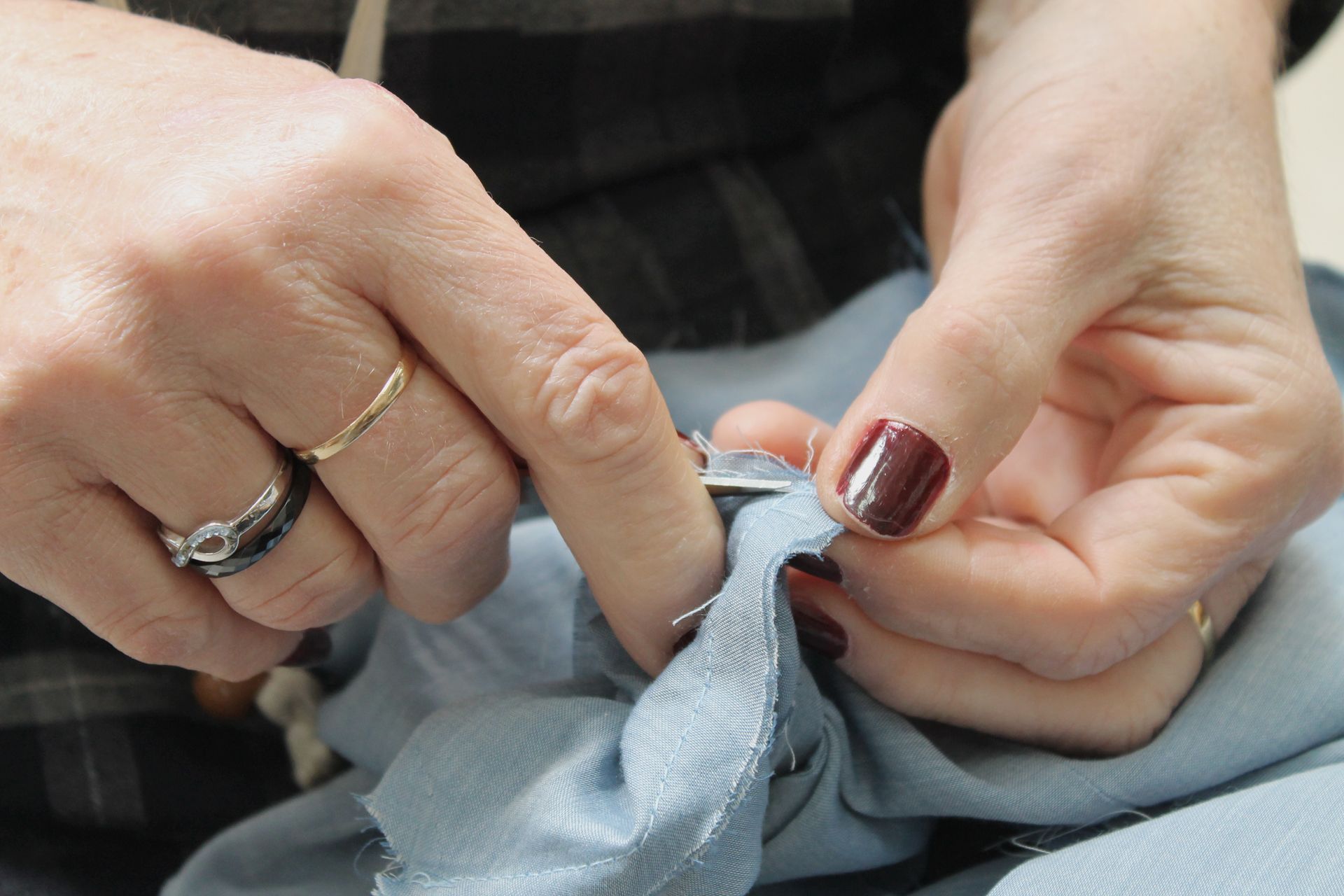 Twice a year and for nearly two months, our sewing shop, which is empty the rest of the year, comes back to life again.
The silence makes way for differents sounds : the radio accompanied by hummings, the rustling of fabrics, the jingling of pins, the snip of scissors, the soft throbbing of the sewing machine, the whistling of the iron, and, sometimes, a few words to know if this is the right fabric or the right way to do something.
This discret symphony is the fruit of labours of many hands. They bustle for the making of the prototypes : the paper patterns made by our pattern-maker are cut in fabric and then sewn.
The atmospher is very concentrated.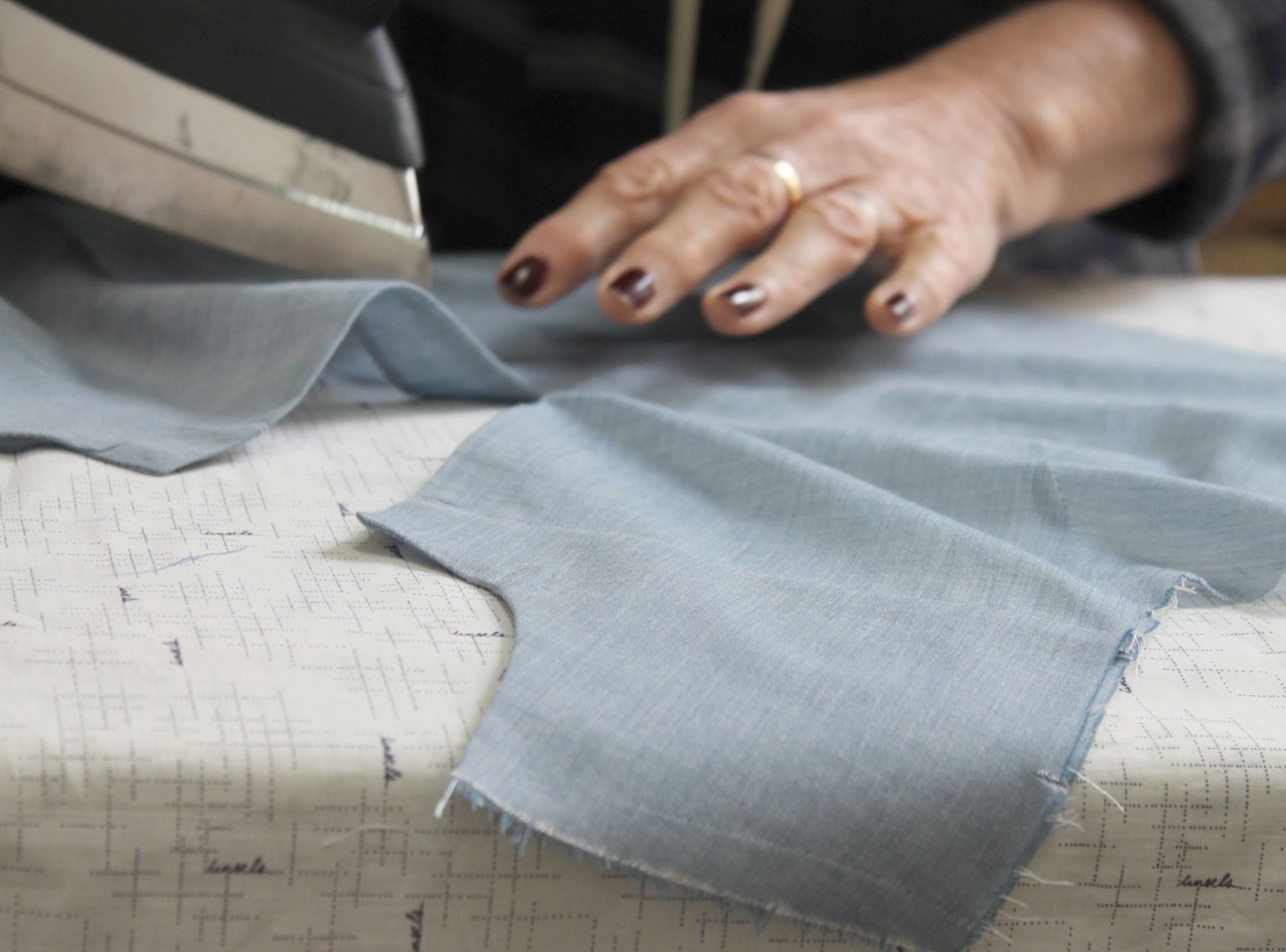 The attention is payed on saving fabric when cutting pieces of garments, and also on putting together the right side of pieces of fabric. (between the front and the back side, or the left and the rigth side, it's hard not to make miskakes, even for experienced sewer seamstress… Then the only option is to unstich and start again…)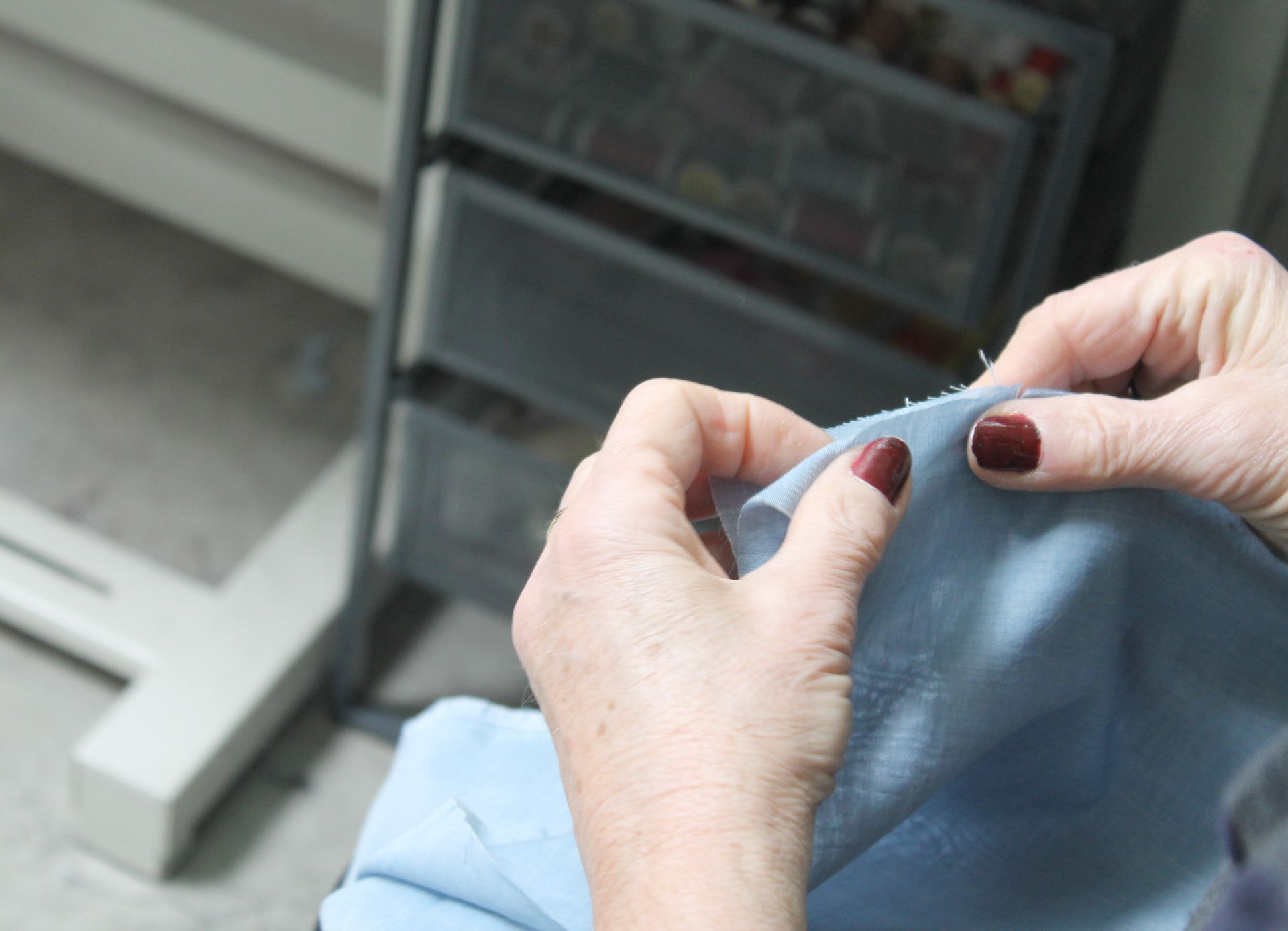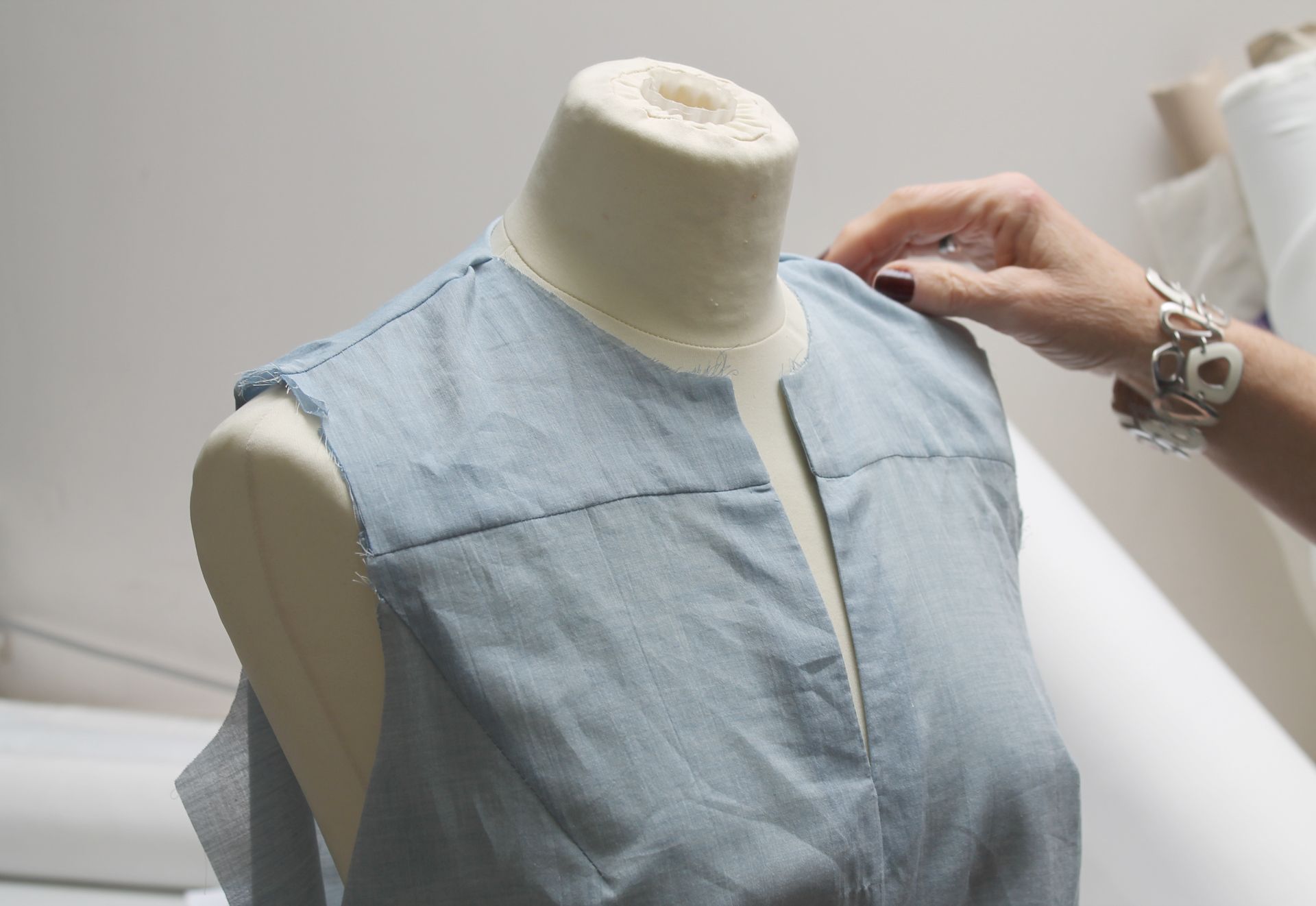 Little by little, fabrics is transformed in clothing, from 2D to 3D…
The next step is the fitting to determine if some clothes need any alterations. After validation, our manufacturers make a few sample of each garment for the photoshooting and the presentation of the collection during trade fairs.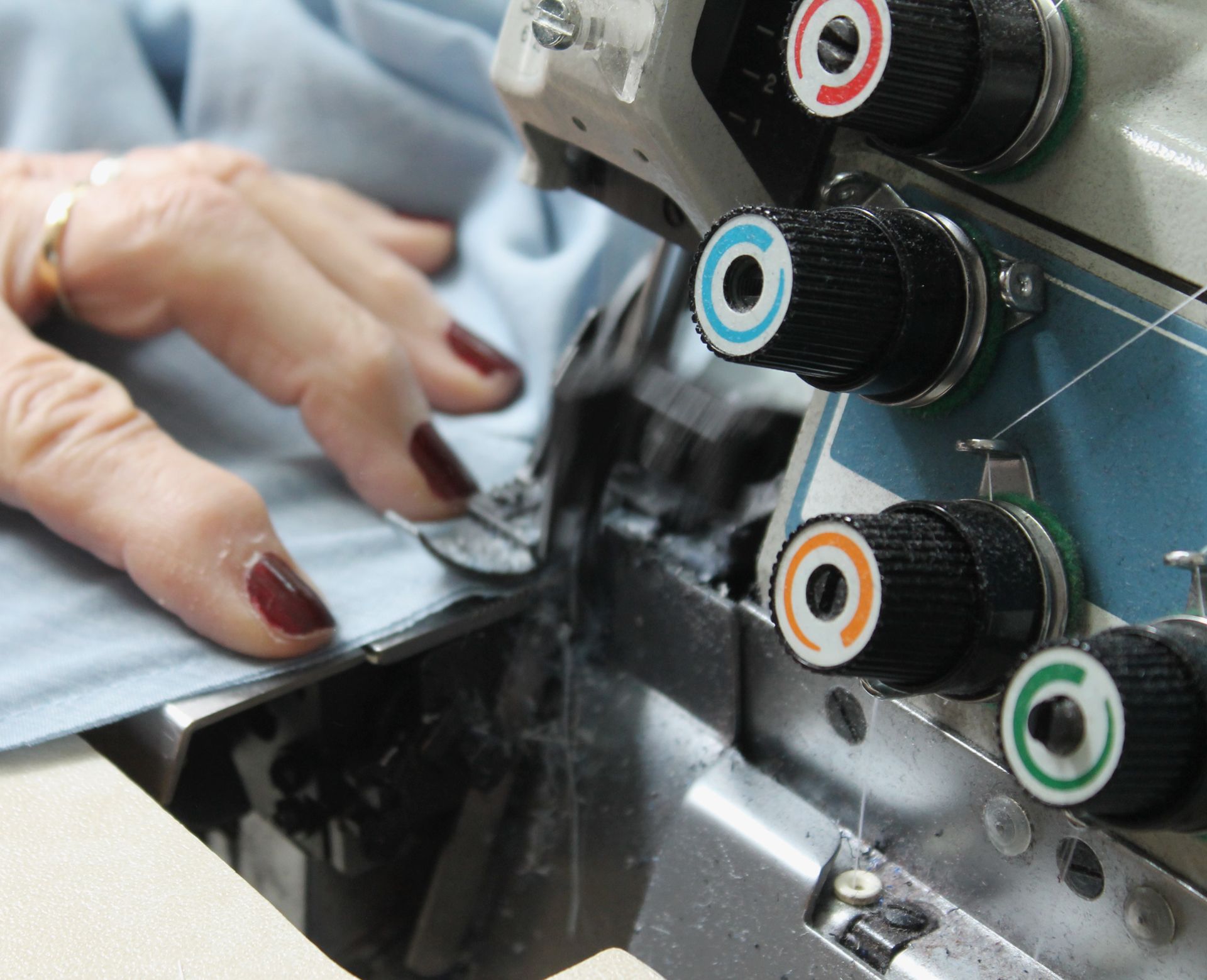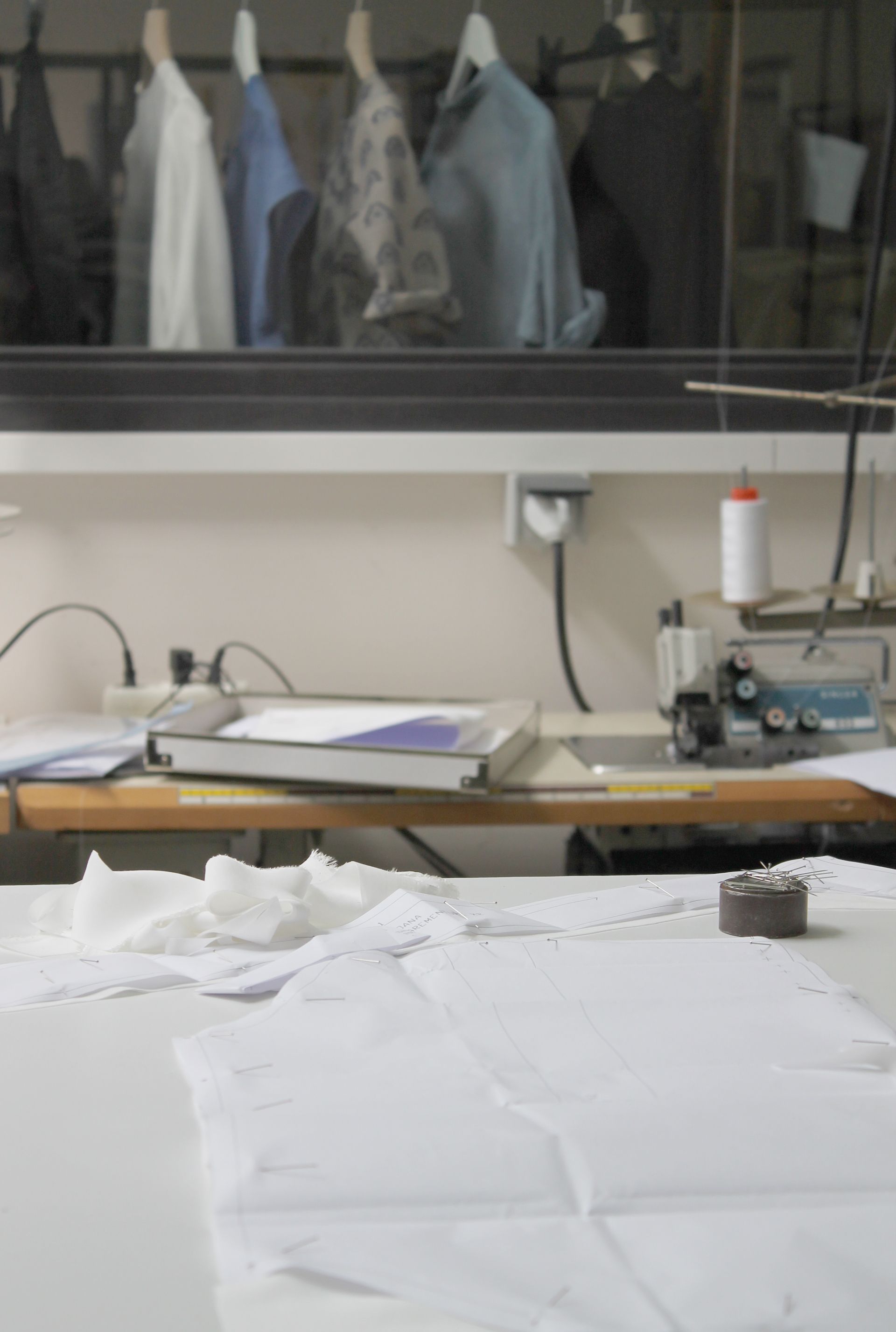 These prototypes are currently those of the next spring summer 2017 collection, so you need to be patient and wait until next spring to find them in stores!