Après nos vieux grimoires remplis d'archives textiles, on vous présente d'autres ouvrages, cette fois-ci plus contemporains. Rémi, designer de Tinsels, vous dévoile trois beaux livres issus de sa bibliothèque.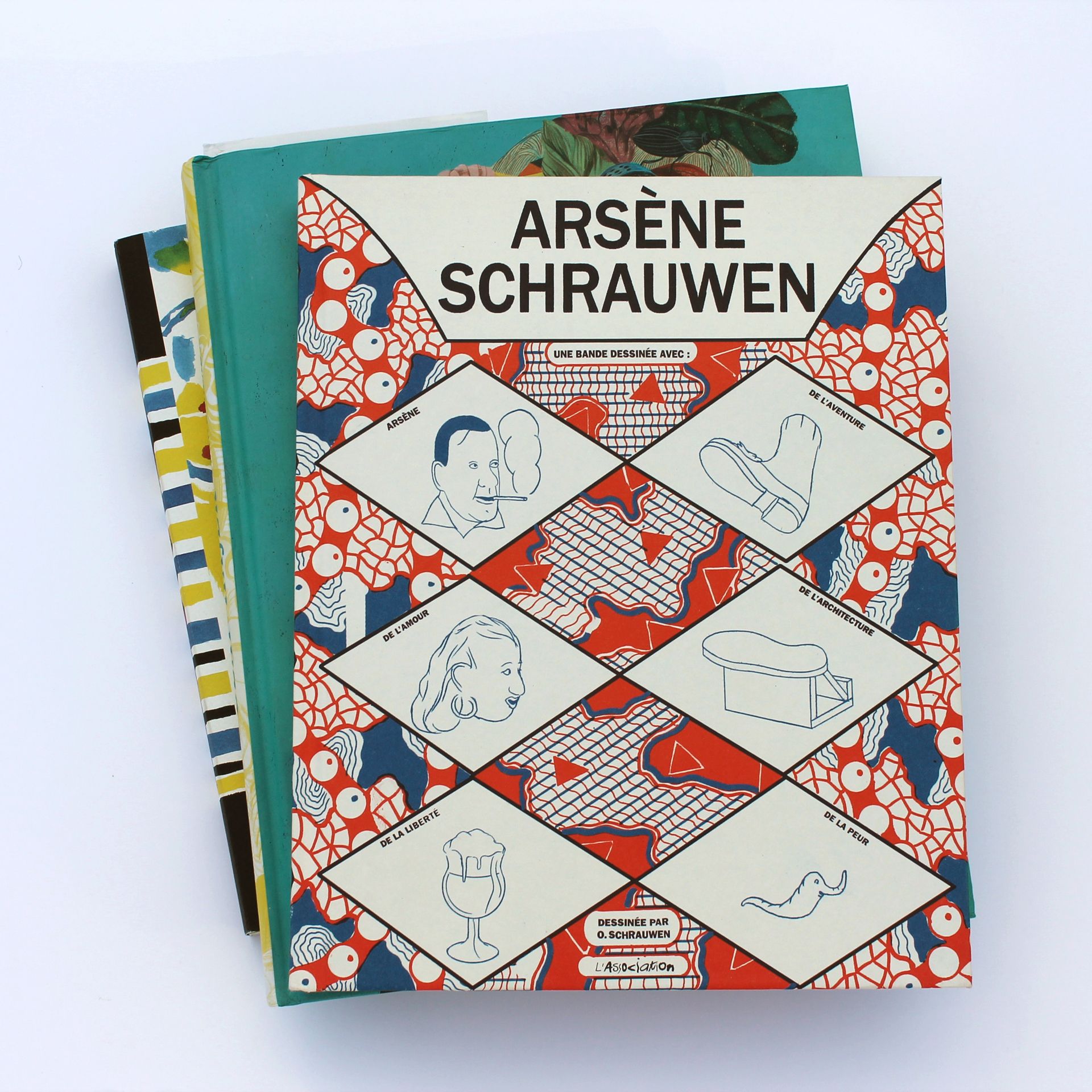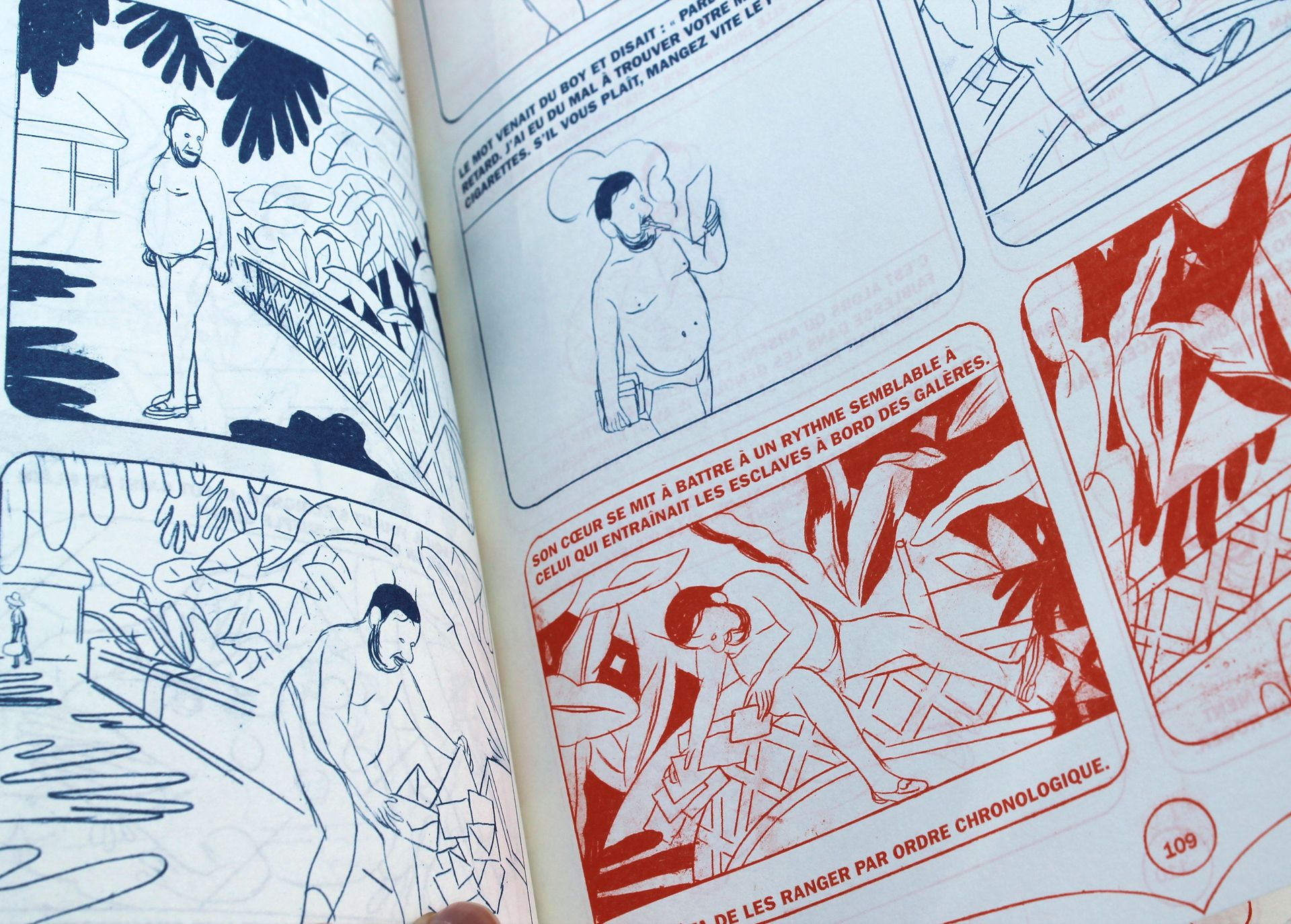 On commence par le premier, une BD intitulée Arsène Schrauwen dénichée lors d'un passage à Bordeaux dans une librairie un peu à la marge : La mauvaise réputation (19 rue des Argentiers).

Choisi au départ pour sa couverture graphique et ses illustrations au charme désuet en bleu et rouge, pour ce qui est du récit, Rémi vous prévient :
« c'est complètement loufoque ! »
L'auteur Olivier Schrauwen met en mots et en images une biographie fantasmée du voyage au Congo de son grand-père Arsène en 1947. Les aventures d'Arsène y sont contées à travers ses propres yeux et on se rend compte qu'il est un peu à côté de la plaque, voire carrément dans son monde… Sinon, ne soyez pas surpris, c'est un BD pour adultes (oubliez-la pour le cadeau d'anniversaire votre neveu…).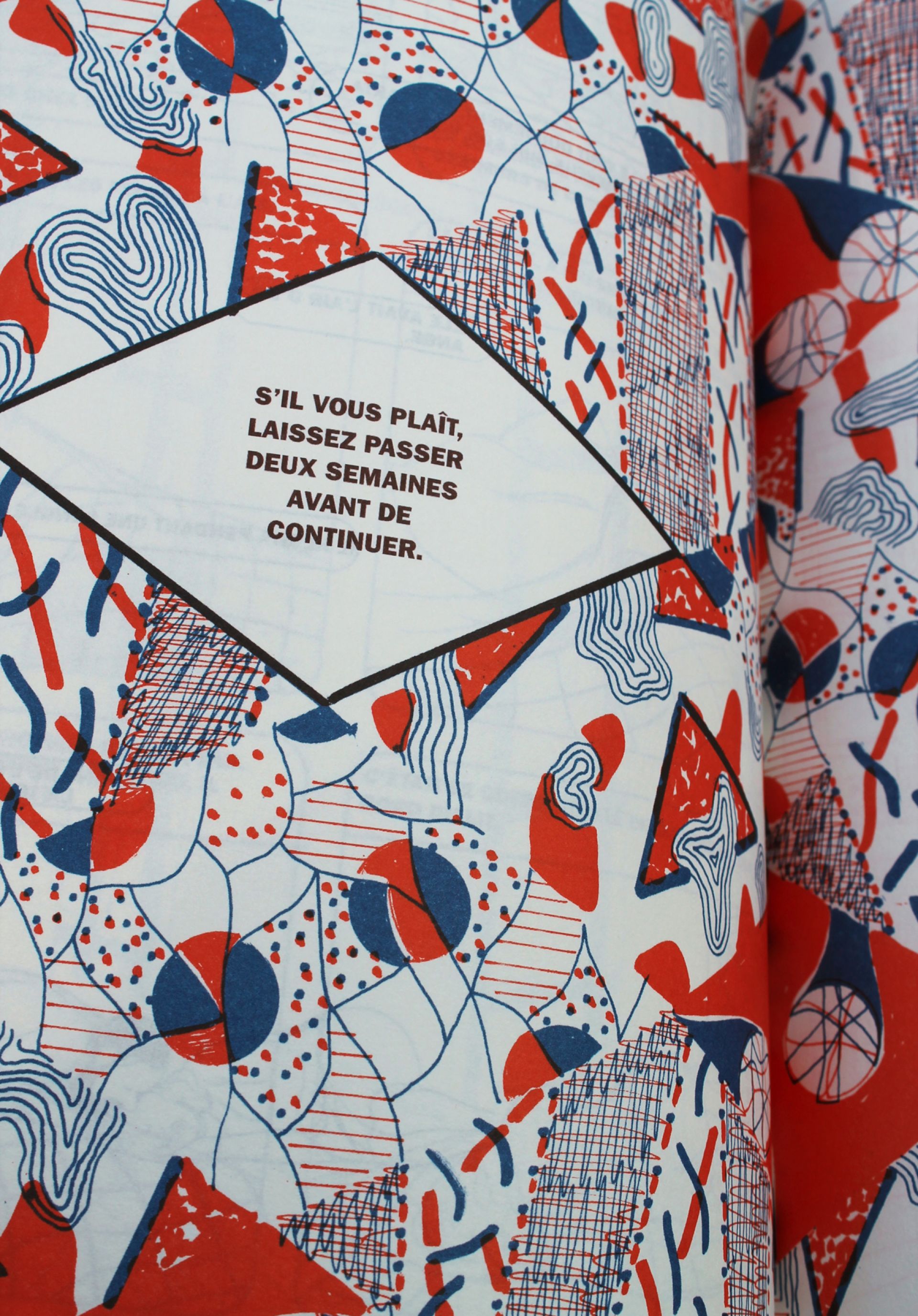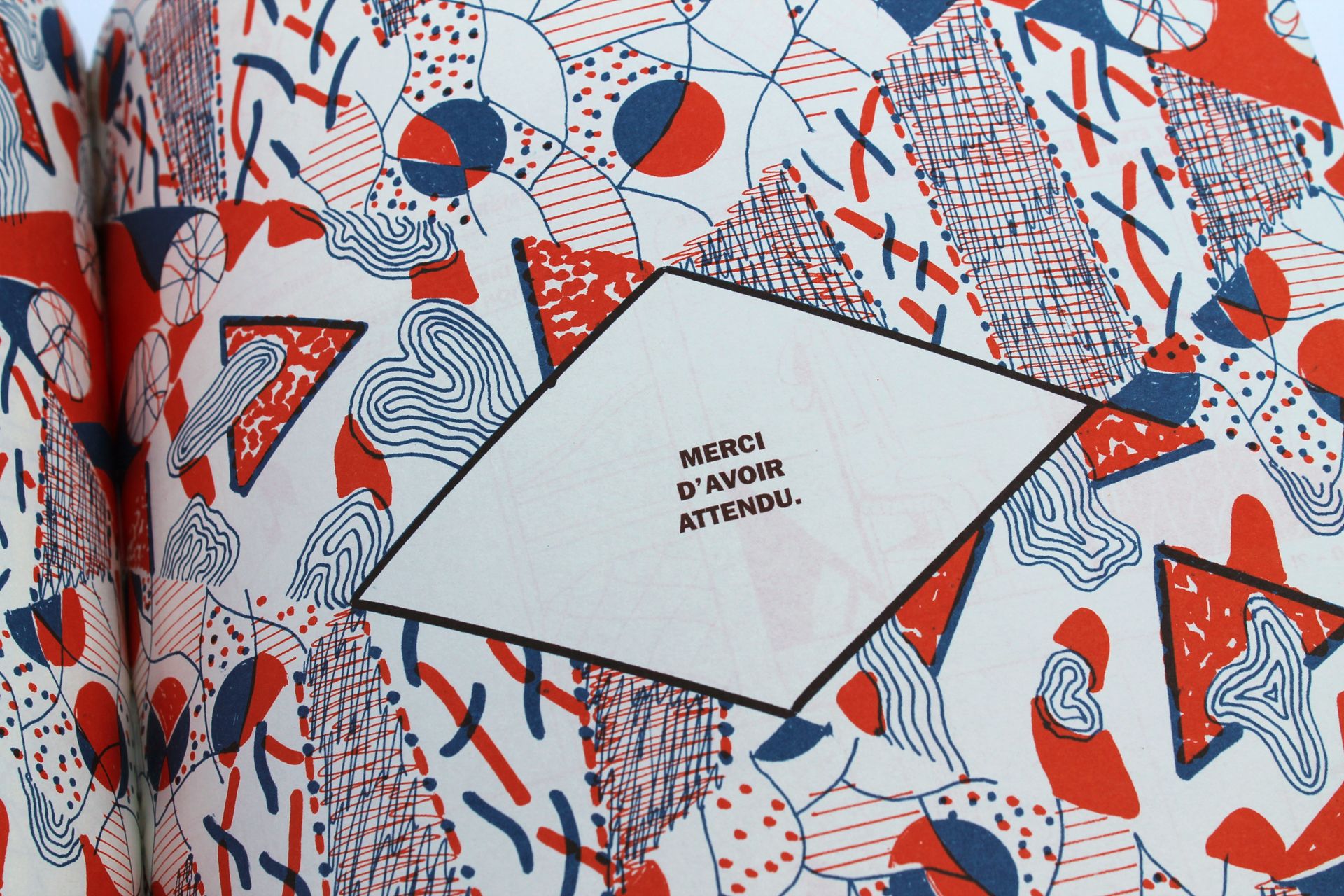 Les pages surprenantes : au départ dans une première version en trois tomes, l'auteur a intégré une double-page invitant ses lecteurs à attendre avant de poursuivre leur lecture. (autant vous dire qu'on n'a pas résisté à l'attente…)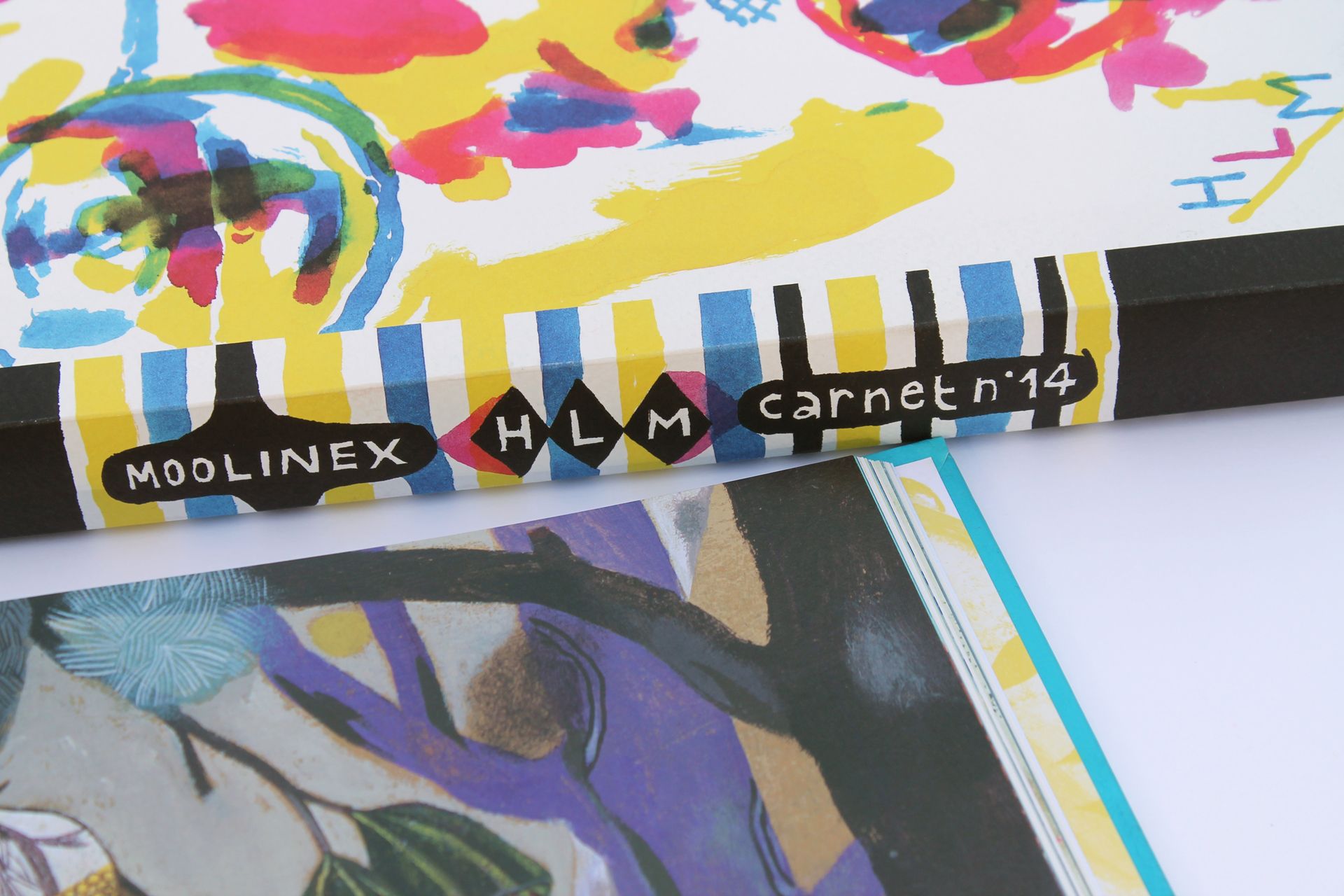 Les deux autres ouvrages sont des livres d'art présentant des œuvres d'illustrateurs.

Rémi tient beaucoup à HLM, de Moolinex, qui lui a été offert par une amie. Le style de cet artiste est fort en contrastes. D'un côté, les codes de l'enfance avec le choix des feutres et des crayons de couleur, le côté naïf, et les références aux jeux et jouets. De l'autre, quelque chose de beaucoup plus trash qui s'exprime dans une sorte de « je m'en-foutisme » revendiqué, avec des références à la violence et à la mort, et des messages qui jouent avec la provocation (exemple : « j'aime les gens morts »).
Bref, comme l'annonce justement Benoît Decron sur la deuxième de couverture, on peut décrire HLM comme
« une sorte de bric-à-brac furieux ».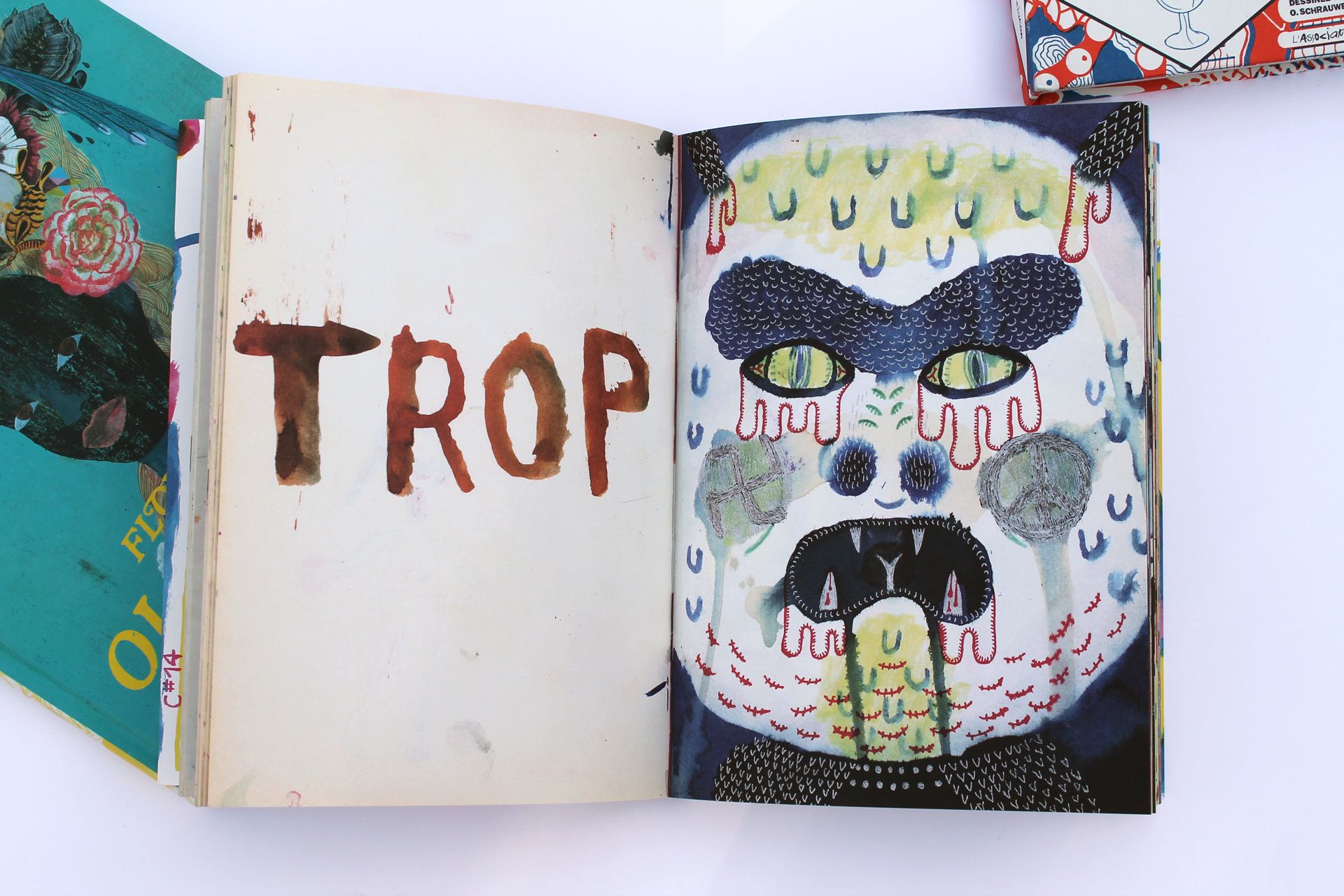 La saisissante série de monstres qui nous a tapé dans l'œil.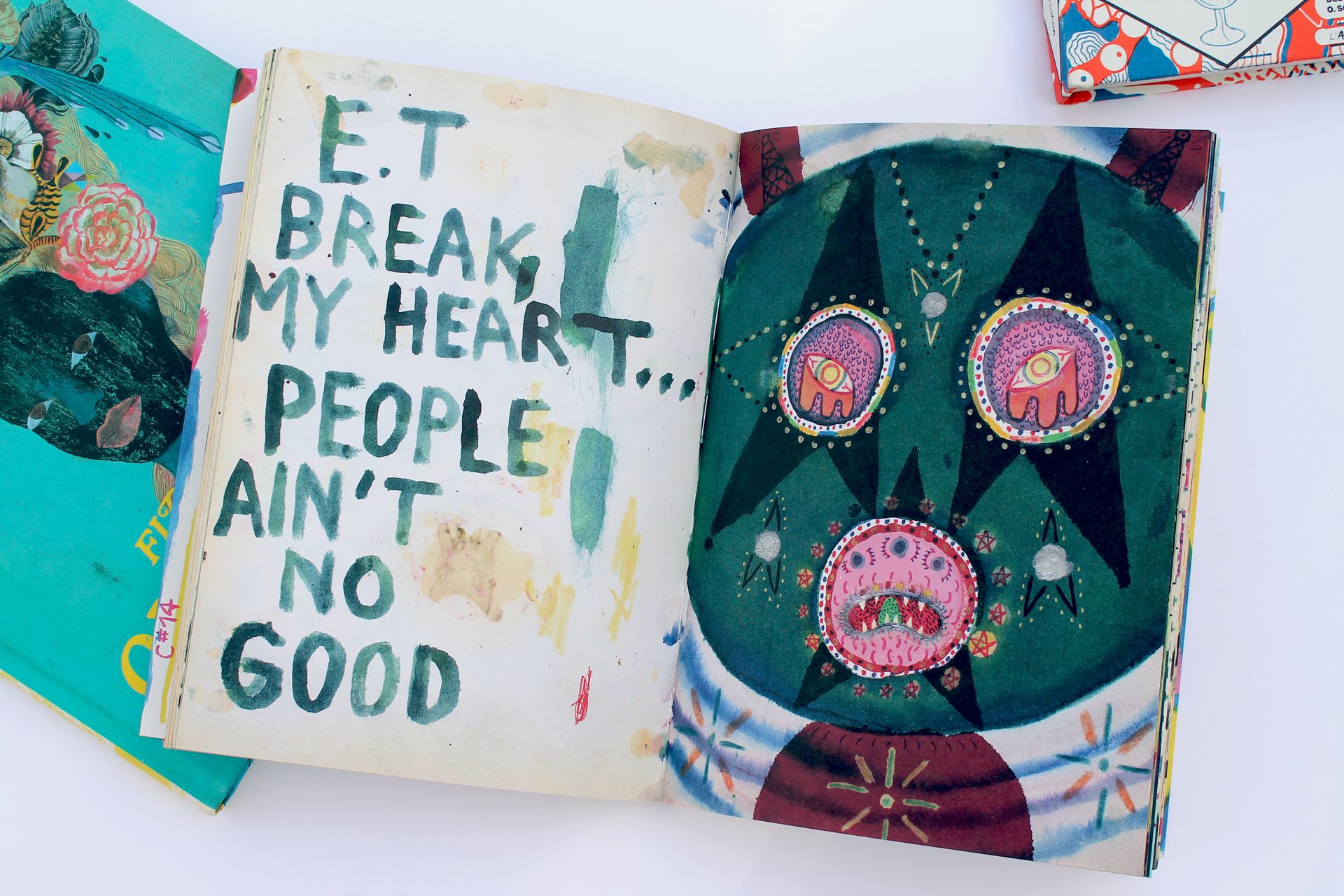 On termine sur une note fleurie avec Flowerhead, un album qui présente les illustrations d'Olaf Hajek. Ce qui fait le charme de ses illustrations, c'est son utilisation expressive de la peinture et de la couleur. Cet artiste et illustrateur tire son inspiration de l'univers des contes, et peint de nombreux personnages en intégrant des éléments floraux et animaux, le tout dans une ambiance surréaliste.
Un livre qui se feuillette en prenant son temps, pour déceler les petits détails dans chacune des illustrations.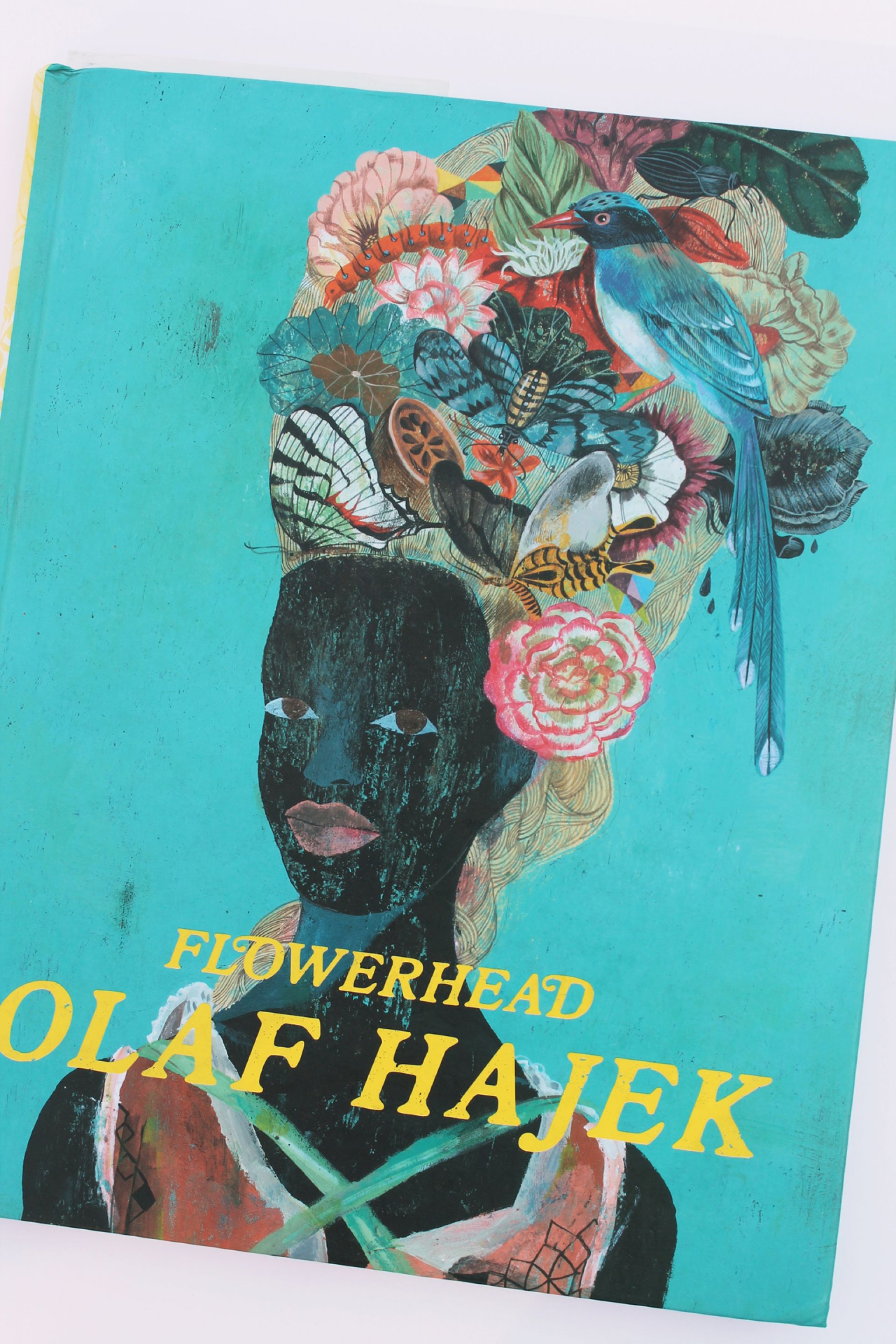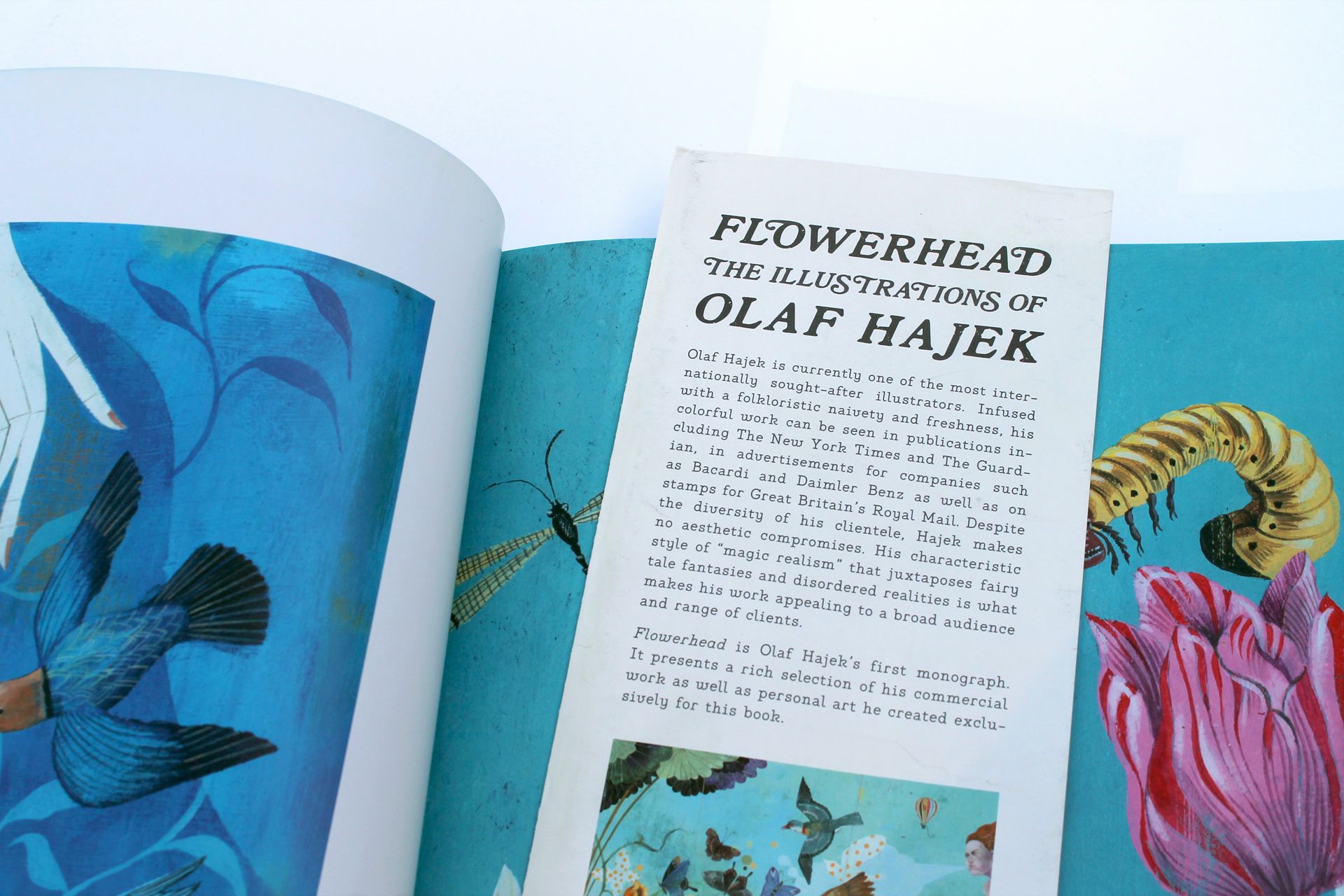 Illustrated books
After our old archives' books, we now present you some other beautiful books, but this time they are contemporary. Rémi, designer of Tinsels, shares with you a few books from his collection.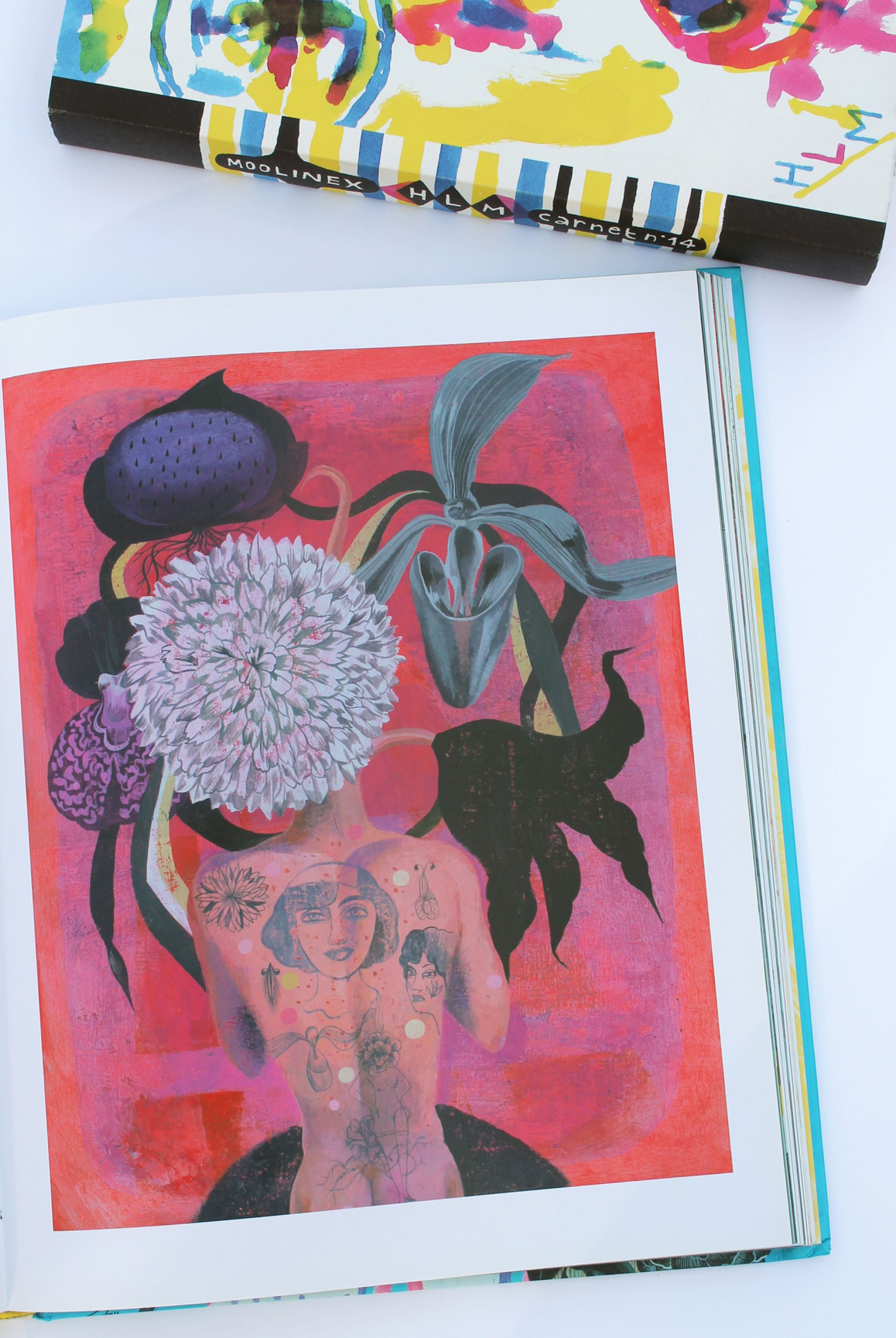 Let's start with the first one, a graphic novel called Arsène Schrauwen. Rémi found it in a uncommun bookshop while passing through the city of Bordeaux (La mauvaise réputation, 19 rue des Argentiers).

At first chosen for his graphical cover and charming old-fashioned illustrations in blue and red, Rémi was surprised by the story and warns you :

« It's completely zany ! »

The author Olivier Schrauwen tells the fantacised biography of his grand-father Arsène and more specifically the episode of his travel to Congo in 1947. The advendture is told through Arsène's eyes, and gradualy we understand that Arsène is a bit wise of the mark, or may even be living in his own dreamworld… Don't be surprised, this an adult comic book (simply forget about it as a present for your nethew's birthday…)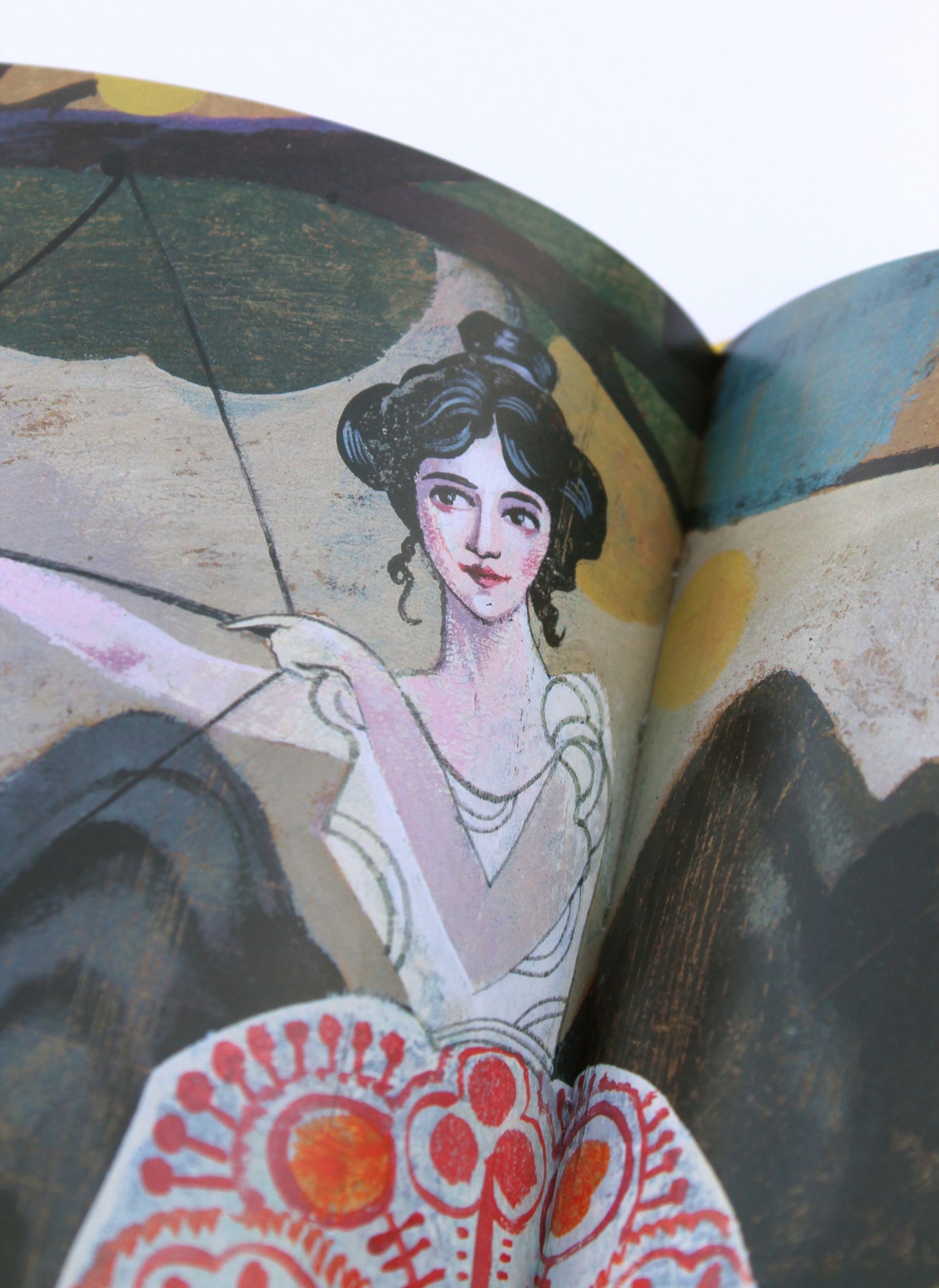 The most surprising pages : at first, the author planned a series of three tomes, so he included a double-page spread inviting readers to wait before going on. (let's just say that we couldn't resist…)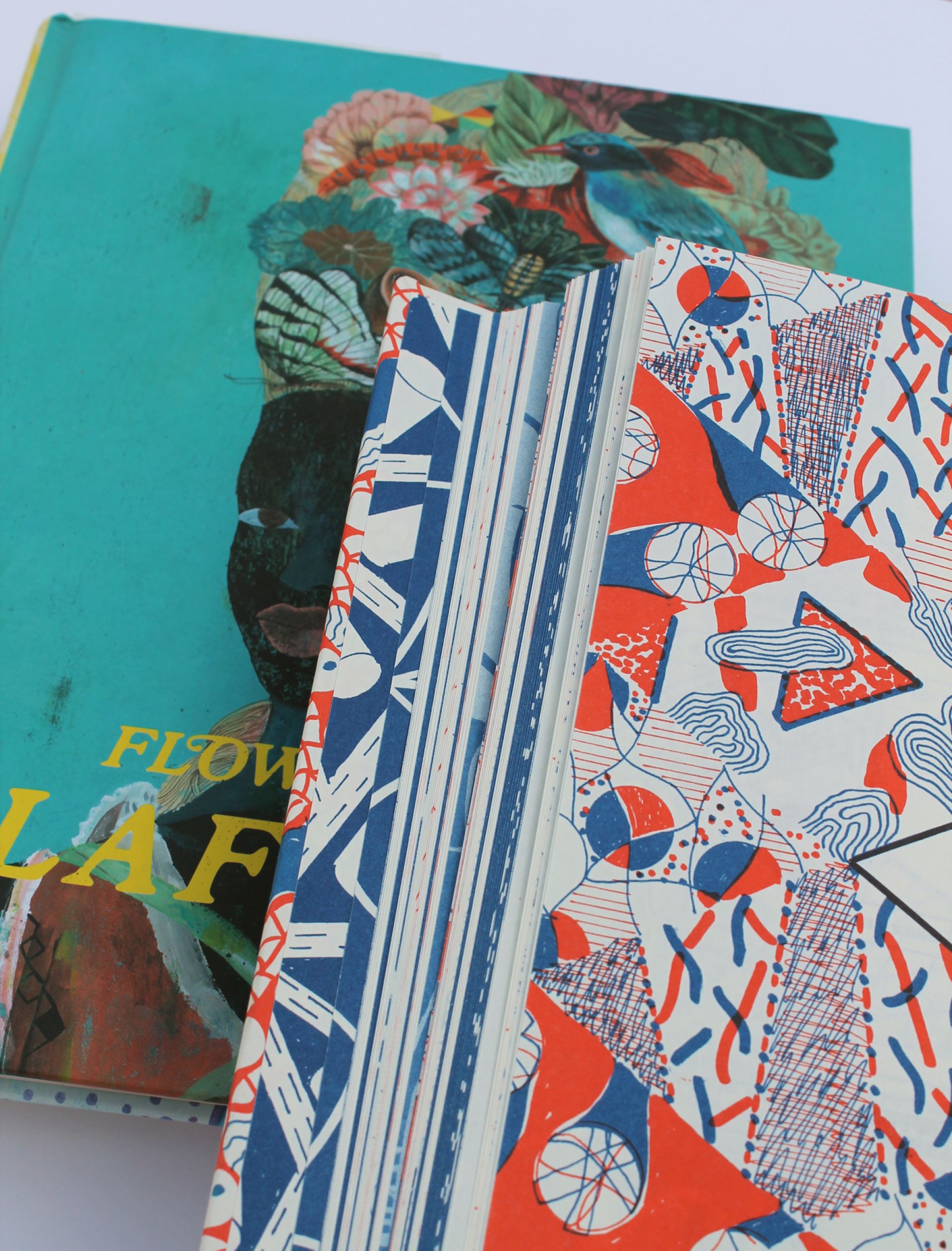 The two others books are art books from illustrators.

As it is a gift from a friend, Rémi is very attached to HLM by Moolinex. This illustrator's style makes light of contrasts. On one hand, he gets inspired by childness, using naively felt pens and coloured pencil, and refering to games and plays. But on the other hand, this childness inspiration is mixed with trash culture : there is in his drawings a claimed « couldn't-give-a-damn » approach, with references to violence and death, and provocatives hand-writen messages (as an example : « I like dead people »).
In short, as rightly announced by Benoît Decron on the inside front cover, this book is
« a kind of furious jumble ».
Above are some pictures of the striking monsters series that have caught our eyes.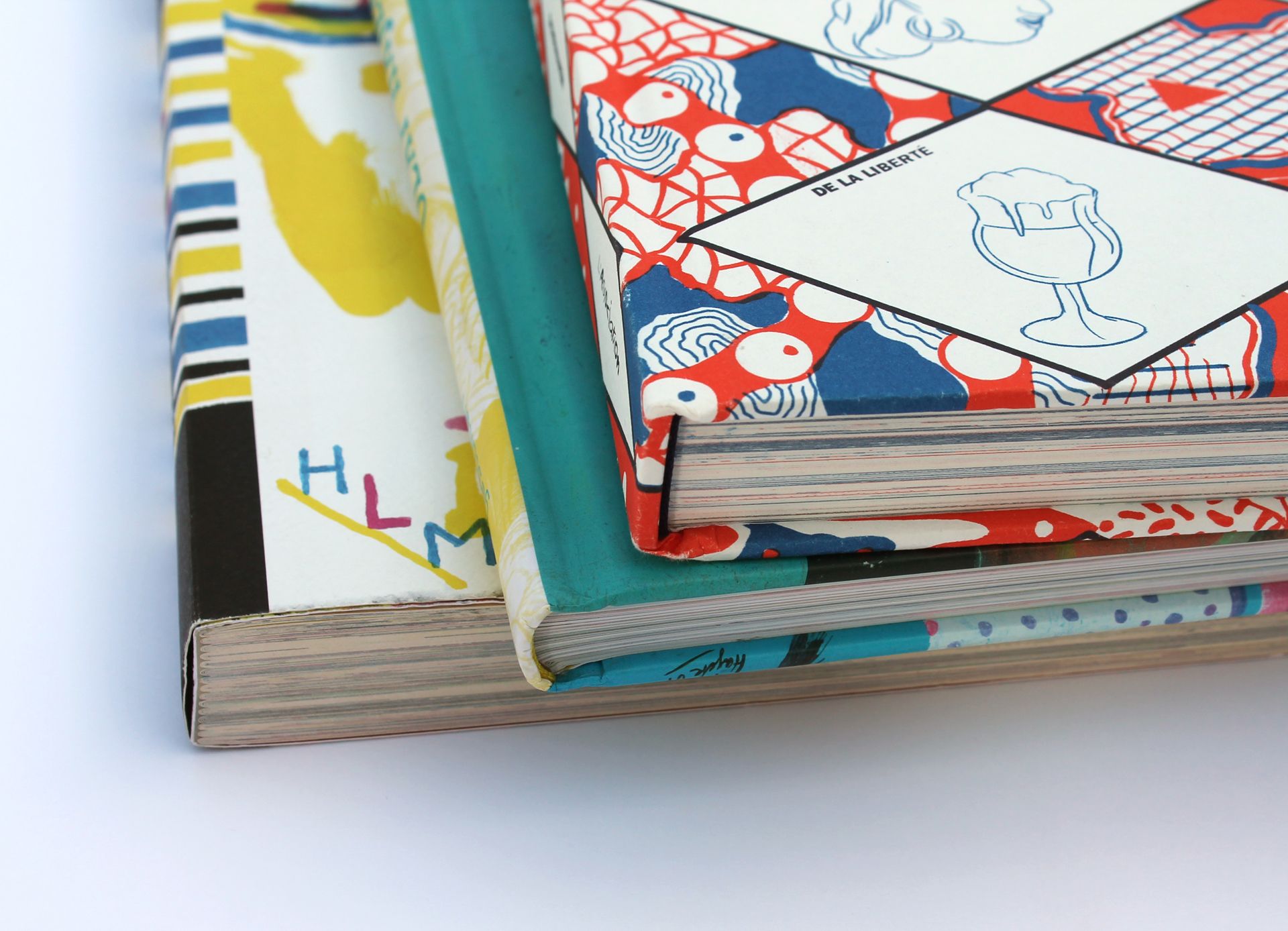 This little review end on a flowered note with Flowerhead by Olaf Hajek. The charms of his illustrations comes from the expressive use of paint and colours. This artist and illustrator draws inspiration from fairy tales : he often adds inclusions of floral and animal elements to his characters, which bring a surrealistic mood to his works.
This is the kind of book that needs time to get leafed in order to discover all the small details in each of the illustrations.