Tinsels vous fait découvrir quelques-unes de ses archives d'échantillons textiles, qui sont de beaux exemples de l'âge d'or des soieries lyonnaises. Ce sont de véritables trésors de famille issus du grand-père de Julien, co-fondateur de Tinsels.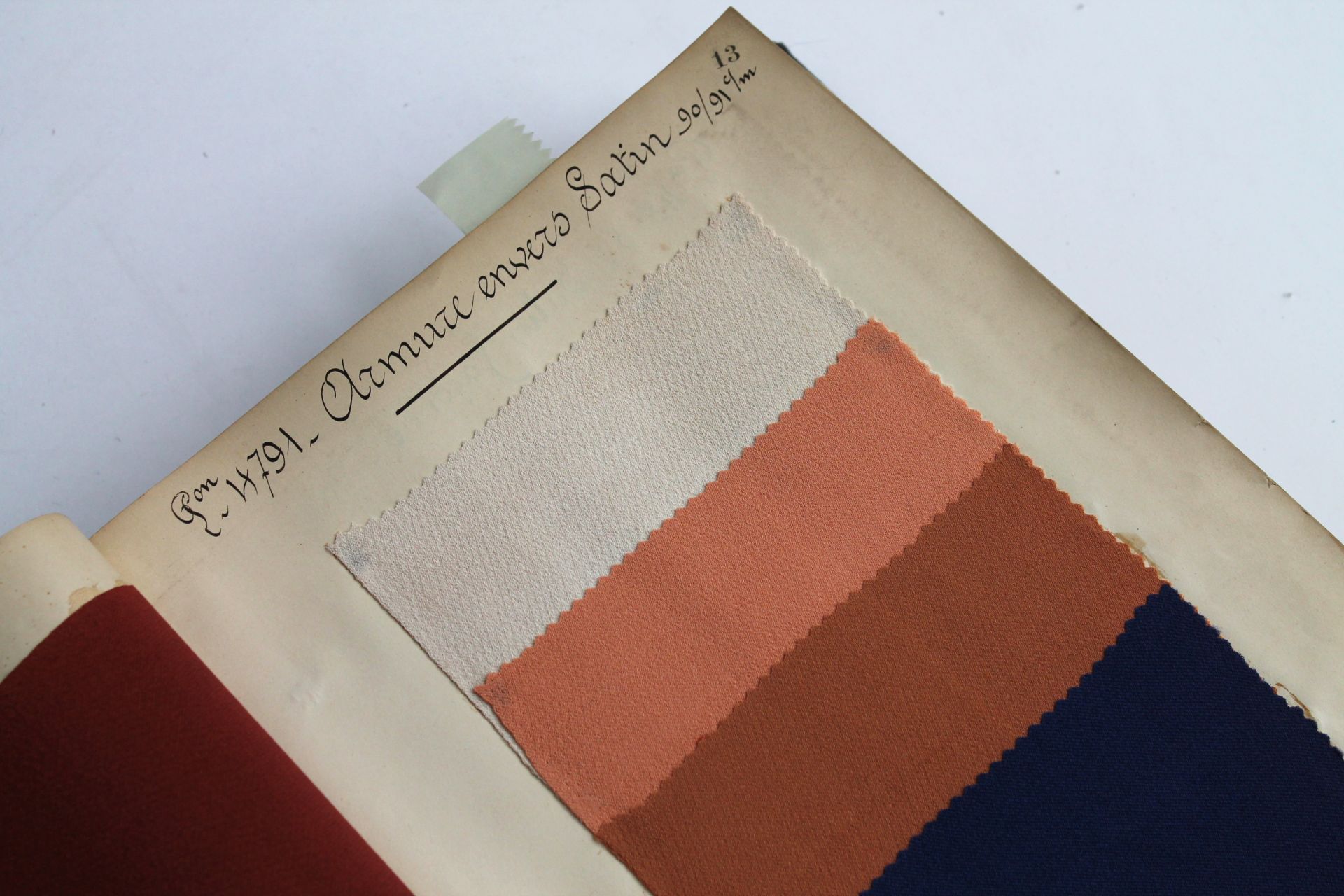 « Certains de ces carnets datent pour les plus vieux de la fin du XIXème siècle. »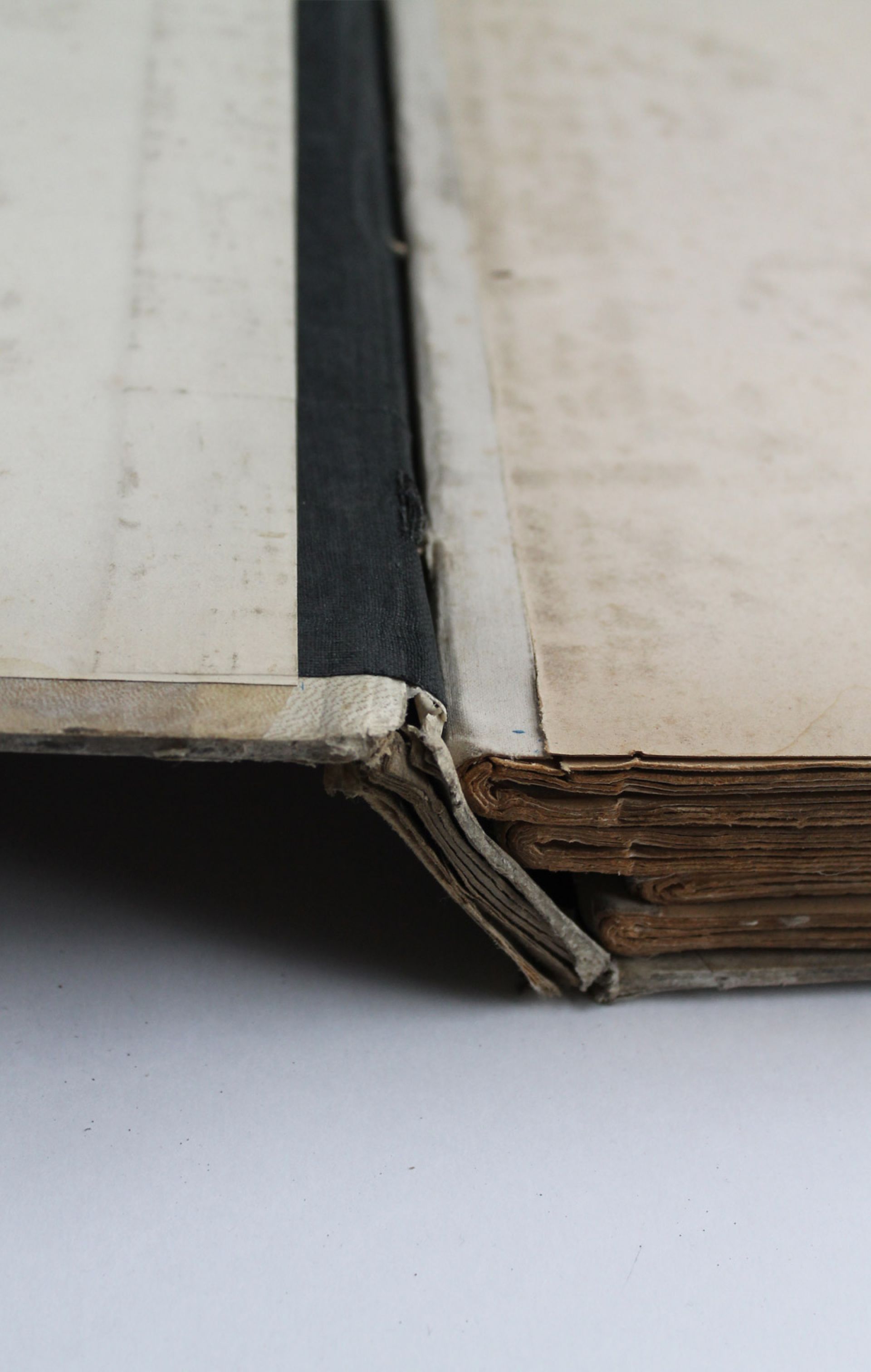 Rémi, designer de Tinsels, s'est d'ailleurs inspiré de certains des dessins pour créer des motifs propres à une ligne « archive » dans la collection automne-hiver précédente.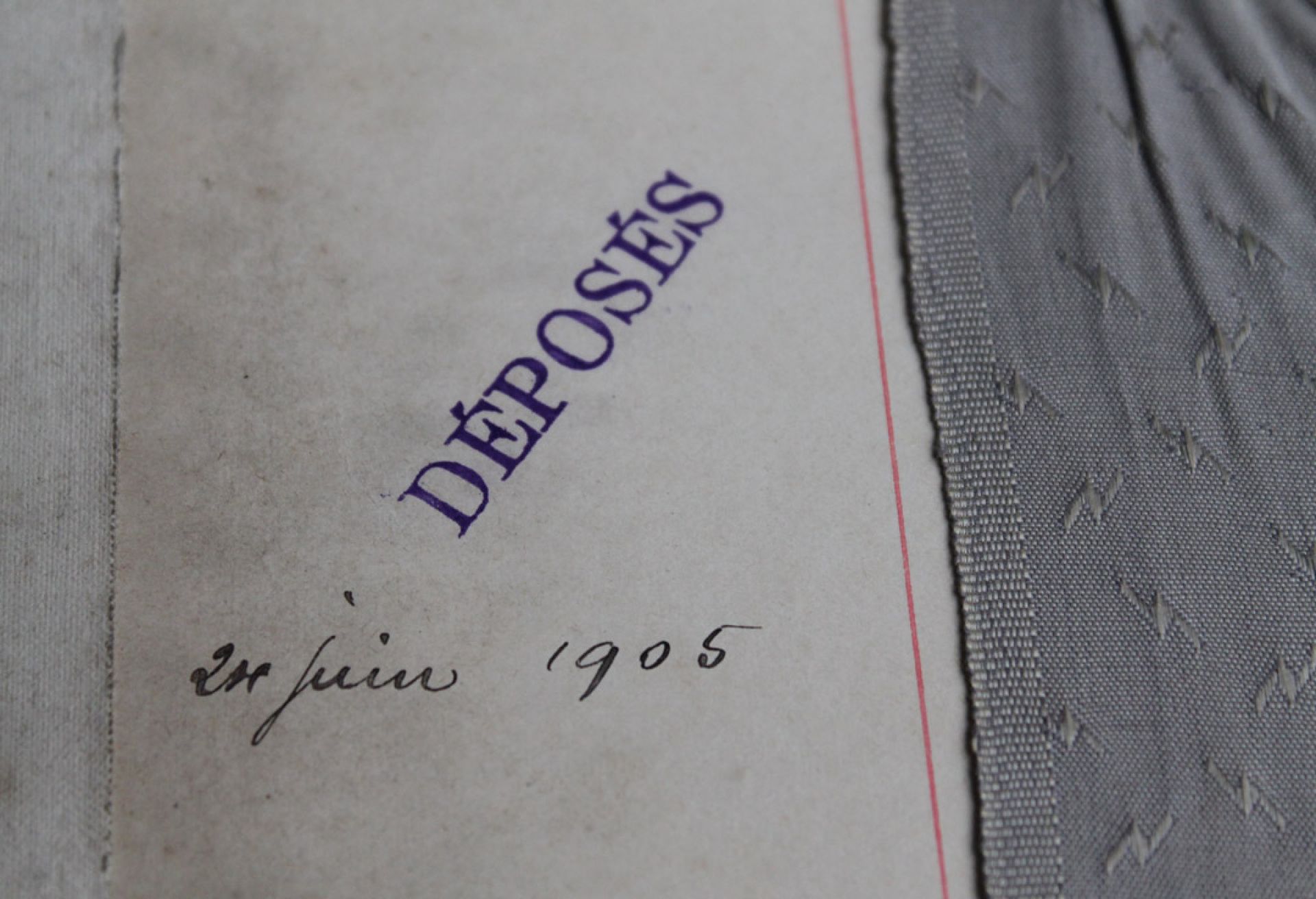 Ce qui inspire Rémi : « Le raffinement des couleurs et la modernité de certains graphismes. »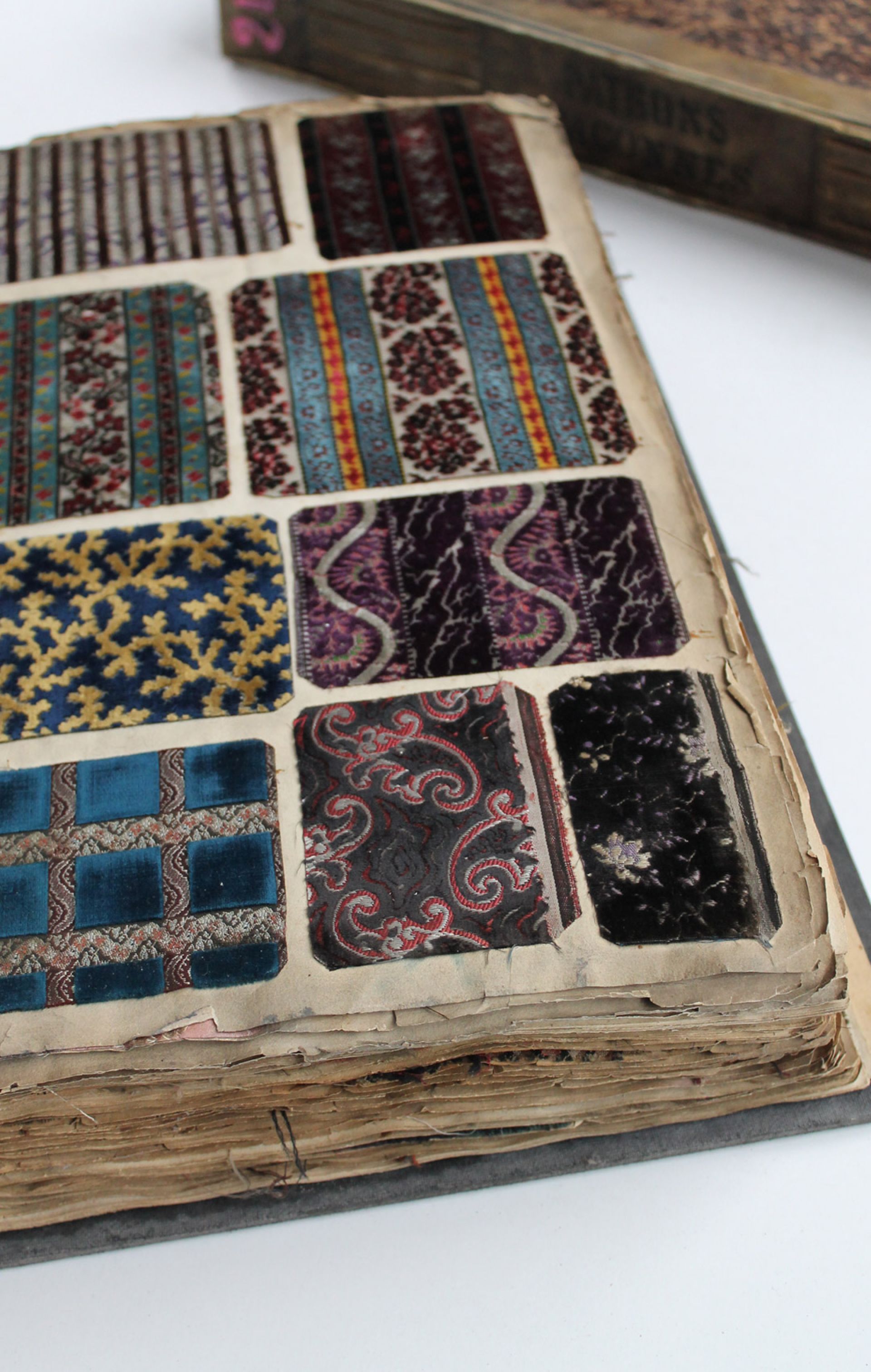 Certaines des techniques employées pour fabriquer ces tissus ne sont plus utilisées de nos jours, ou du moins plus en France.
Ces étoffes étaient de simples soieries, qui certes n'étaient pas à la portée de toutes les bourses, mais elles n'étaient pour autant pas destinées à la haute-couture.
Au regard de ce qui se fait aujourd'hui, elles ont un côté très précieux et exceptionnel qu'elles n'avaient pas à l'époque.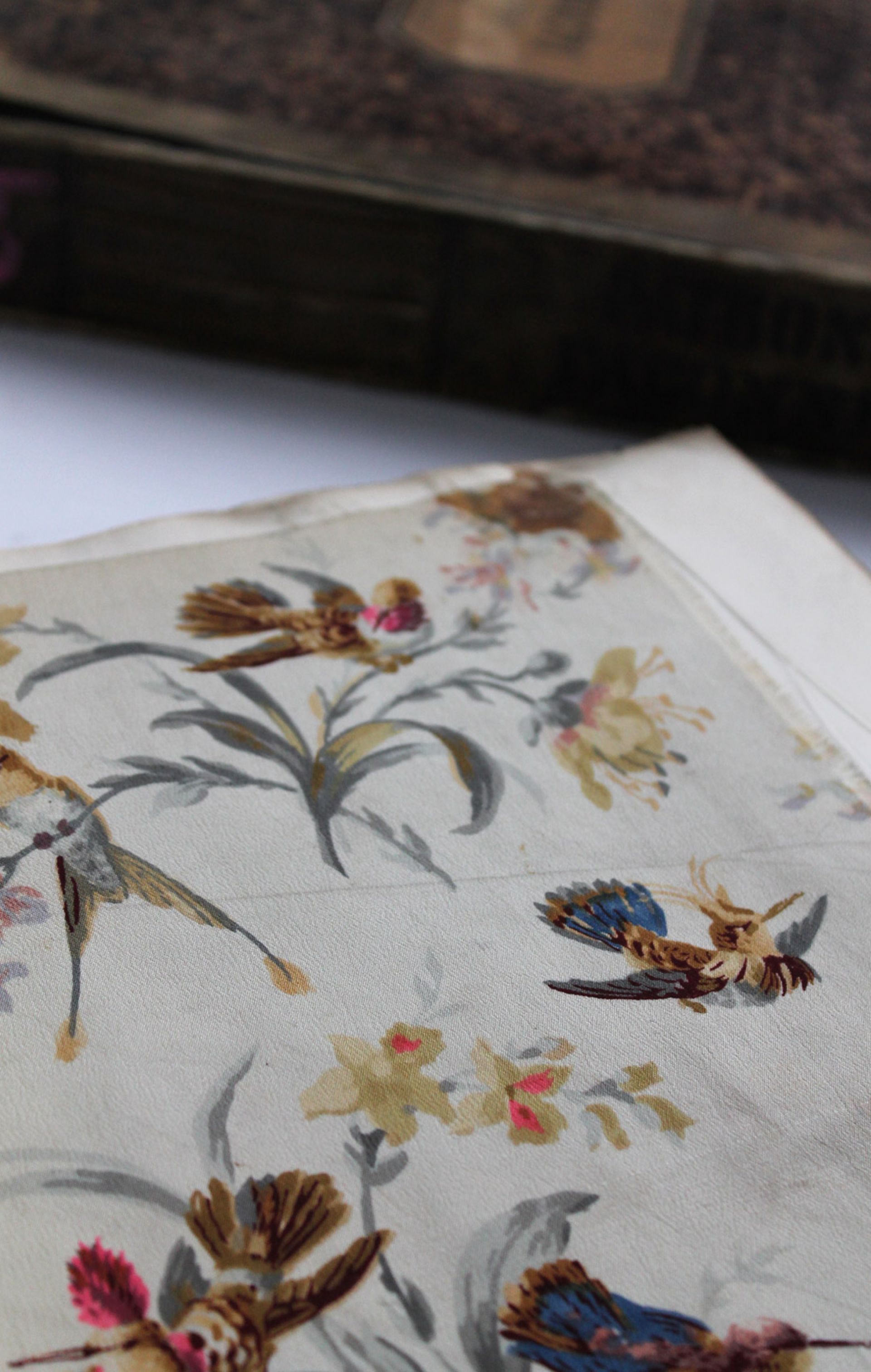 « On peut perdre complètement la notion du temps en les feuilletant. »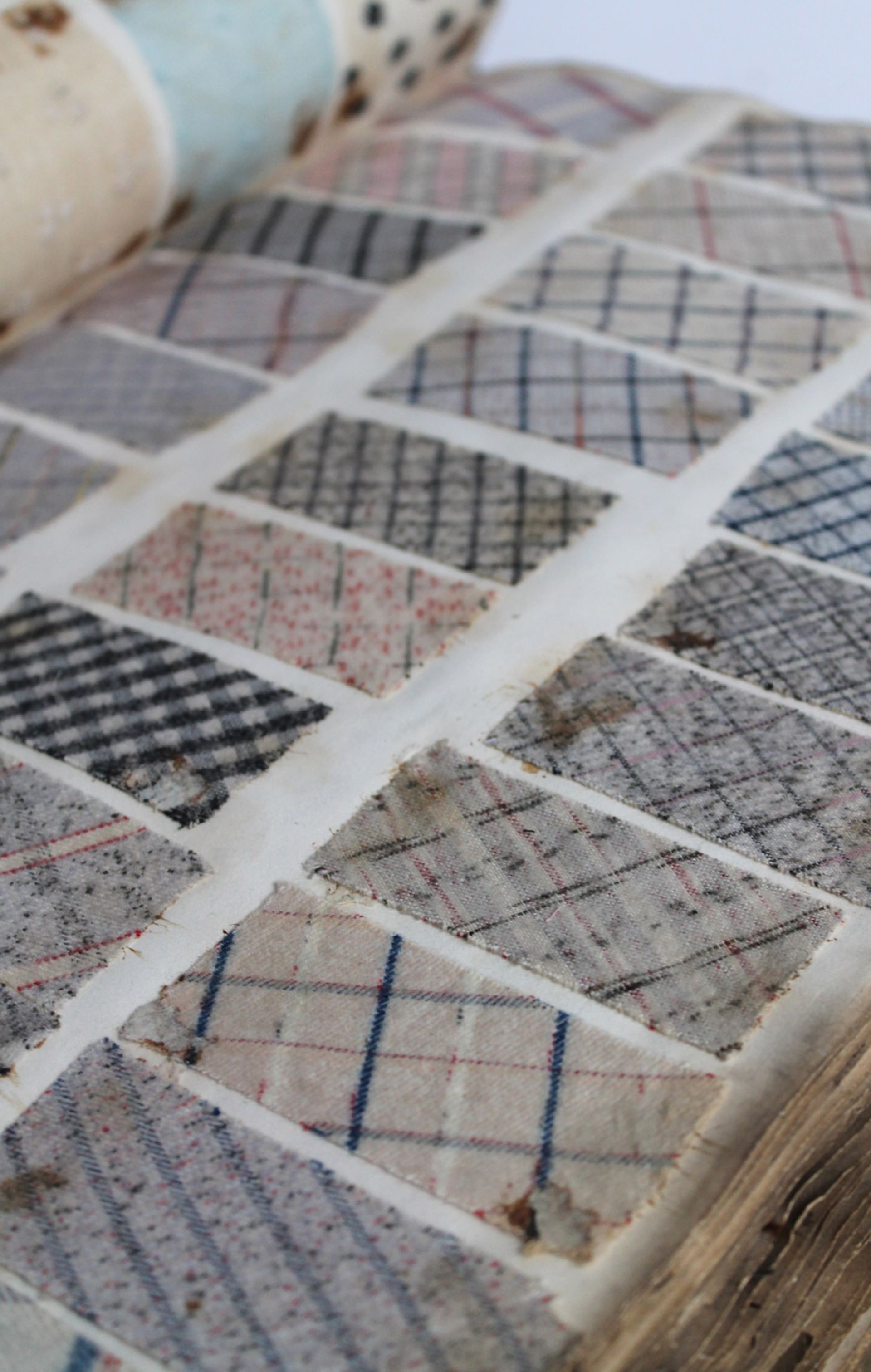 Precious archives
Tinsels allows you to discover a few of its archives of textile samples, which are good examples of the golden age of the Lyon silk industry. These are real family treasures which come from the grand-father of Julien, co-founder of Tinsels.
« The olders of these books dates from the end of the nineteenth century. »
For the previous fall-winter collection, Rémi, designer of Tinsels, actually drew his inspiration from some of these archives in order to create textile patterns for an « archive » line.
What inspires Rémi : « The refinement of colors and the modernity of some patterns. »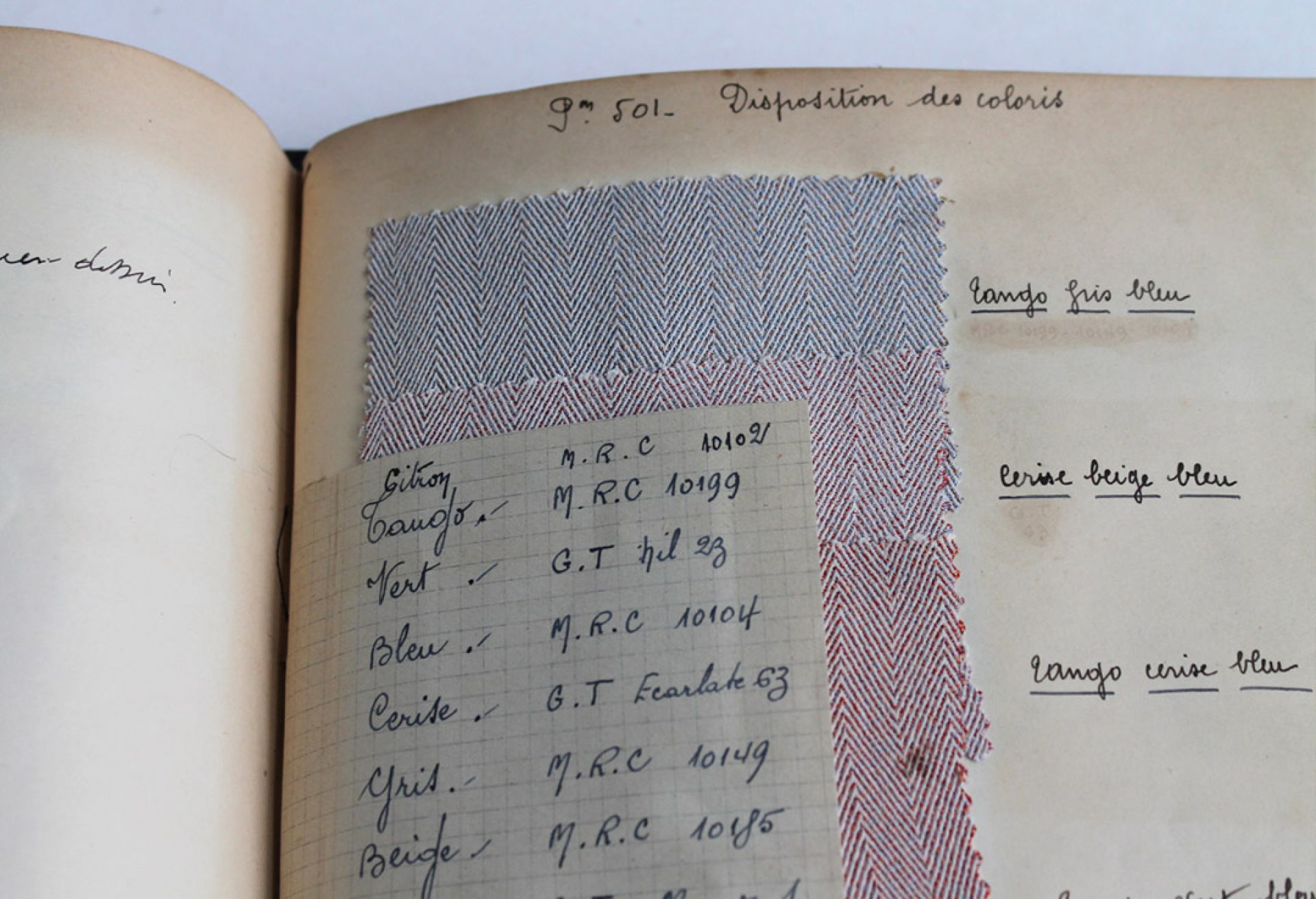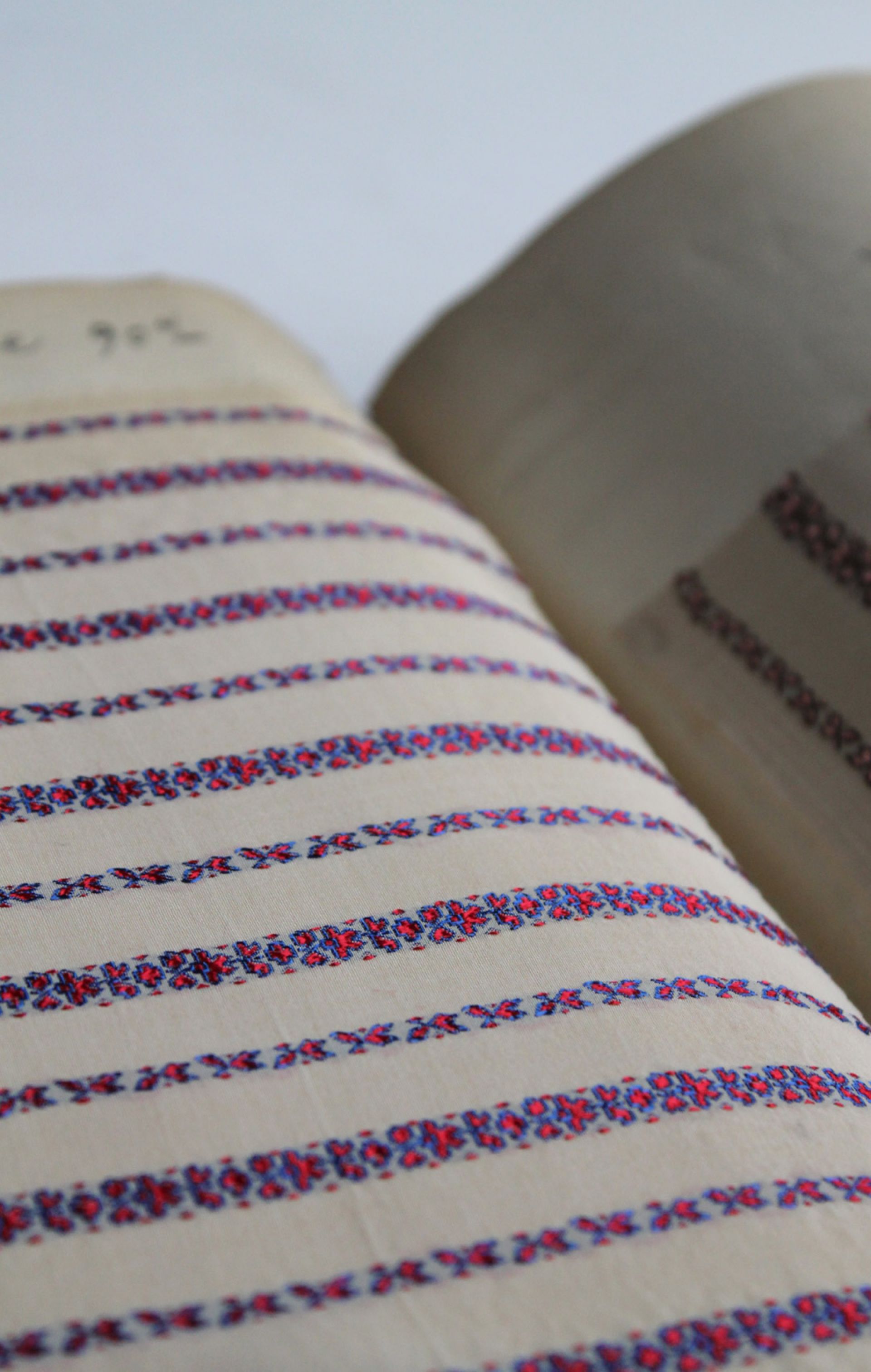 Somes of the techniques used to make these fabrics are not used anymore, or at least not in France.
These fabrics were simple silk fabrics : they were not cheap, but they were not designed for Haute Couture either.
Compared with what is made nowadays, these samples seems really precious and exceptionnal, although they were not perceived that way a hundred years ago.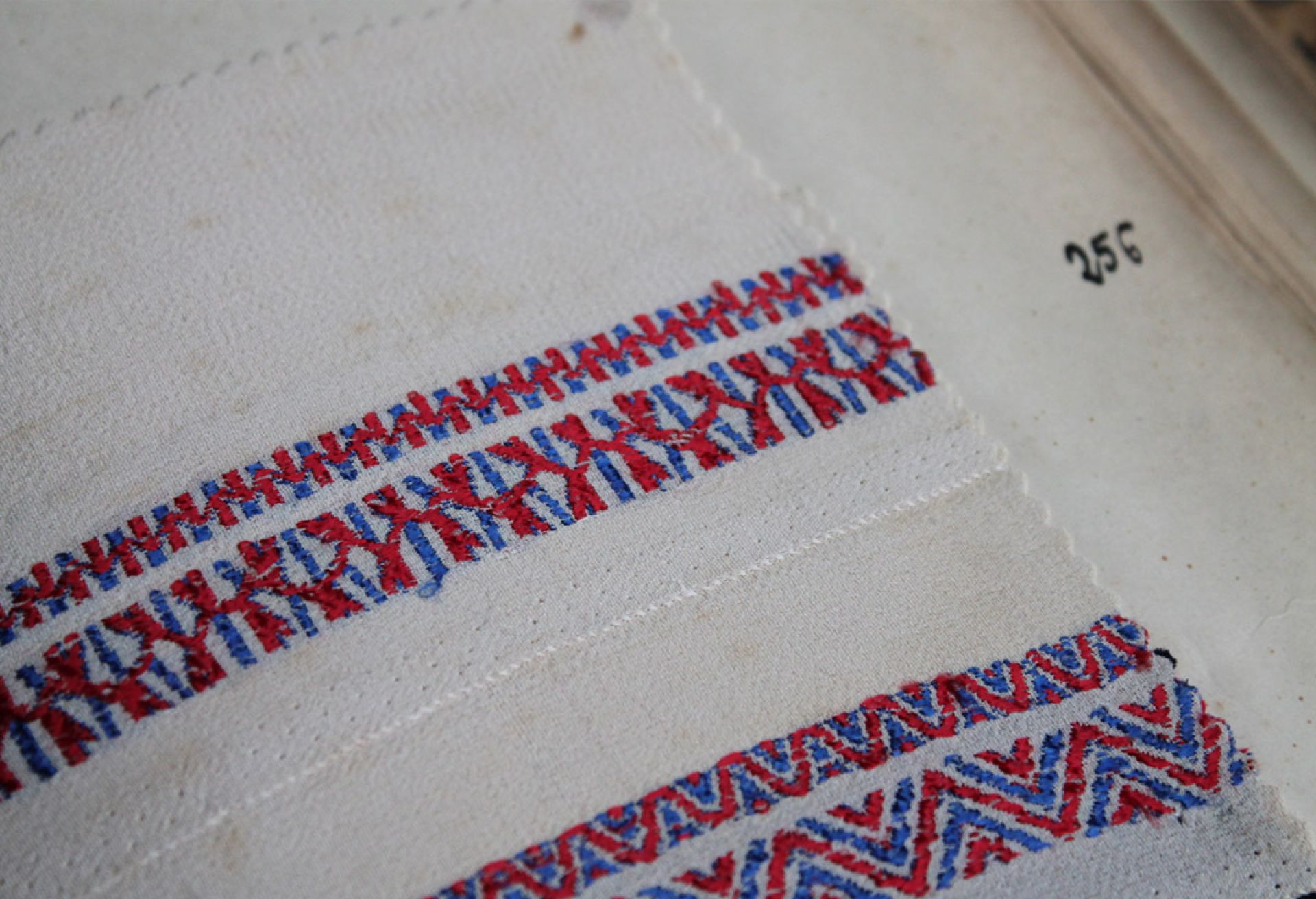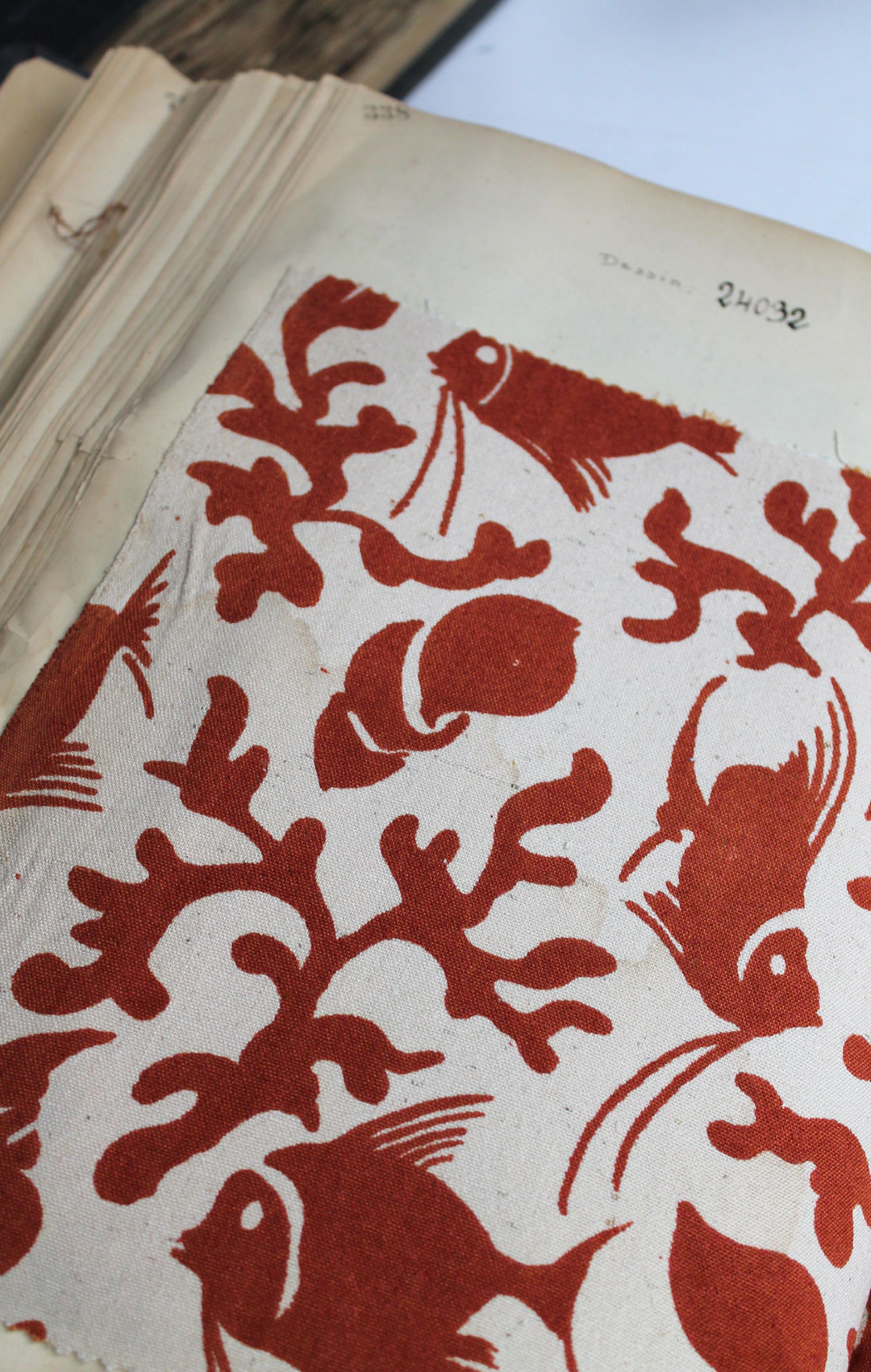 « When leafing through these books, it's easy to completely to lose all notion of time. »